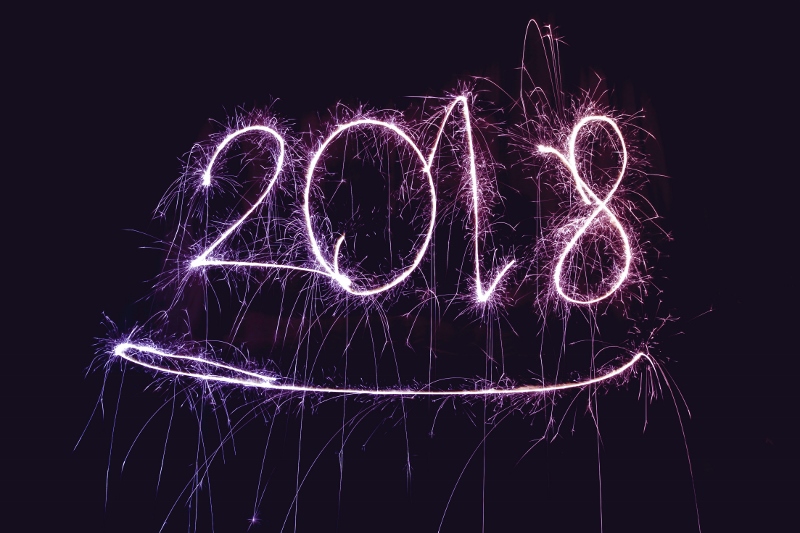 Where are you looking?
If you're like most of us at the start of this New Year, your gaze is fixed firmly ahead. You're looking at the future of 2018.
It's a natural response. The new year is full of possibilities, hopes, and dreams. Anything could happen.
If you're a fearful type like I am, that statement is a pretty scary one. I just had a conversation with a friend where we related that we were both in situations that meant 2018 is full of unknowns for us.
I realized after I walked away that, in a way, what I was saying with such trepidation and frustration was silly. Every year, every second for that matter, is full of unknowns.
We fool ourselves into thinking we know what's going to happen next in our lives, what tomorrow will bring. But the fact of the matter is that only God knows and controls what happens next.
Knowing that I have no idea or control over my future this year and beyond scares me. I'm guessing that's why God tells us not to focus so far ahead (Matthew 6:34).
As I thought about what I should share with you in this New Year's post, I remembered the New Year's post I wrote last year. Funny thing, it was all about just that—remembering.
God knows looking to the future can stir up anxiety and fear, so our biblical model is instead to look back. Before we can face what comes next, we need the reminder of what God has done in the past—of the promises He's made and kept, of the love He's shown, evidences of His power, and the wonder of His wisdom.
Won't you join me in turning to look back before we step into the New Year? For us Fear Warriors, a good place to start is remembering what God has taught us about our fears and how He strengthened and armed us for battling them.
To help us do that, I've gathered five of the most popular posts from 2017. If you've seen these posts before, take the time to read them again as a reminder of how God armed you to conquer your fears in 2017, so you can trust He'll do the same and more in 2018.
Fear Warrior Blog Top 5 of 2017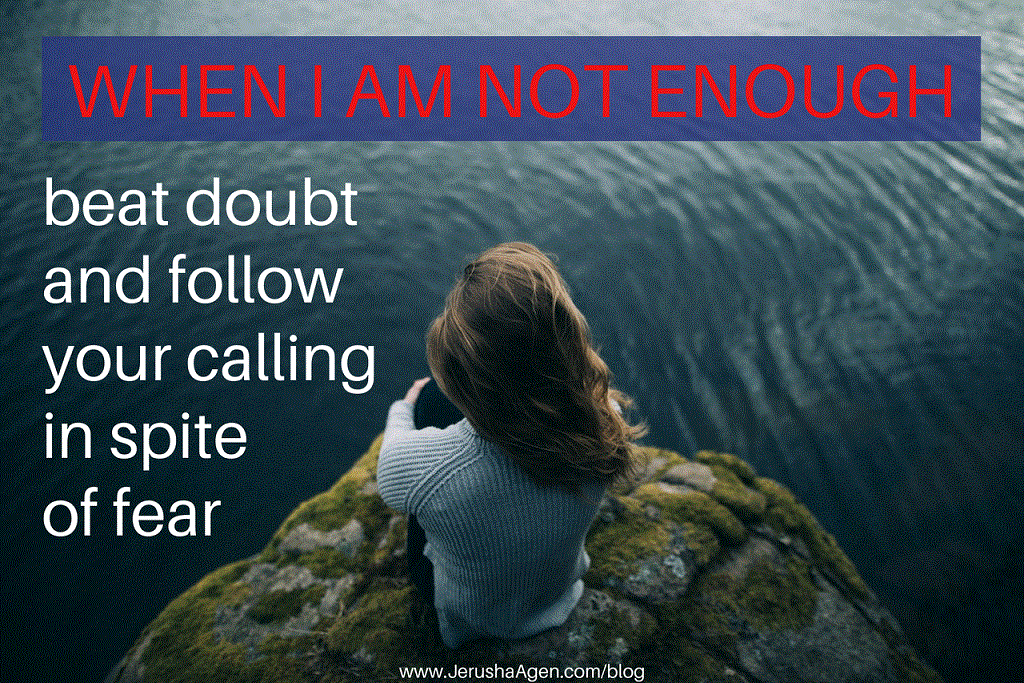 I wasn't too surprised to see that Michele Morin's guest post garnered the most views of 2017. Her topic hits on a fear almost everyone confronts at some point in their lives—the fear that we're not enough. If you've ever faced doubt or are struggling with it right now, you'll want to read (or re-read!) this post to help you beat that doubt, once and for all.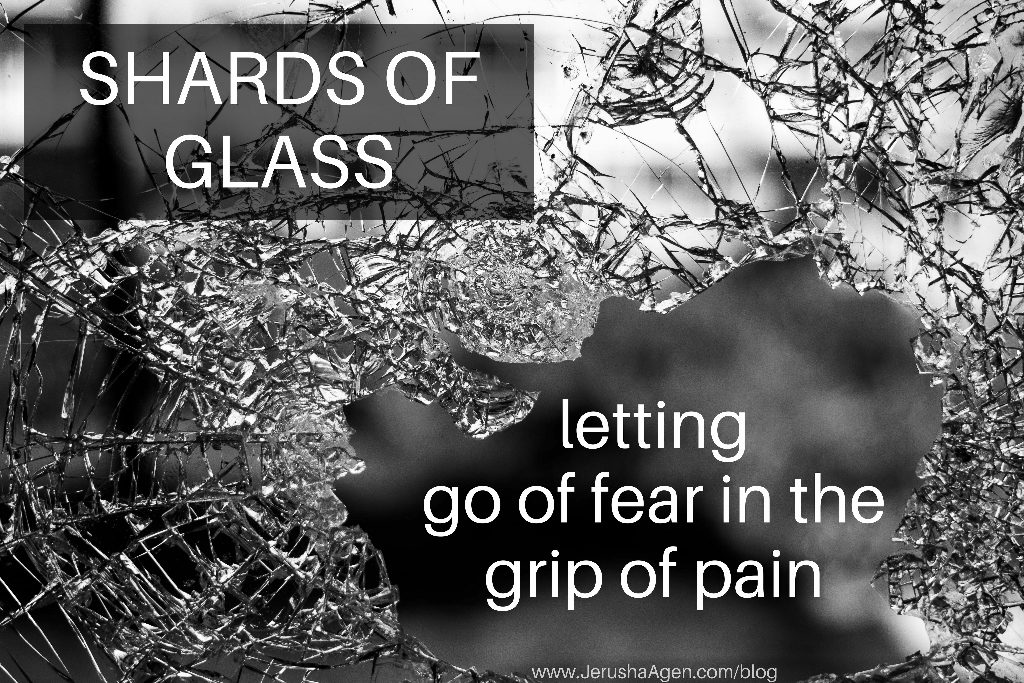 Shelli Littleton's guest post drew a massive number of views for good reason—we've all felt pain, we've all faced fears that we're going to lose something dear. I love the beauty of Shelli's poetic prose as she reflects on the hope that conquers the worst fears, even in the grip of pain.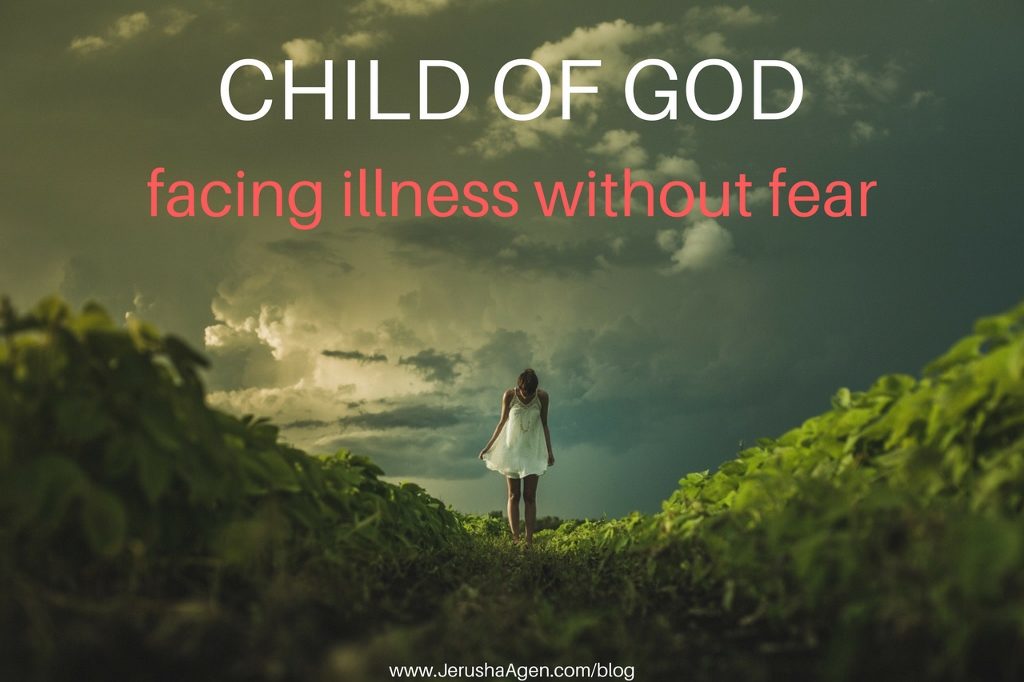 This post hit home for many readers, as Robyn Hook dared to be vulnerable and share her personal battle with cancer. The wondrous part of the story she shares here is the undeniable presence of God in the midst of her difficult circumstances. If you or someone you know is facing serious illness, read this post—I guarantee you'll be encouraged!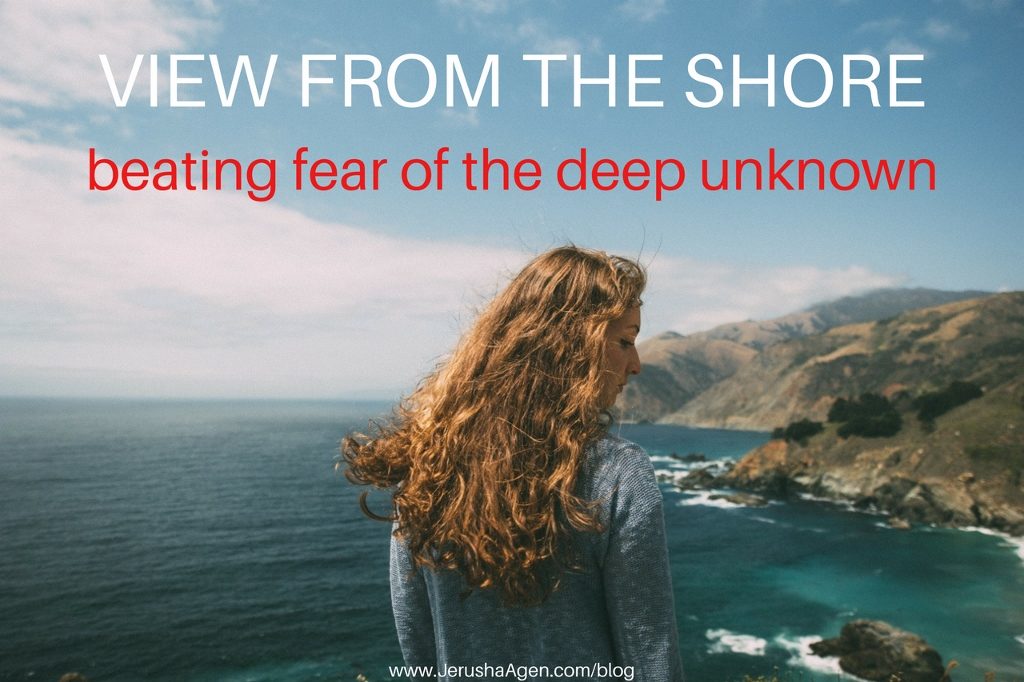 Though her focus is on the fear of taking risks, guest blogger Hope Welborn gets to the heart of most of our fears in this post. Through a couple powerful examples, we're reminded of the key to beating our fears of the unknown. If you want to dispense with your fears and dive into life, check out this post.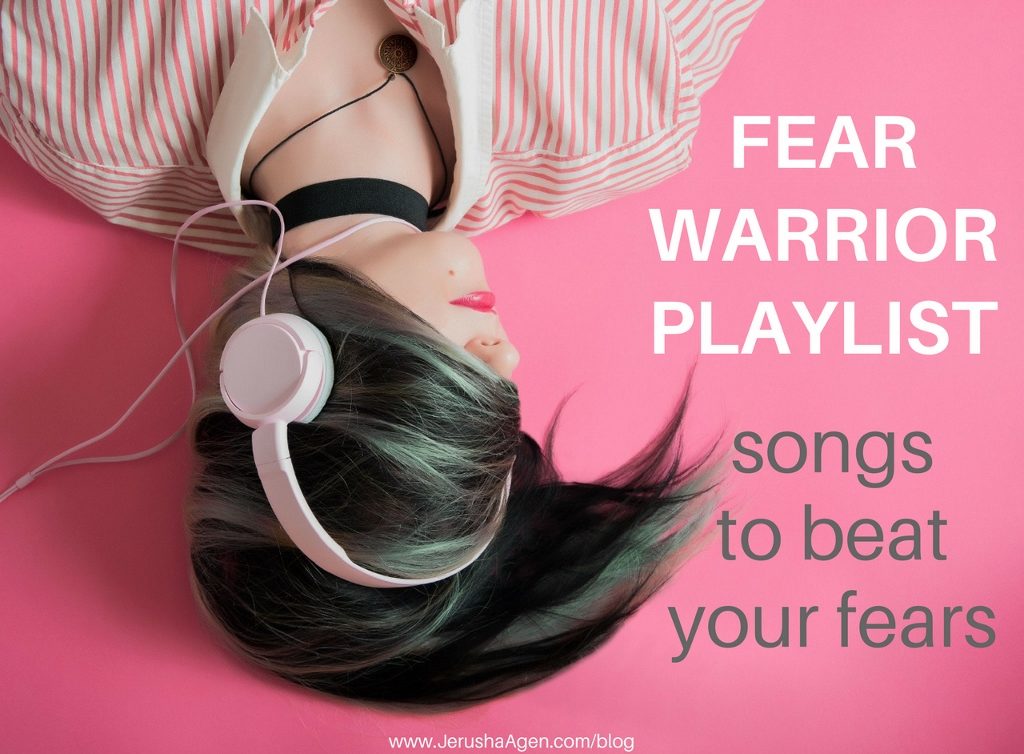 I really enjoyed this post and the ideas it spawned for others. I'm still collecting songs for my ever-growing Fear Warrior playlist. Have you collected songs to help you battle your fears? If not, check out this post for some favorite fear-fighting songs to get you started!
What was your favorite FW Blog post of 2017? Did you defeat a fear or make headway in the battle against one in 2017? Please share!