Jerusha: I'm delighted to introduce you to Hope Welborn, an award-winning writer in my own genre of romantic suspense! Please join me in giving her a big Fear Warrior community welcome!
By Hope Welborn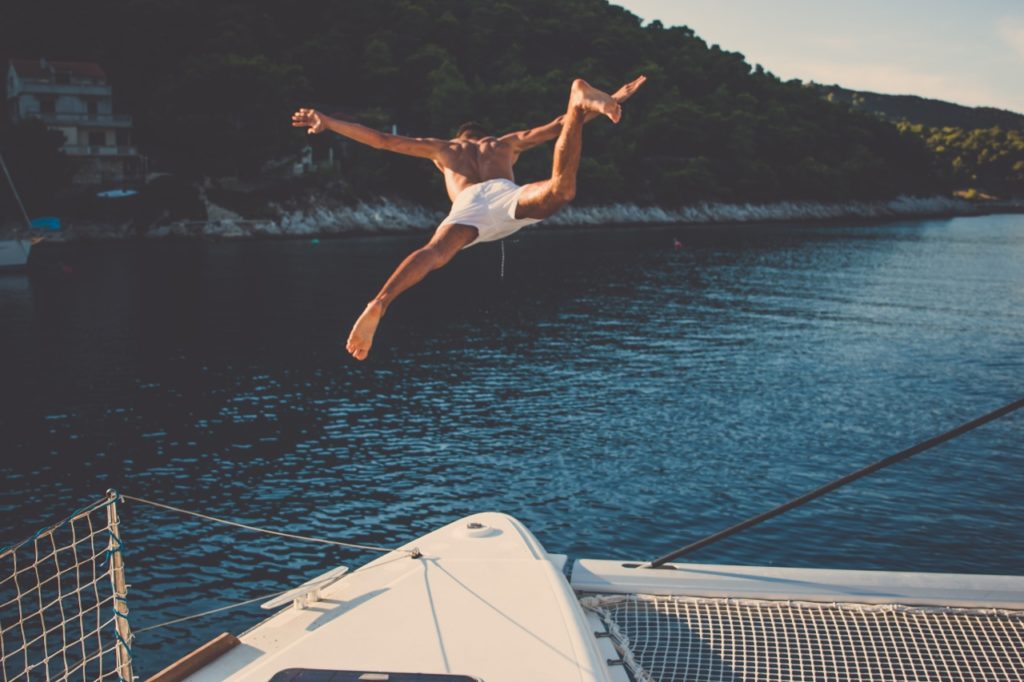 Fear is a strong motivator for human behavior. For most people, at the core of our actions and decisions is a thread of fear. When fear becomes the strongest motivator in our lives, it gains unhealthy control over us.
I am a naturally fearful person. A worrier. I prefer things that I know will have a positive outcome. Sure things. Things I can control.
Risk-taking is not my modus operandi.
By not venturing out into the deep waters of the unknown, but rather, staying safely on the shore, one can avoid certain troublesome experiences – bad decisions, wrong turns – and the consequences that follow. I tend to live my life that way.
But as I've gotten older, I've realized that the view from the shore is also a limited one. You can only learn so much by watching, by distant observation. Some things you can't learn until you experience them for yourself. You can't behold the beauties and wonders of the deep if you never let yourself take the plunge.
The other day as I was leaving the grocery story, I saw a young mother returning her cart after she had emptied it of her purchases. Her toddler daughter rode in the seat area. When they reached the corral, the mother held out her hands. The daughter stood up in the cart and jumped into her mother's arms. The look on the child's face was one of happiness. Joy. Expectation.
And trust. That was what struck me most.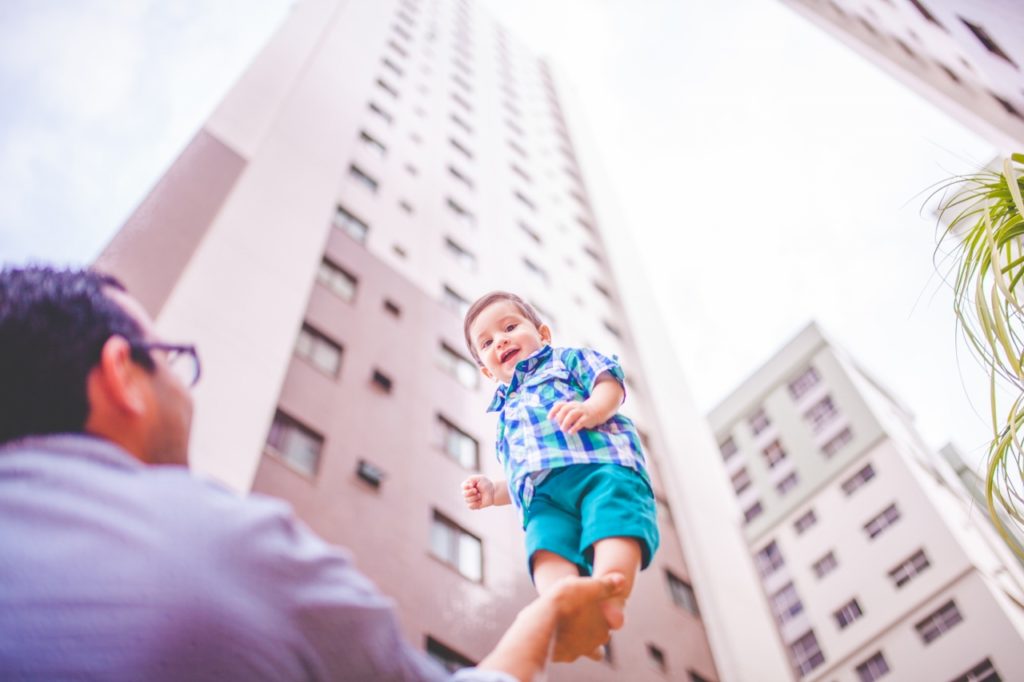 When the mother's arms stretched out, the child didn't hesitate. She quickly understood what her mother was prompting her to do. And she obeyed the non-verbal command. She stood and jumped. No hesitation. No fear.
I tried to put myself in the little girl's place. Standing up in a cart can be unsafe. And jumping out is also risky. It's a long way down if she were to fall. If her mother failed to catch her.
What would prompt the girl to perform this dangerous act?
Trust.
She had obviously done this before. And her mother had probably taught her how to do it. Step by step. A little at a time. Probably picking her up out of the cart at first. Then, remaining close by and helping her to stand and then to jump into her arms.
And she's always caught her. Always.
Because if she'd ever failed once, ever missed and let the child fall, then her daughter wouldn't be so quick to jump the next time.
This little girl knew – from experience – that her mother's arms were strong enough to catch her and hold her safe.
Trust is earned. It is built up over time. It is the result of taking a risk and receiving a positive outcome.
Scary experiences become a bit easier when we trust the one we are with.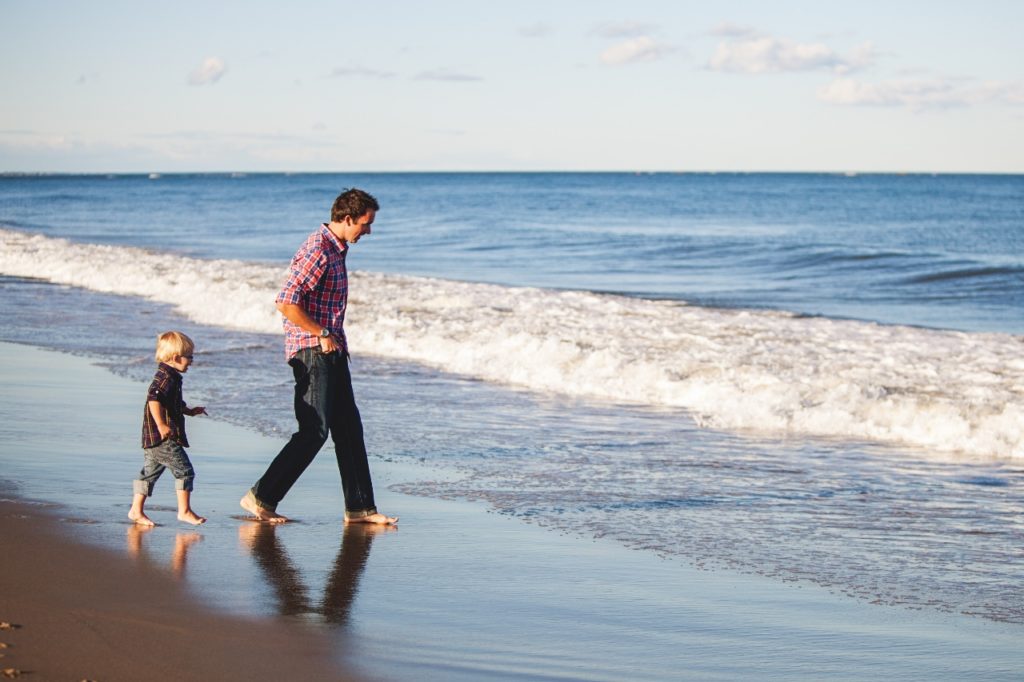 I've seen this played out between my brother and my nephew. My brother is a cowboy. He's been riding horses since he could say the word "horse." He loves it.
And he is passing that love along to his son. Before my nephew was even big enough to sit up in the saddle, my brother and sister-in-law would put him on the horse, holding him upright as my brother would lead the little pony around in the yard.
He's bigger now, able to sit by himself and hold on as his dad leads the pony. He enjoys riding, but he's always on guard, being careful to hold on and not fall off.
Sometimes he asks to "ride the big horse with Daddy." My brother will put his son in front of him in the saddle, encircling his child with his arms, as my brother holds the reins and guides the horse.
My nephew loves it. When he's nestled into his father's arms, he relaxes. His face lights up with joy, expectation. And trust.
He knows his daddy will not let him fall. He is safe in the circle of his arms. He can relax and enjoy the ride.
I try to remember this when I am faced with things that cause me to fear. When I am tempted to stay safely on the shore and not venture out into the deep unknown.
When we let fear have control, we miss the blessings that God has for us.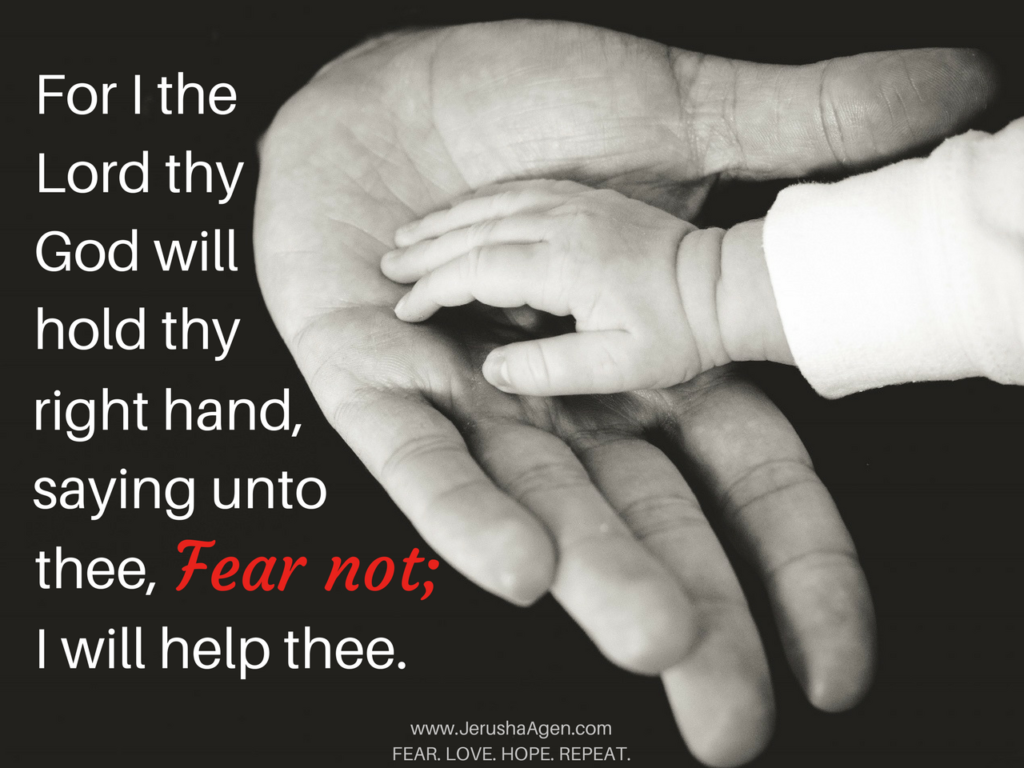 One of the first verses I put to memory was Psalm 56:3, "What time I am afraid, I will trust in thee."
The Bible has a lot to say about fear, or rather, not fearing. Here's another favorite, Isaiah 41:13, "For I the Lord thy God will hold thy right hand, saying unto thee, Fear not; I will help thee."
Fear pales in the presence of my Father.
Scary experiences are easier when I remember the One in whom I have placed my trust. The One who holds me in His capable arms, in the very palm of His hand. The One who will never let me fall.
When I stop to remember, to acknowledge and truly believe this truth, it is then that I can relax and enjoy the ride.
Does fear keep you stuck on shore in your life? Are you afraid to take the plunge into something God has called you to? Please join the conversation!
---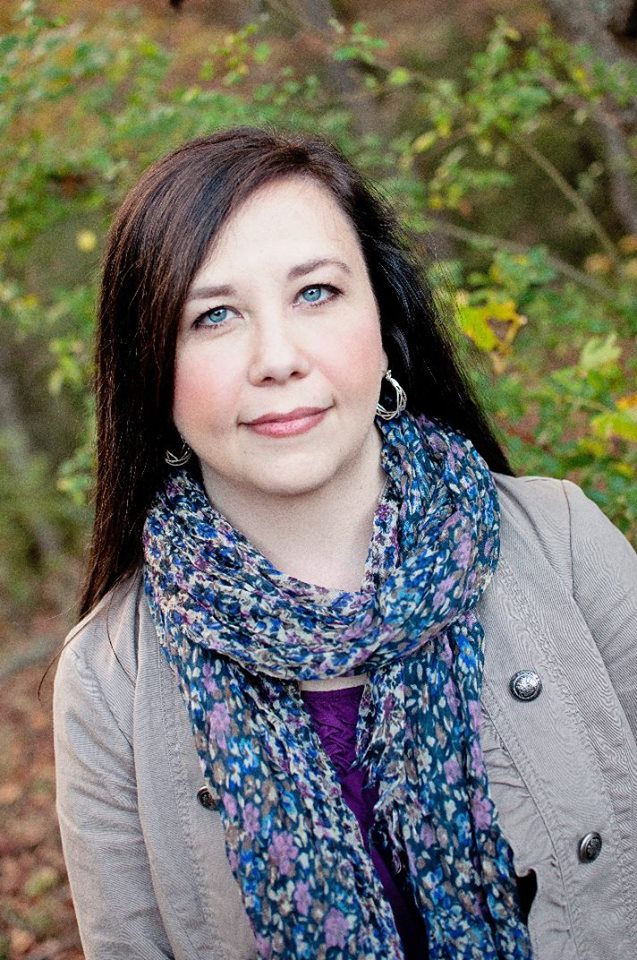 Hope Welborn writes spine-tingling suspense, sprinkled with romance, and saturated with faith. She grew up on a farm in the beautiful North Georgia mountains. She adores anything superhero related, a page-turning read that keeps her up too late, and a warm cup of chai tea.
Her first manuscript was a 2016 Genesis Finalist and recently won First Place for Romantic Suspense in the Blue Ridge Mountains Christian Writers Conference Foundation Awards. She is currently pursuing publication while working on her second manuscript.
You can connect with her on Facebook, Twitter, and on her blog.