My old nemesis crept back. I could feel it as it seized my stomach, making it flip and churn. The enemy traveled upward, spurting my pulse into hyperdrive.
Fear.
I was about to do something big, something important—in front of a crowd. The deadly nerves had stayed at bay for a remarkably long time, but now, in the crucial moment, they attacked. The physical symptoms of my fear would likely ensure some of the embarrassment that caused my trepidation in the first place.
Then a song began to play.
Yes, a song. I was at a conference at the time and friends of mine, a husband and wife with lovely voices, performed a song called, "I Am Not Alone."
The lyrics seeped past the lies my fear was whispering in my ear, instead speaking truth to my soul. The beautiful, meditative melody created a softer emotion in my heart and mind. Peace flowed through the limbs that had started to tremble and washed over the nerves in my belly.
In the moment where terror had always won before, God used the power of song to grant me the victory.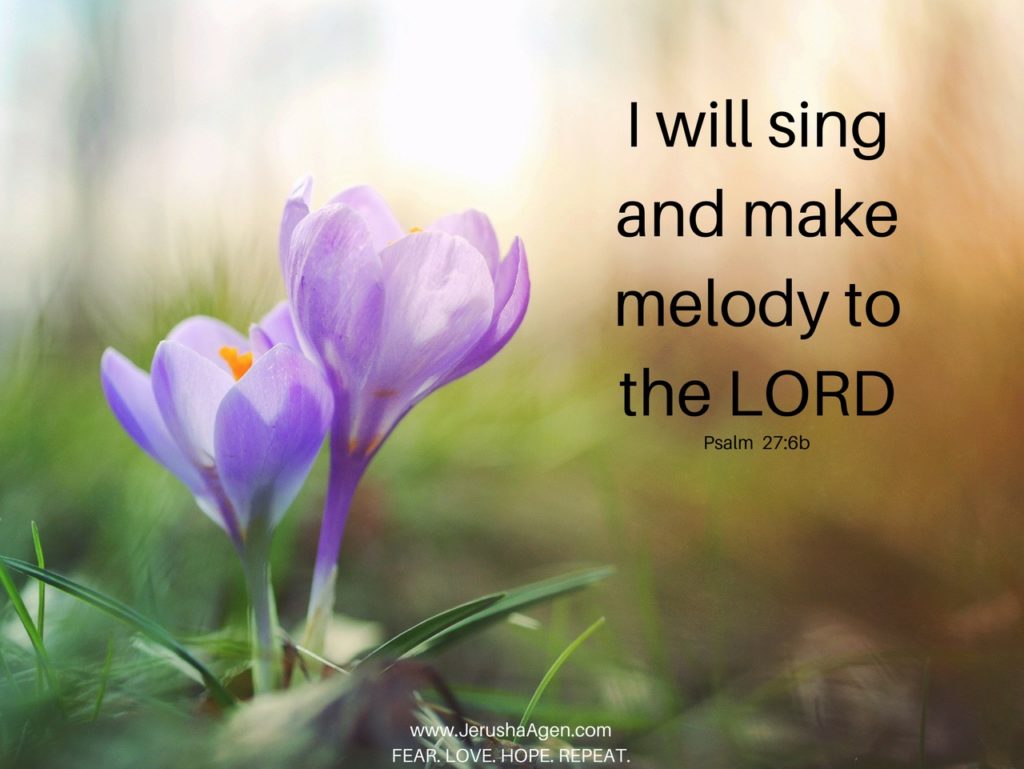 The power of song shouldn't have been so much of a surprise to me. I've seen in Scripture more than once how David and other psalmists rely on singing to calm their fears and to speak comforting truth to themselves and others. Something I often forget is that the Psalms is actually a collection of songs!
In one of these songs that deals directly with fear, David sings,
And now my head shall be lifted up
above my enemies all around me,
and I will offer in his tent
sacrifices with shouts of joy;
I will sing and make melody to the Lord.
Psalm 27:6
The wording of Psalm 27 suggests that David is not yet out of danger when he pens his lyrics, perhaps when he sings the song for the first time. He's still battling fear. But he recognizes that a powerful weapon against his fear is song.
One of the tips I like to share with others for fighting fear is to sing. I think my own experience took me by surprise, though, because I hadn't thought about the fact that even just listening to the right songs could also conquer fear.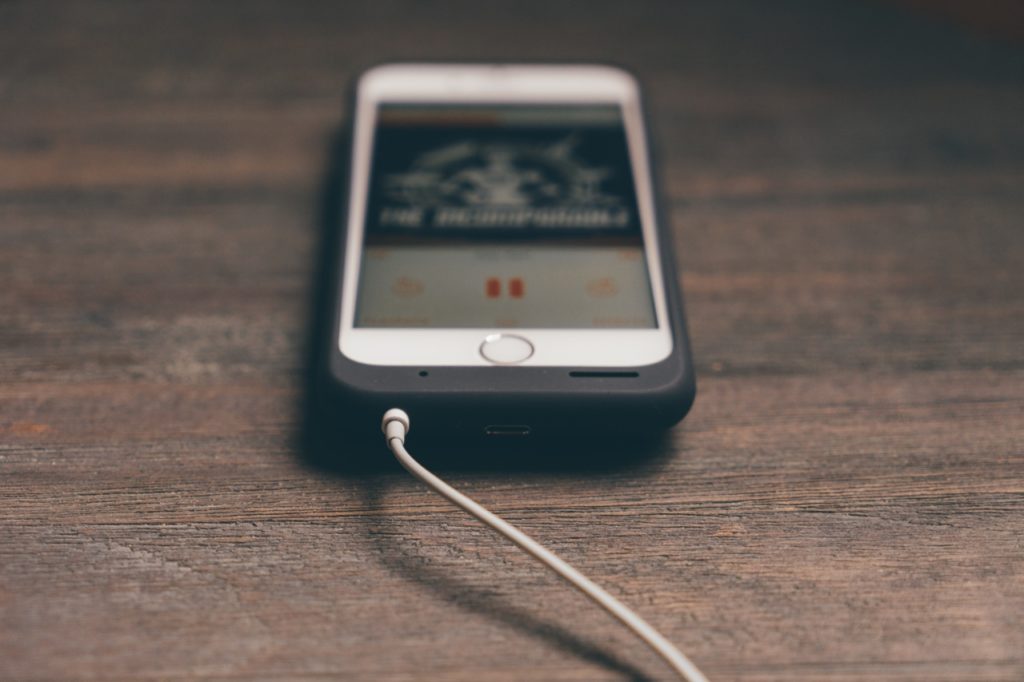 So I've decided to create a Fear Warrior Playlist. I'm going to download a collection of songs and have them on my iPod or phone in a special group that I can listen to when I'm facing fear. I could use this playlist in times of all sorts of fear—worry, anxiety, stress, etc. I hope to also learn these songs by heart so I can sing them aloud or silently in my mind at any time.
Will you join me and create a Fear Warrior Playlist, too? Your "playlist" doesn't have to be on an iPod or smartphone. You can simply create an actual list (on paper! Wow!) and keep it in your purse, pocket, or car. Memorize these songs so you can "play" them in your head or sing them yourself in times of fear.
I want to share with you the songs I've included on my Fear Warrior Playlist so far. I'm hoping you'll share your favorite fear-fighting songs with me, too, so I can expand my collection and we can help each other build an unbeatable Fear Warrior Playlist.
What songs do you use to calm your fears? What song will you sing or listen to the next time you're worried? Please share!