Jerusha: I'm delighted to host writer and blogger Robyn Hook at the Fear Warrior Blog today. Please join me in welcoming her to the FW community!
By Robyn Hook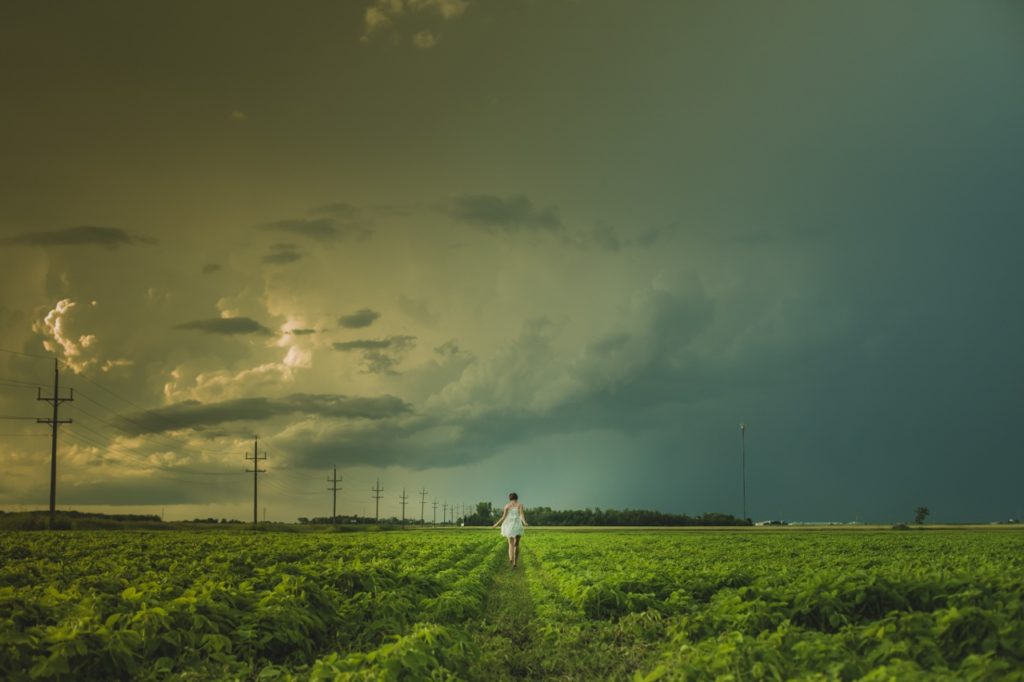 I have stage two breast cancer. Now is the time to decide if I want to do chemotherapy because there is no turning back after this procedure.
I lay on the pre-op cot awaiting the surgery to insert a port below my collarbone. The device will permit powerful chemotherapy drugs to be administered directly into my heart so my blood can dilute the chemicals enough to prevent them from burning my blood vessels.
My brain's foggy from lack of sleep, and my thoughts whirl with the sentiments of the anti-chemotherapy crusaders whose words kept me from sleeping the night before. They tell me I'm young, and there's still time to undo my cancer with healthy foods and herbs to allow my body to heal itself. The medical professionals say they have a treatment with a high success rate.
A treatment that could kill me, give me a different cancer, leave me damaged and unable to raise my three boys.
The confusion swirls in my mind. Who do I trust? None of it feels right. Poisoning my body, killing my cells.
God, am I doing the right thing? I squeeze my eyes closed. I'm so scared. Where are you? Why can't I feel you today when I need you most? Help me.
The nurse steps back in, meeting my gaze her expression turns serious. "God's got this. He's going to carry you through."
I swallow and nod. "I know." But how did she know I'm a Christian? Had my husband said something before he left for the waiting room? Had I? Maybe she saw me praying.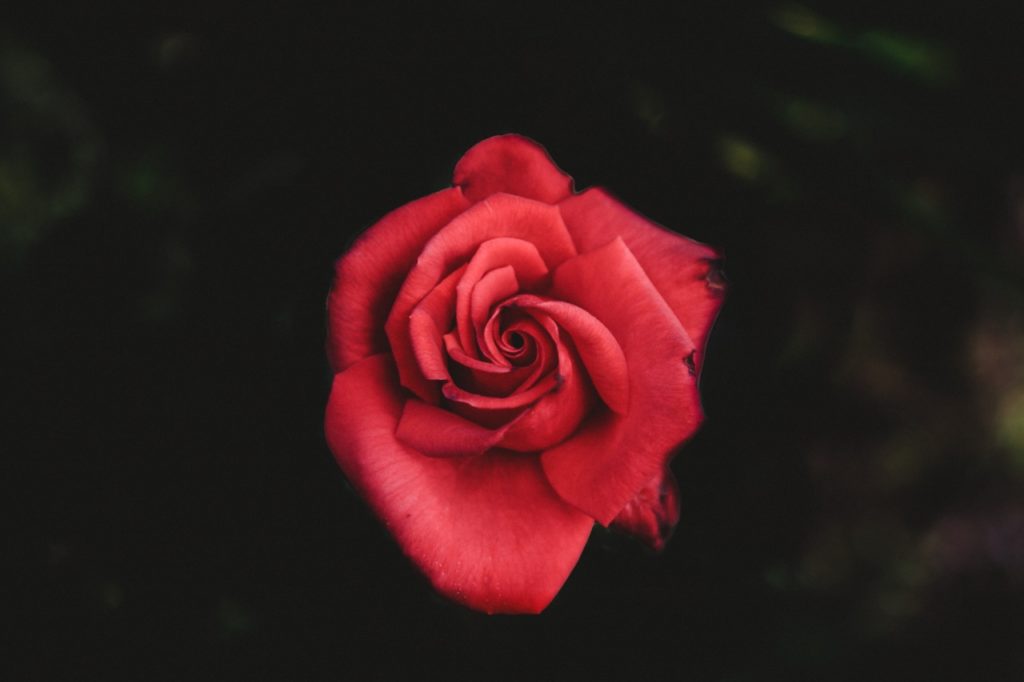 She sits down beside my bed. "We aren't supposed to talk about God, but I can tell you're struggling and felt I should tell you."
Tears trail down my cheeks. "I can't feel God through the fog and confusion. I've been a Christian most of my life, but it's like my fear has shut Him out."
"He's here. He'll never leave you." The confidence in her gaze reveals her love and awe for God.
I learn she's a new Christian from the Hispanic congregation at my church. Her husband had brought her and her family to God only months prior. I see her freedom and excitement that comes with being on fire for God. And I glimpse my Savior in her. His love, His light, His peace, reaching out and wrapping me in warmth.
They wheel me into the OR. The surgeon comes in and asks me if I've seen Kelly yet. I blink, unsure who he means. Then Kelly, an OR nurse from my church, appears at my side. Yes. From my church. I think God is trying to tell me something. I had never seen her look so official in her surgical scrubs or her gaze so serious. She squeezes my arm and leans over me. "We're going to get you through this, Robyn."
Her familiar face blurs. I know she isn't referring to just the surgery. She's talking about my cancer treatment, and she's representing my church family. She's reminding me of their support. I know my congregation is praying. Ever since my diagnosis, I have felt them lifting me up and offering pleas on my behalf. God is telling me He's going to use them to get me through cancer.
Thank you, God.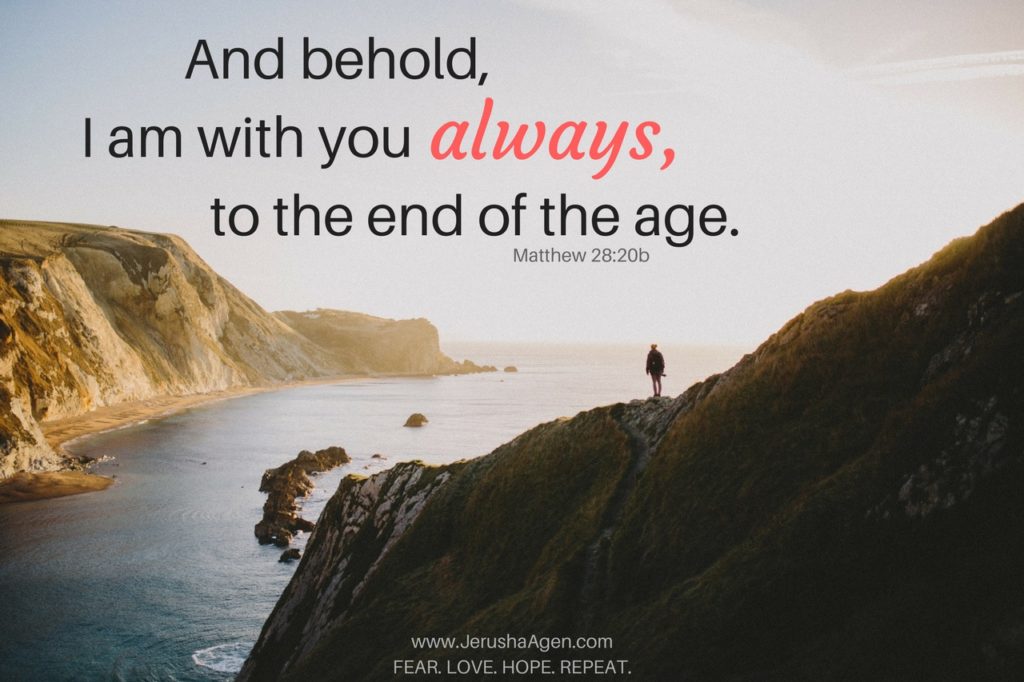 When I awake, a new nurse is there. Another believer. Another who wraps me in love from my Father. This time, I'm not crying. I'm smiling, ready for the next nurse to come in and speak life.
And she does, of course. It seems God's making sure I don't miss His message.
All day, God rains His love down on me, teaching me what it means to live in the Kingdom, and showing me He's got this. Even in a secular hospital where the nurses are discouraged from religious comments, He's in control.
I began the day on shaky ground feeling abandoned, unsure—terrified. But I left knowing who held my life, my future, my healing.  Although all good things, my faith will not reside in herbs, essential oils, healthy foods, or the medical profession. My faith is rooted in God.
God placed the cancer before me because it's the path he chose for me to walk. My life belongs to Him. Who am I to disagree? To fear? He's promised never to leave his children. Even when we don't feel Him. He's there, blessing us with more of Him.
And carry me he did. Through the sickness, the weaknesses, the doubts, the physical needs. Now at two years out, I have no promises that my cancer won't return. There is nothing I can do to guarantee a long life. But I do have the assurance that wherever my life leads, He will go before me (Matthew 28:20).
The song below sums up that day. I gave God my fear and God reminded me I'm a child of God who is full of faith.
"No Longer Slaves," by Jonathan David and Melissa Helser (Bethel Music)
Has God comforted you through others in the Christian body when you were afraid? Has He reminded you in other ways that He is with you in times of trial or danger? Please share!
---
Robyn Hook writes inspirational contemporary romance. She earned a Master's in Clinical Psychology and has worked as a counselor and university administrator before answering the call to be a work-at-home-mom.
She's a member of American Christian Fiction Writers and is currently preparing her fiction novel for publication. She and her husband live in Northwest Arkansas with their three young boys and a border collie
Find her at www.robynhook.com and on Twitter.