Jerusha: I'm excited to welcome Michele Morin, blogger extraordinaire, to the Fear Warrior Blog today! Michele always challenges and inspires me as she digs deep into Scripture to highlight the truths we need to apply to our lives. Let's give her a big FW community welcome!
By Michele Morin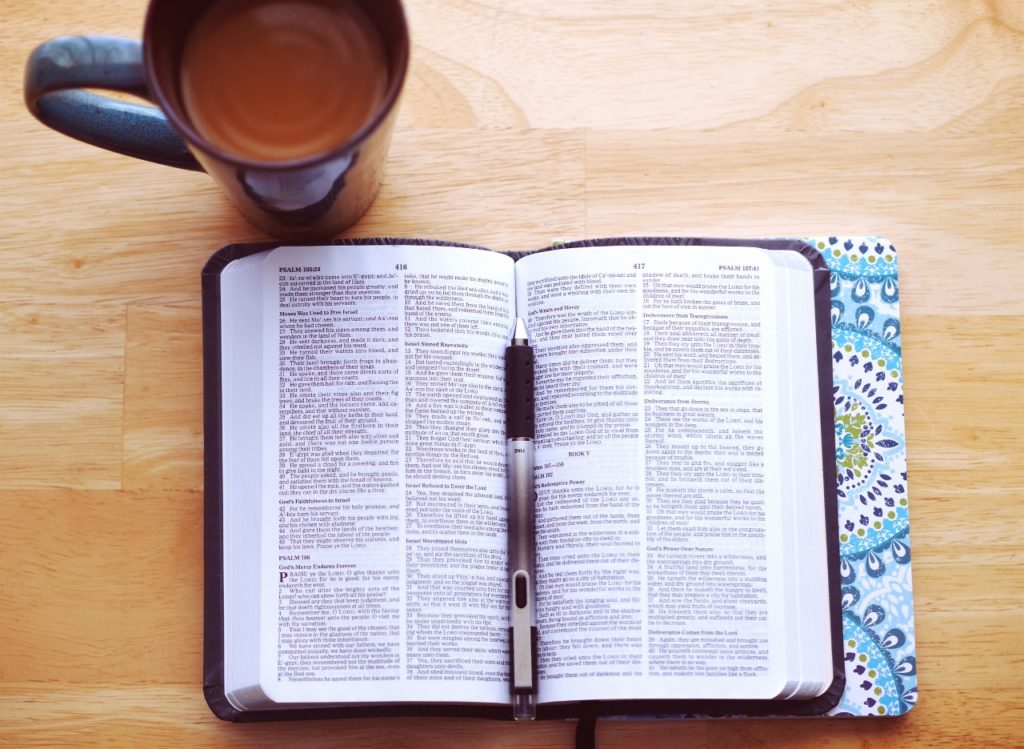 Three-hole punched and organized into a shiny new notebook, my teaching notes were ready to go. The call had come, I had done the long work of study and heart preparation – and I was terrified. Tiny voices of doubt nibbled away at my confidence:
"You're such a spiritual lightweight! Nothing you can discern from Scripture could ever be helpful to these women!  You're wasting your time – and theirs!"
When I allow anxiety and my feelings of inadequacy to be the loudest voice in the room, I'm tempted to hand my notes over to someone else:  "Here, you do this.  I'm not experienced enough. I'm not brave enough. I'm . . . not enough."
Smiling as I read Scripture, it's clear to me that I'm not the first God-follower to plead inadequacy in the midst of an assignment. Moses famously "reminded" God that he had never been granted the gift of gab. Jeremiah waved his birth certificate under God's nose, as if the One who had formed him, chosen him, and assigned him to a prophetic ministry might have confused His young servant with a much older, more experienced servant of the same name.
In the moment, saying yes to God can feel risky. The outcome of obedience is hidden from view, for the following life is like a film that we experience one frame at a time. My fiery and faith-filled yes at the outset may lead to blessing and fruitful outcomes; there may be Red Sea crossings and miraculous provisions of nourishing bread and refreshing water at just the right time.
Or – my assignment may be more like Jeremiah's.
Who in her right mind is eager to embrace a call to "pull up and tear down," to "tear apart and demolish," and then, after the dust has settled, to "build and to plant?"  (Jeremiah 1:10)  Certainly not Jeremiah, but it's interesting to note that God did not respond to Jeremiah's anxiety with a slap on the back and a "You've got this, my boy" pep talk. Instead, he gently turned Jeremiah's anxious eyes away from his own inexperience and toward a greater reality:
"My presence will go with you," God promised, "and when you need words, my son, they will come to you at My holy command."
God demonstrated his intentions in a pair of visions, the first a comforting view of an almond tree – shaqed in the Hebrew and a providential pun on the word shoqed for watching  (Jeremiah 1:11,12). God wanted the young prophet to know that He was watching over the course of history. He had prepared the way and set the conditions in place for Jeremiah's prophetic ministry. The time was right, and the eyes of God would follow Jeremiah like a floodlight at center stage.
The vision of the boiling pot revealed the conditions under which Jeremiah would serve. It was true that evil would overtake the land as Babylonian armies were poised to wash over the nation of Israel in a scalding wave of destruction, but even in this, God reassured Jeremiah's sensitive spirit with promises of supernatural strength (Jeremiah 1:13-16). How else could he have expected to become "a fortified city, an iron pillar, and a bronze wall" against corrupt rulers, the religious establishment, and a wayward people (Jeremiah 1:17-19)?
Over and over, God made it clear that Jeremiah's ammunition against anxiety was not found in backbone and bootstraps, but, instead, in the strong presence of a delivering God. Living one's way into this view of the world requires what Francis Schaeffer called a "moment-by-moment faith," a taking stock of the adequacy of God – and taking it often. Schaeffer said it plainly:
This morning's faith will never do for this noon. The faith of this noon will never do for supper time. The faith of supper time will never do for the time of going to bed. The faith of midnight will never do for the next morning. Thank God for the reality for which we were created, a moment-by-moment communication with God himself. We should indeed be thankful because the moment-by-moment quality brings the whole thing to the size which we are, as God has made us. (True Spirituality, page 92)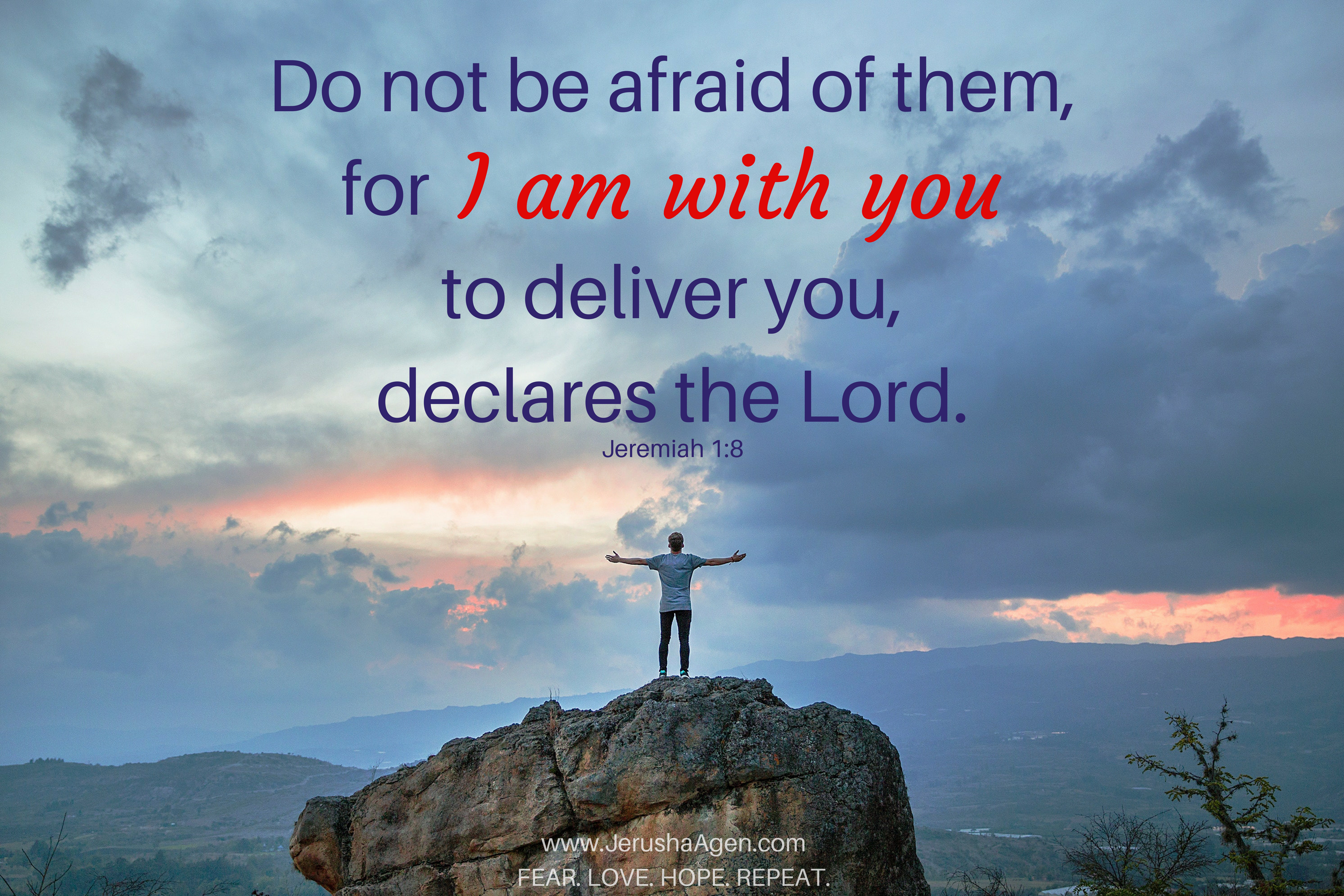 When the weight of my own small assignment bears down and I feel the excuses begin to bubble up, I'm learning to let truth inform my feelings. Sure, it's true that I do most of my studying on the fly, and that I scrawl rough drafts longhand into half-used homeschool notebooks. It's also true that the percent of time I spend doing laundry and feeding ravenous teenagers exceeds by far the moments spent in loftier, "more spiritual" pursuits. Even so, for this moment, I am called:
God has given me this class to teach; He has set the words for this blog post afire in my heart or nudged me to make this phone call to a troubled friend. If I am operating at His command, I can rest in the same assurance that carried Jeremiah:
"I made you.
I called you.
I will go with you."
Have you ever felt inadequate? Is fear holding you back from doing what God has called you to do? Please share!
---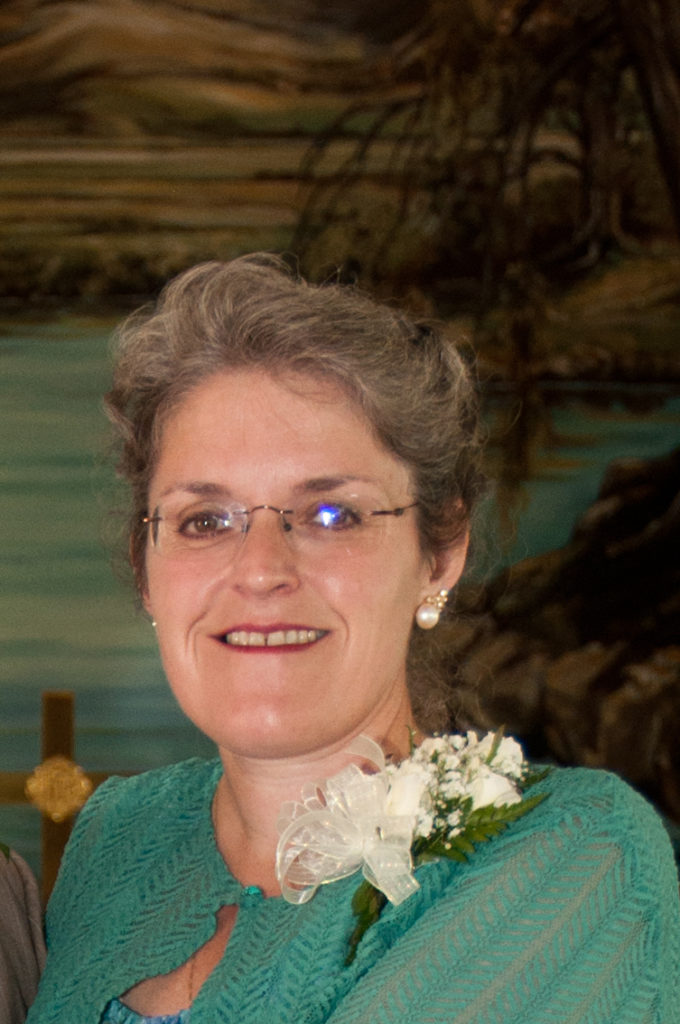 Michele Morin is the wife of a patient husband, Mum to four young men and a daughter-in-love (soon to be two!), and Gram to one adorable grandboy (with another on the way!).
Her days are spent homeschooling, reading piles of books, and, in the summer, tending a beautiful (but messy) garden and canning the vegetables. She loves to teach the Bible, and is privileged to gather around a table with the women of her church.
She blogs at Living Our Days where she writes about the books she is reading, the grace she is receiving, and the lessons from God's Word that she is trusting.