Jerusha: I'm delighted to welcome Shelli Littleton to the FW blog today! I was struck by the poetic beauty and depth of Shelli's writing the first time I read her blog, so I'm thrilled she agreed to be my guest. She's giving away TWO copies of her nonfiction book, A Gift Worth Keeping, to two of you who comment below. So read on and join the conversation!
By Shelli Littleton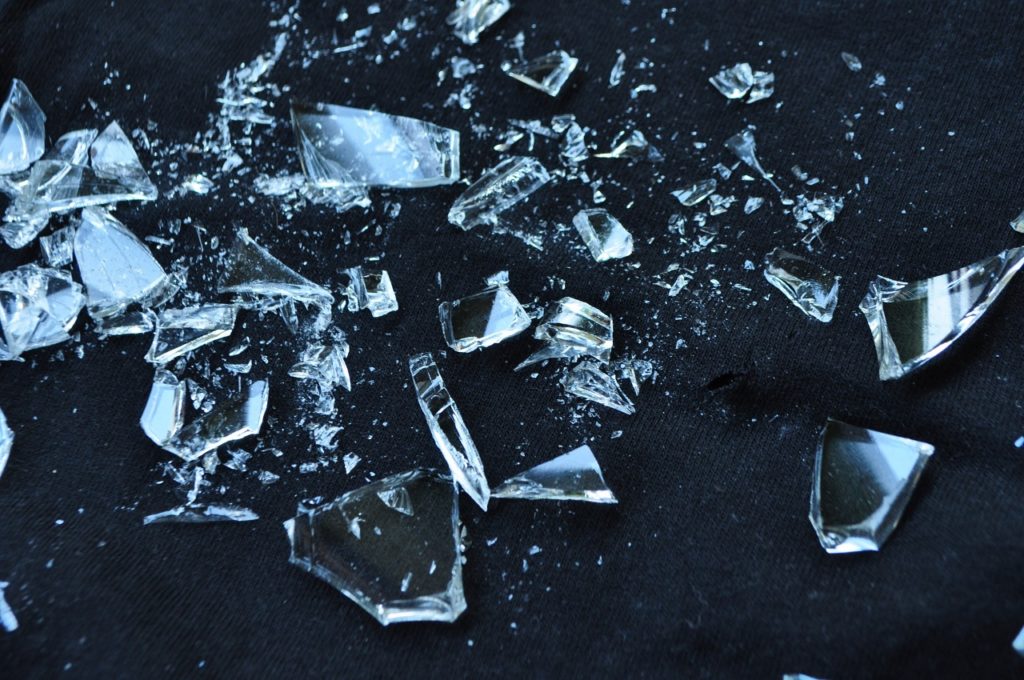 Something pierces the inside of my cheek.
As I feel for the problem, piece after piece breaks apart. It's not just one. More break apart, more crumble. Opening my mouth, I empty the multiplying fragments into my hands. Like shards of glass. With one sharp and shiny piece after another, my hands begin to fill. They never stop coming. So many. More than I can hold. I grasp for them.
My eyes open. Drops of sweat cover my body, and the sound of my heartbeat seemingly echoes through the room. The sage curtains flap against the French doors. The cat's tail flops back and forth, protruding out from the lengthy fabric. The hum of the air conditioner soothes me. I hug the warmth of my white down comforter and release a held breath.
Nightmare. It was all a nightmare. Crumbling teeth. The same one I always have when life overwhelms me, when fear grips me. When I lose control, as though I possess any. When I cling too tightly to this life.
As I make my way into the hallway, my daughter greets me from the staircase. Her red-rimmed eyes sparkle with moisture. Her heart fills with longing. I know it does. She aches for her best friend who has moved away.
"It'll be so long till I see him again," she sobs. "Mom, I don't know what to do."
I've been where she is. I know the pain she's feeling. "But you know the One who does," I say.
I look over my precious one. Could that be a grin beginning to break? Her pain is one more issue added to my heavy heart. Life has never been easy, but since Christmas—when we discovered my husband has heart-breaking, heart-changing health issues—things have been hard. It's real. His father passed away at fifty from similar heart-breaking issues.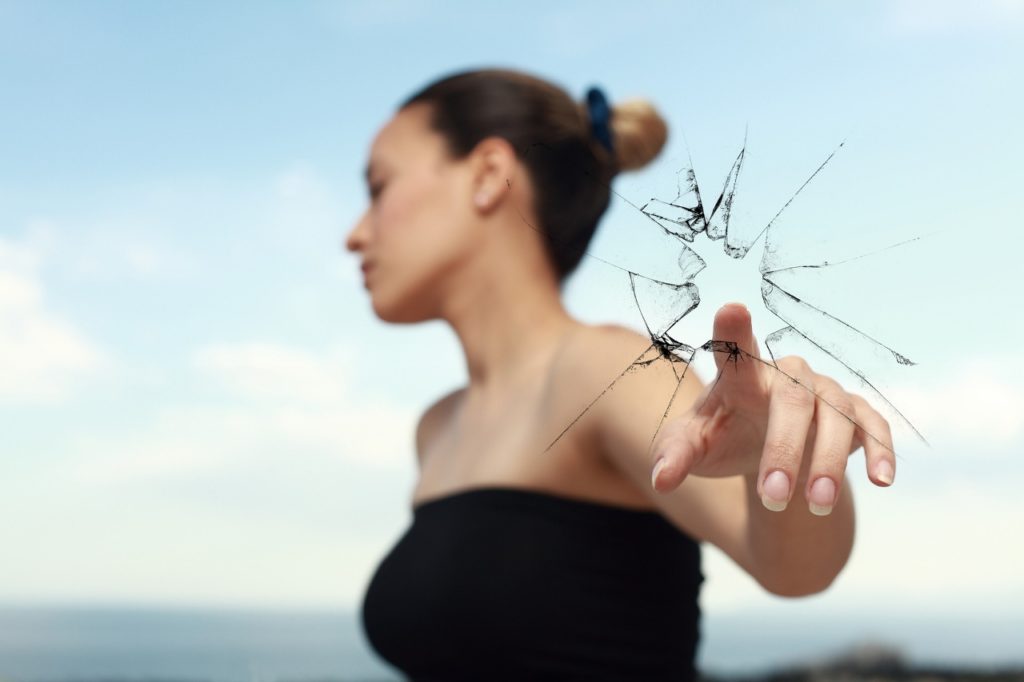 In the aftermath of realizing my husband's issues, my own mortality overwhelms me, along with my loss of control. I begin to fear the nighttime, when anxiety grips me. My side hurts, some joints hurt. A pain in the center of my chest wakes me like a slap to the face some nights. What's wrong with me? Am I dying? Do I have heart-changing issues, too? My mind considers the worst in the night.
Fear. All fear.
"I don't want to die," I cry out to God through those dark moments. "Not yet. I want to live to see my children grown and married … happy. I don't want to miss out on this life. I don't want to miss out on my children and their children. Please, let us live, Father."
As I clinch my fists, the shards of glass press into my palms. Cutting, broken, doubling-over pain. Heart-bleeding agony.
My focus returns to my daughter's eyes. How long has it been since I feared the worst over her? I remind her every year, since her tiny days, that she's adopted. But I wonder, in those early days, when she really realizes it, when she's old enough to truly understand, will she still love me? Will the mama that I am be enough for her? Will she trust God's plan for her life?
I breathe a little easier, and the fragrance of my daughter's Paris body spray fills the surrounding air. Her sweet face presses into my shoulder. Moisture soaks into my shirt, down to my skin. I pat her back and tuck the long, silky strands of chestnut hair behind her ear. I pull away. My hands slide down to hers. I smile.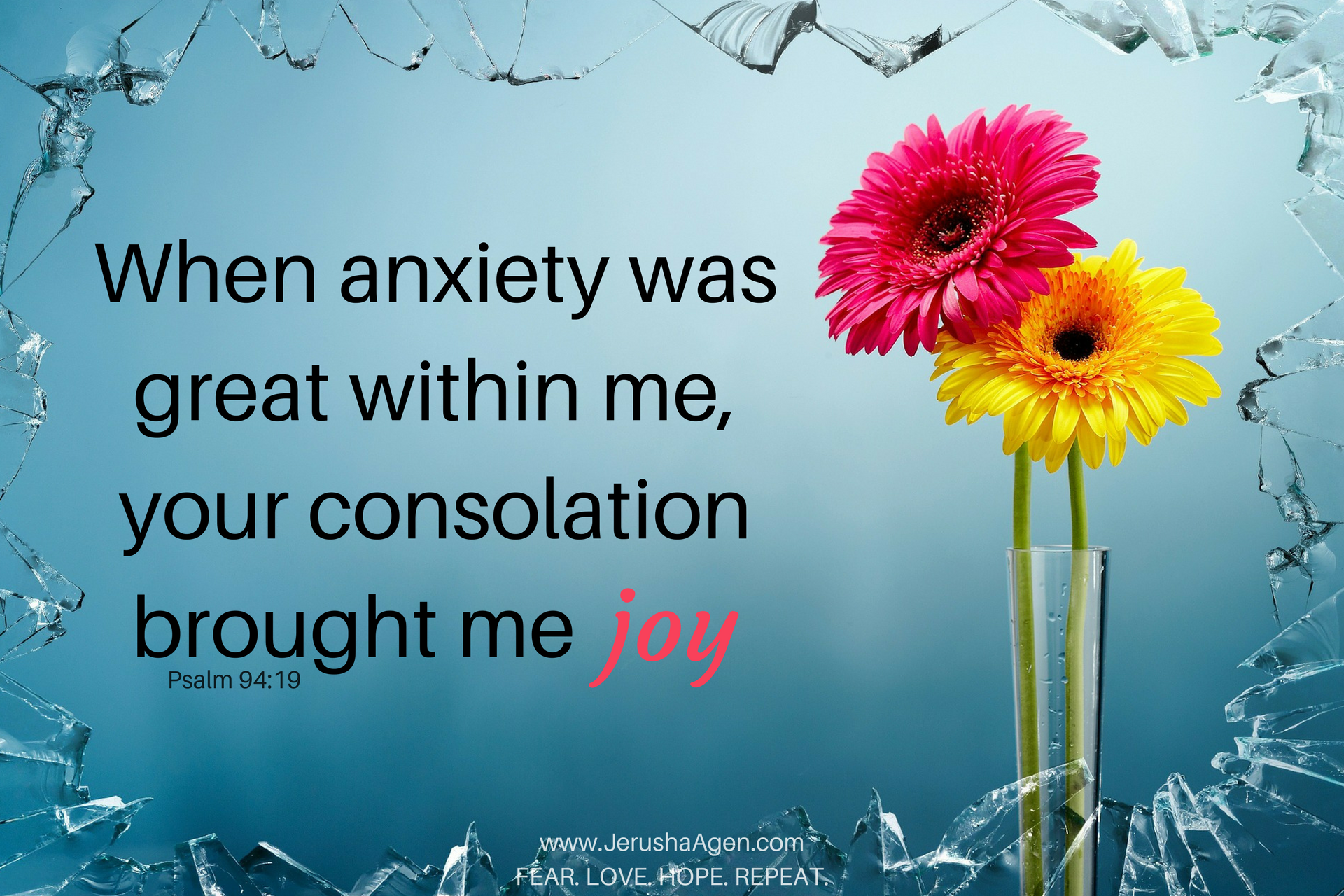 The sunshine is beginning to rise and beam out of her face.
My smile grows.
"Oh, no," she says.
"Oh, yes."
I twirl her out. She glides on her socked feet across the wood floor, her gown flowing behind her, as I twirl her back in. She giggles. Her arms wrap around me. She doesn't let go.
"Mama, you are my favorite person in the whole world."
And as love bubbles to the top, surfacing in triumph over fear, my hands relax and my fingers begin to ease apart. I don't know how to handle the hard parts of this life, but O Soul Within, you know The One who does.
The shards of glass slip and pierce into the hands of my loving Savior, again and again.
When you're fearful, do you struggle in releasing the broken pieces to God? How has the Lord encouraged you to let go of fear and all that it entails?
---
Shelli Littleton
lives on the outskirts of Rockwall, Texas, in a little house on a county road.
LifeWay published her first article in 2007, and since then, she's written for Woman's Missionary Union, interviewing missionaries at home and abroad and sharing their stories in Missions Mosaic magazine.
She speaks on surviving hardships, out of her testimony that she tucked into her non-fiction work, A Gift Worth Keeping.
Her love for writing has encouraged her to dip every toe into the waters of fiction, and she's written 3 novels. Her heart's desire is to work toward publication. But in the meantime, she prays that love always conquers fear in her life.
Shelli invites you to join her on social media, especially Instagram—her favorite place to share her life, her dreams, and her home, along with her two teenage girls, two sheep, and three cats.
You can also find Shelli on Facebook, Twitter, Pinterest, and at her website.
---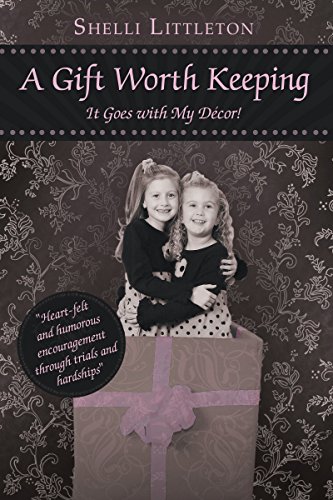 Shelli is giving away TWO paperback copies of A Gift Worth Keeping! Leave a comment below for a chance to win! (Winner randomly selected Aug. 28. Winner must have Continental U. S. mailing address.)
Hardships are gifts allowed by God. Although it may seem hard to believe at times, remember James 1:17—"Every good and perfect gift is from above, coming down from the Father of heavenly lights, who does not change like shifting shadows."
Unquestionably, hardships fit miraculously into that every "good and perfect" category as well, even though their appearance is often dreadful and hiding or exchanging them would seem to be ideal. In A Gift Worth Keeping, author Shelli Littleton shows you how, given a chance, they can change you from the inside out and cause you to love and cling to God with all your might. When you do this, He can use your personal testimony to comfort others.
Littleton explores the ways you can use those special gifts to their optimal power. You can learn how to avoid Satan's downward spiral and jump on God's upward one, how to differentiate between the godly mirror and the worldly one, and how to be a living display of God's love. Most importantly, Littleton shows you how to be thankful for those hardships.
A Gift Worth Keeping can help you realize your hardships fit perfectly with your décor and can become the greatest assets to your ministry.