Jerusha: I'm delighted to introduce to you my friend, writing buddy, and debut novelist, Patricia Beal! She's giving away one print copy of her women's fiction novel, A Season to Dance, to one of you who comments below! So read on and don't forget to join the conversation.
By Patricia Beal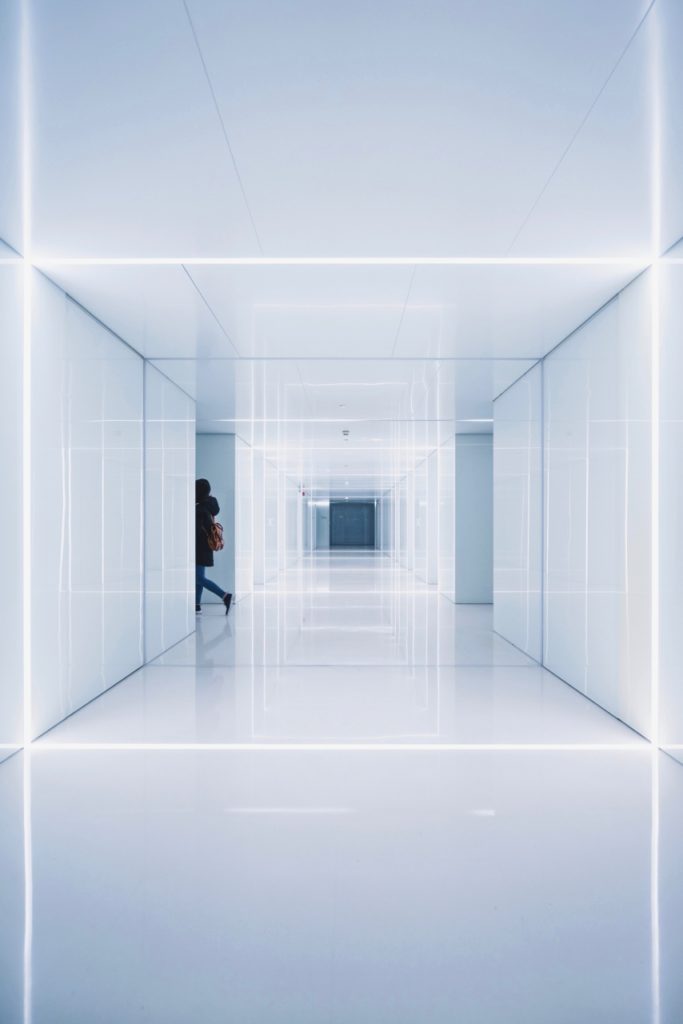 Do you ever feel like you'll make one wrong decision and miss out on God's best for your life? That thought bothers me to no end.
My husband just retired from the Army last year, and I'm back in federal civil service—my pre-motherhood career. I've been editing course materials for the U.S. Army Sergeants Major Academy since May of 2016.
Opportunities for upward movement and new adventures abound, and every time I see a job announcement (I get a daily email with writing and editing jobs with the government), I wonder if we should move.
A move is such a huge thing. It changes who your friends will be, who your kids will marry, where they will go to school, and a million other smaller details that can change the course of a life.
What would God want me to do? Where does He want us? There's nothing evil with staying or going. Neither represents running away from God's will. What to do?
A move is a big thing, but I panic in the face of smaller decisions too.
Should I submit my new manuscript as is, or should I polish it further? Should I try to publish a second novel now, or wait until the nest is empty? Should I stay with the publisher who did a gorgeous and perfect job with my debut, or should I try to sign with a bigger house (with a bigger budget) in the future?
Is bigger better? Is the grass greener on the other side?
Is it true that we should work like everything is up to us and pray like it's all up to God? Or is that bad advice that leads to too much doing and not enough being?
There's no way I can make all the right decisions, is there? Surely I will miss a turn. Surely I will miss out on God's will and best. That's horrible. Now what?
Stop.
No. I indeed cannot make all the right decisions. But that doesn't mean I will miss a turn. It doesn't mean I will miss out on God's best. This panic time is a time to stop and remember where I've been, where I am, and who got me there.
David did that. When he's on the run and asks Ahimelech the priest for a spear or sword, this is their exchange: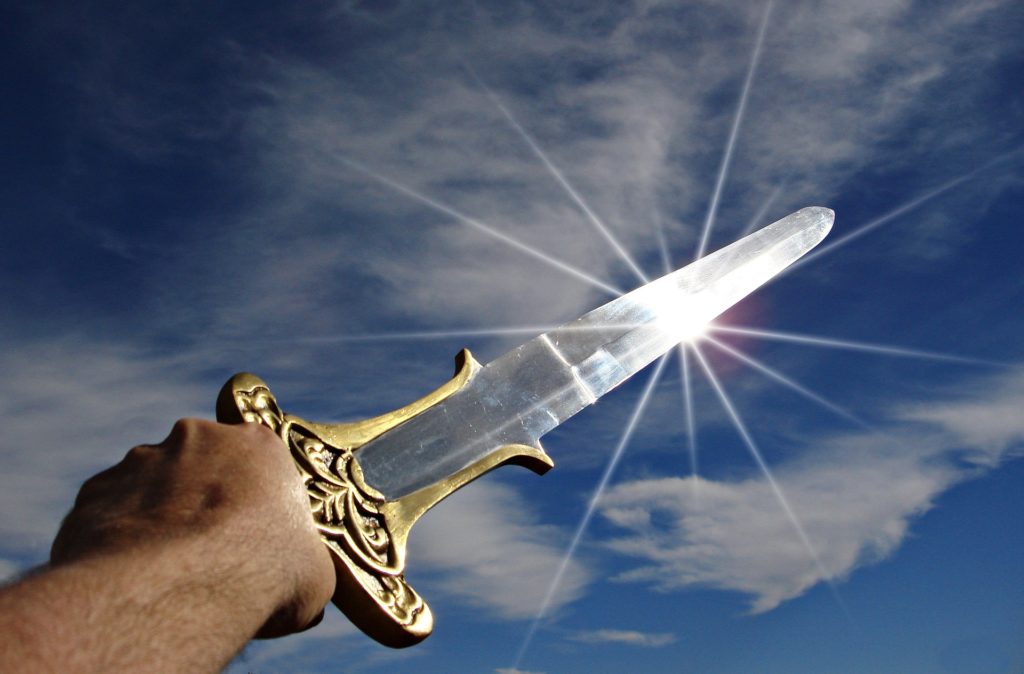 "And the priest said, The sword of Goliath the Philistine, whom thou slewest in the valley of Elah, behold, it is here wrapped in a cloth behind the ephod: if thou wilt take that, take it: for there is no other save that here. And David said, There is none like that; give it me." (1 Samuel 21:9)
Can you imagine the size and weight of that sword? I don't think it was easy for David to carry it let alone use it. It might have dragged on the ground as he left Nob toward Gath.
David could have said something like, I guess that will have to do. But that's not what he said. He said, "There is none like that; give it me."
Goliath's sword was a memorial. A reminder of God's blessing and works.
We too need to remember…
God got me safely (miraculously) to every place I needed to be—even before I considered myself a Christian. He did it without my permission and/or knowledge. There was no thought process or prayer involved. Yet I arrived where He wanted me to arrive.
Twenty years before becoming a born-again child of God, I saw a commercial that led me to church and to the simple prayer that changed my life. I was in Brazil. I'd finished high school, had dropped out of college twice, and couldn't get a job.
I saw this young guy on TV walk into a church—old jeans and tennis shoes, school books in arms—praying for direction. He apologized for not going to church and for not having a prayer life. He said he didn't know what to do with a life that had grown meaningless and became more so daily. He asked God to direct his steps and give his life meaning again.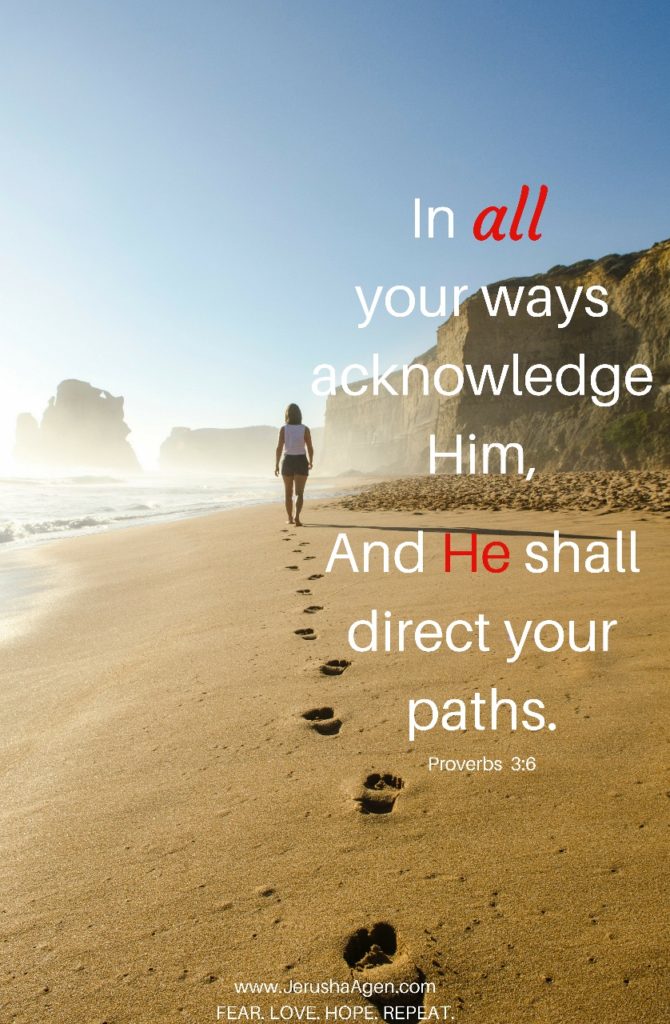 The next day, it was my turn. I went to church and prayed that prayer. I asked God to direct my steps and give my life meaning. The following month my half-sister, who lived in Indianapolis at the time, showed up in town and invited me to move to the United States.
A month later I did.
I didn't plan to marry, but I did. I didn't plan to go to college, but my husband made me go. I didn't plan to major in English (I'd barely passed the TOEFL), but I did.
I didn't plan to write for a newspaper, but toward the end of my sophomore year, I was visiting a friend at the University of Cincinnati newspaper and was offered a job. We went to print four times a week. It was crazy. It was fun!
I didn't plan to write for the Army after college, but the career counselor was late, and I "stumbled upon" an Army ad calling students with high GPAs to careers in civil service. The competition was hard, but I made it. I got one of seven positions.
I didn't plan to write Christian fiction either. A Season to Dance was something else. The writing and submission process were crazy. The path to publication unbearable. I broke.
I didn't know A Season to Dance was my own salvation story, but it was.
God had closed every door that offered sub-hope, and planted Himself in the middle of every path. I finally got the idea and fell in His arms. Surrendered, defeated, and dependent. Or what God likes to call—ready.
Four years later, here we are. I still don't know which end is up half of the time. But I've met the One who knows, and that's made all the difference.
Don't stress over taking a wrong turn. He's able. I like this popular advice: "Do what you know until you know what to do." The Bible gives us enough good advice for daily living to last a lifetime. Let God do the heavy lifting of directing. He will.
Before I got the job at the Sergeants Major Academy, I had applied for dozens of other positions that were a better fit for my skills and experience. I started the process of looking and applying two years before my husband's retirement, but nothing ever worked out. It was strange.
When the Academy called me for an interview, I didn't really know what I was going to interview for because I didn't remember applying for a job there.
I got the job and received my first pay check on the day my husband walked the stage to receive his certificate of retirement, completing his twenty-year career as an infantryman.
These are the Goliath swords of my life. God's blessings. God's works. You have them, too. Remember.
There is none like that; give it me.
Shalom.
---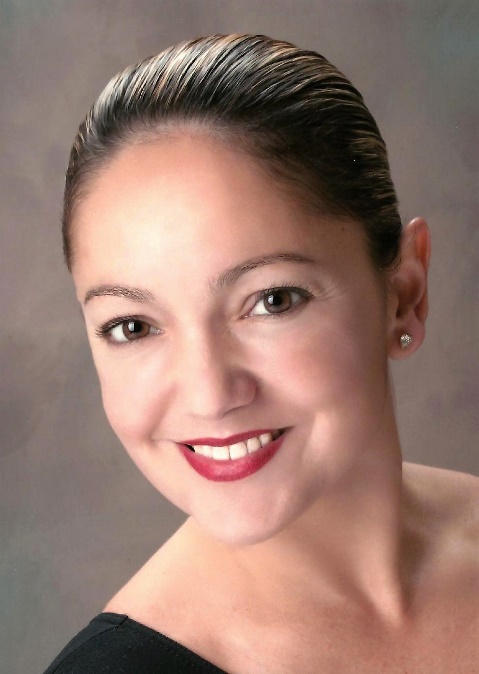 Patricia Beal is a 2015 Genesis semi-finalist and First Impressions finalist. She is represented by Les Stobbe of the Leslie H. Stobbe Literary Agency, and A Season to Dance is her debut novel.
She graduated magna cum laude from the University of Cincinnati in 1998 with a B.A. in English Literature and has worked for the U.S. Army as a writer and editor for many years.
Patricia writes from El Paso, Texas, where she lives with her husband and two children.
Visit Patricia at her website and connect with her on Facebook, Twitter, Pinterest, Instagram, and Goodreads. Patricia also writes with other authors on the International Christian Fiction Writers blog.
---
Patricia is giving away one free print copy of A Season to Dance! Simply leave a comment below to enter the drawing. (Winner randomly selected July 3 and notified via email; Winner must have continental U. S. address.)
Ana Brassfield has her path to the stage of the Metropolitan Opera House all figured out until her first love, renowned German dancer Claus Gert, returns to Georgia to win her back. Despite a promising start towards her ballet career and pending marriage to landscape architect, Peter Engberg, Ana wonders if her dreams of dancing at the Met are as impossible as her previous romantic relationship with Claus.
Then, an on-stage kiss between Ana and Claus changes everything.
Convinced the kiss is more than a one-time mistake, Peter breaks off their engagement. With an old dog crippled by arthritis and dreams deferred but not left behind, Ana moves to Germany to be with Claus. But the ghost of his late wife, Ana's own feelings for Peter, and the pressure of earning a spot in a large ballet company are a high price for a shot at success. Ana seems on the verge of having everything she ever dreamed of, but will it be enough?
To buy your own copy (or a gift) of A Season to Dance, find the book on Barnes & Noble, Amazon, or at Lighthouse Publishing of the Carolinas.