By Betty Thomason Owens
Jerusha: Please join me in welcoming my fellow Write Integrity Press author, Betty Owens, to the FW Blog. Betty is offering a print or digital (winner's choice) copy of her novel, Carlotta's Legacy, to one FW reader who comments below! Last week on the FW Blog, Joshua 1:9 featured in our discussion about how we can have courage without fear. This week, Betty shows us how to apply the powerful truths of this verse in our most difficult circumstances.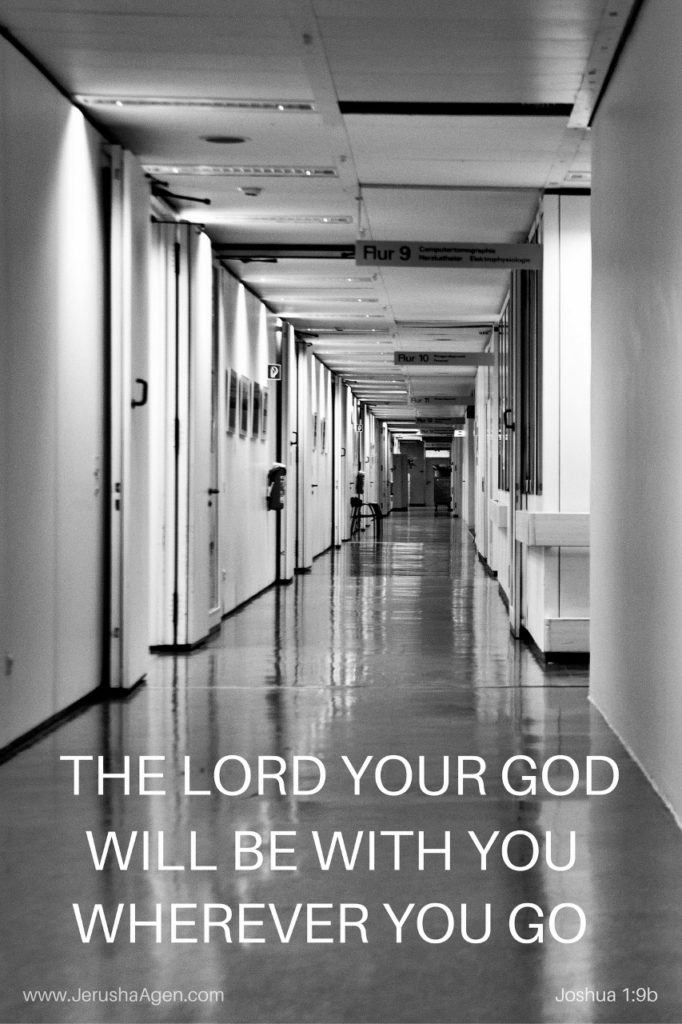 "Your husband's kidneys are failing. We need to do an emergency dialysis treatment. Without it, he's hours from death."
Scary words coming from a doctor I'd never met. I stood in the corridor of a nearby hospital, talking to on a nurse's cellphone. My husband was downstairs, being tested and prodded. I stood still, as the shock of the doctor's words shot through me.
Twenty-four hours earlier, I'd left the Omni Hotel in Nashville, Tennessee, where I'd spent three days and nights at the national American Christian Fiction Writers conference. As Nashville faded from sight, I wondered about my husband, Bob. He'd answered my latest text with one word. "OK." None of his usual sentiments like, "Drive safely," or even "See you soon."
He'd been sick before I left for the conference. We thought it was a virus. I'd considered staying home. He insisted I go. Would he be feeling better when I got home?
Two-and-a-half hours later, I pulled into the drive. He didn't come out to help me with my luggage. I unlocked the door and opened it. The house was dark, though it was almost noon. My heart nearly stopped. I heard a noise and then I saw him, dressed in pajamas and wrapped in blankets. He was shaking with cold, though it was ninety degrees outside. He could barely talk for struggling to breathe.
I thought he might have pneumonia. "Do I need to take you to the emergency room?"
"I have a doctor appointment in the morning," he said. "I'll be all right until then."
I wasn't so sure.
It was a long night. He couldn't sleep, so neither could I. Fear paid a visit, and it came fully armed. He's dying. He won't make it through the night. No. I won't let fear win. As I struggled to pray, fought distraction and weariness, Joshua 1:9 popped into my head. Be strong and courageous. For the Lord is with me.
At 7:30, Bob's phone rang—his doctor was calling. "You need to get to the hospital, you're in severe renal failure."
My immediate thought was that they'd made a mistake. We gathered a few things, thinking he might have to stay overnight.
We didn't have to wait long in registration. They fast-tracked him through the process. Within the hour, we were in a room. A short while later, he was downstairs to begin a long list of tests and imaging.
Our oldest son stood with me while I talked to the doctor on the nurse's cell phone as the shock of the diagnosis plunged deep into my soul. Okay, now I was afraid. My dad had suffered renal failure. He'd endured several years of weekly dialysis then a kidney transplant. The transplant was successful until a blood clot broke loose and lodged in his lung. He'd died as a result.
I didn't want Bob to have to go through anything like that. I began to weep. My son held me till I was calm. Then we stepped back inside the empty hospital room, where he prayed a prayer of faith over the situation. His positive attitude reminded me to be strong and courageous. Not for me this time, but for my husband. No matter what the report, be strong and courageous.
When they brought him in, I realized he didn't know what was going to happen. They'd left that up to me. I put it off, because a friend from church had stopped in. A few minutes later, his nurse entered and began talking about the surgical placement of the dialysis port in his carotid artery. He was blindsided. I watched his face as the news sank in. As she explained about the dialysis, which would probably be done in the room, I recognized the same shock I'd felt when I heard.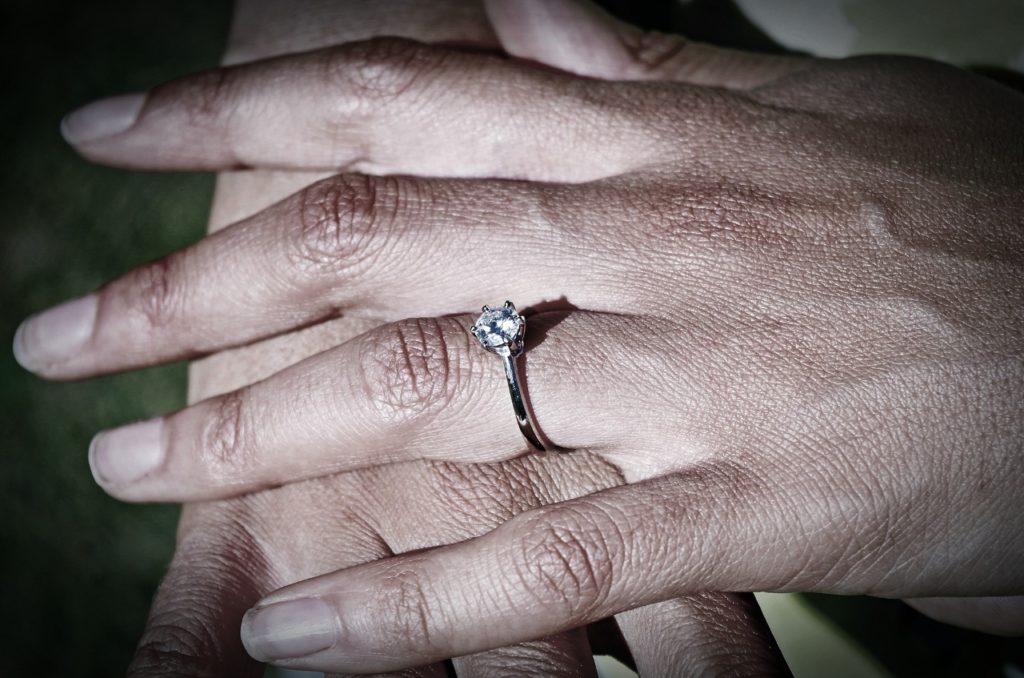 He looked at me. "What should I do?"
I could hear the panic in his voice.
Before I could answer, he said, "I have to, don't I? I don't have a choice." He swallowed. "We have to trust them."
Funny thing, his panic chased my fear away. He needed me to be strong. I needed to be a Joshua.
We had to relinquish control and let the medical team do their best to save him. We had to trust God that He was in ultimate control. We'd have to be strong and courageous, no matter the circumstances.
But not alone.
Our friends, family, and acquaintances were lifting us up in prayer. Peace filled our hearts—filled the room.
We were no longer afraid.
As I sat at his bedside while his blood ran through the dialysis machine, I realized this entire crisis had uncovered the root cause of his declining health over the last couple of years. Stones had completely blocked his kidneys. And he'd had them a while. His body had become septic.
The dialysis was successful. The next morning, he'd improved so much, his doctor was amazed. The trend continued. He didn't need another dialysis treatment. We went home five days later. He's still going through the aftermath as the doctors work to clear out all the stones. But his kidney function continues to improve—a miracle.
But in my mind, the greatest miracle was the absence of fear.
Have you ever feared for a loved one's health or safety? Have you experienced the power of God's peace to banish your fear? Please share!
---

Betty is giving away a free print or digital copy (winner's choice) of Carlotta's Legacy to one FW Blog reader! For a chance to win, leave a comment below!
Her life is in a downhill plunge. Will marrying an Italian count bring Rebecca the love she's dreamed of?
Rebecca Lewis is a reluctant bride-to-be. Marrying Riccardo Alverá, a young Italian count, may seem like a dream come true—an instant answer to her family's dire straits. But it also means she must leave American soil, possibly forever.
Riccardo is relentless in his pursuit of Rebecca. After her father's death, she and her mother set sail for Italy. Though Rebecca is still plagued by doubt, Riccardo's warmth and humor soon melt the icy frost encasing her heart. But as Rebecca settles into his Italian villa, her questions and fears return.
His mother, Carlotta Alverá, is dedicated to strict Roman Catholic beliefs. Will she ever accept Rebecca, who has no real faith? After Rebecca's mother decides to pursue life on her own terms, peace comes to the villa. But not for long.
Trouble finds Rebecca, even in the tranquil heart of Italy. As political unrest shakes the core of Italian society, a dark shadow falls over Riccardo's beautiful estate. In her deepest despair, Rebecca confronts her past, finds forgiveness, and finally…the love and acceptance she's always longed for.
---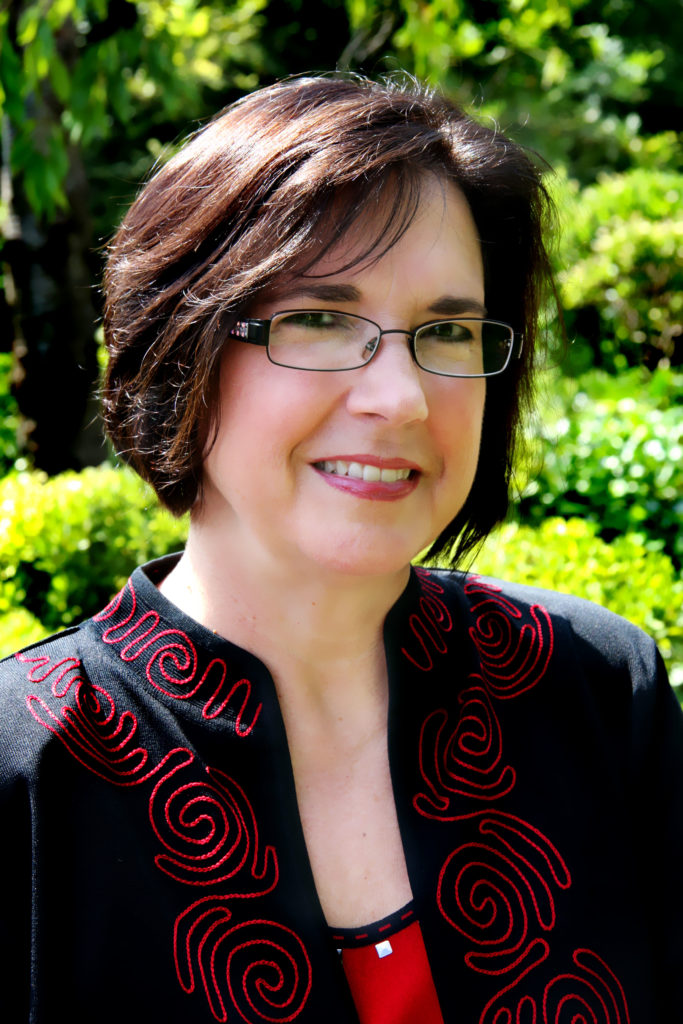 Betty Thomason Owens writes romantic comedy, historical fiction, and fantasy-adventure. She has contributed hundreds of articles and interviews to various blogs around the Internet and is an active member of American Christian Fiction Writers (ACFW), where she leads a critique group. She's a mentor, assisting other writers, and a co-founder of a blog dedicated to inspiring writers and serves on the planning committee of the Kentucky Christian Writers Conference.
Her writing credits include Annabelle's Ruth, Book 1, Kinsman Redeemer Series (2015), a 20's era romance, Amelia's Legacy, Book 1, Legacy Series (2014), both through Write Integrity Press. Carlotta's Legacy, Book 2 of the Legacy Series (2016). She writes contemporary stories as a co-author of A Dozen Apologies and its sequels, The Love Boat Bachelor and Unlikely Merger, (2015). She has two fantasy-adventure novels, The Lady of the Haven and A Gathering of Eagles, in a second edition published by Sign of the Whale BooksTM, an imprint of Olivia Kimbrell PressTM.
Connect with Betty at her website and on Facebook, Twitter, and Pinterest. Get more thoughts from Betty and other authors at the Writing Prompts Thoughts & Ideas blog.