Jerusha: I'm so delighted to introduce you to my sweet friend, Valéria Hyer! Valéria and I "met" online and then had the joy of meeting in person at a writers conference this fall. Valéria is a special lady, so pull up a chair and listen as she shares her heart, and don't forget to comment to give her a big Fear Warrior community welcome!
By Valéria Hyer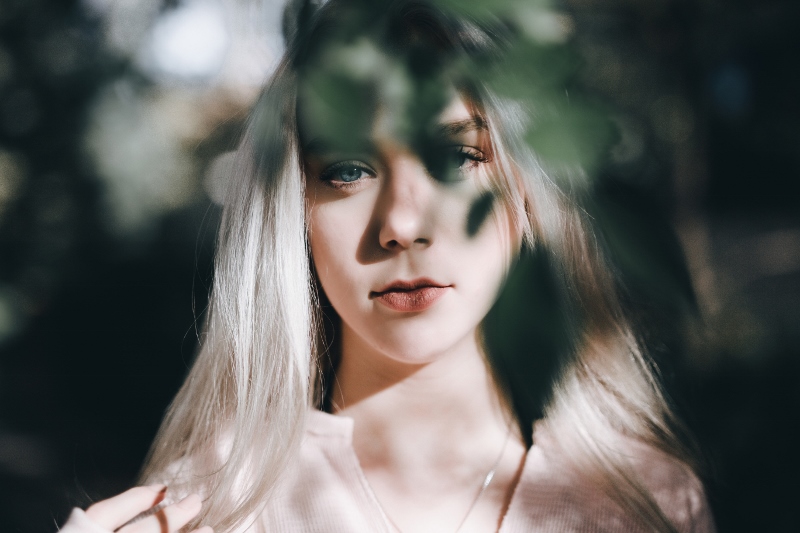 When God creates us, we are injected with a specific DNA unlike any other individual on earth. We come into the world with a unique physique and personality as a display of the glory of our Creator. Heaven bursts with joy when one of God's children is finally born.
We arrive waiting to receive love, affirmation, and confirmation. We are meant and designed for love. Unfortunately, when the ones who are supposed to love us the most fail to understand the needs of our hearts as children, we tend to deviate from that Original Self established during creation.
We buy into beliefs such as I'm not good enough, nobody cares about me, and I can't trust anybody, causing internal distress and havoc. Sadly, when these lies are plugged into our unconscious mind, they lead us further away from the truth of who we really are.
We start the process of the shattering of our soul. We develop different streams of consciousness that compartmentalize our pain to specific areas. As a way to separate us from emotional distress, we also raise our own fortresses to protect these places that carry pain and the Original Self that God created.
These fortresses or guardians can come in all shapes and sizes—fear, anger, addictions, perfectionism, even religion. Anything that can possibly numb us from pain. We try to fix ourselves, but we end up thrusting our daggers further into the wound. We live with a bleeding heart; yet, we hope to smile and find joy.
I believed that if I stuffed down all my pain, I'd experience joy. Not really. Living in denial of my past was like walking in a desert storm and pretending it wasn't happening.
"Smile, the sand is not in your eyes, and the wind is not blowing you away." That was my thought.
Denial caused me to reject the needs of my own heart and myself. For so long, my heart screamed for help, but I was not willing to listen to it.
The truth: I didn't want to see how shattered it was.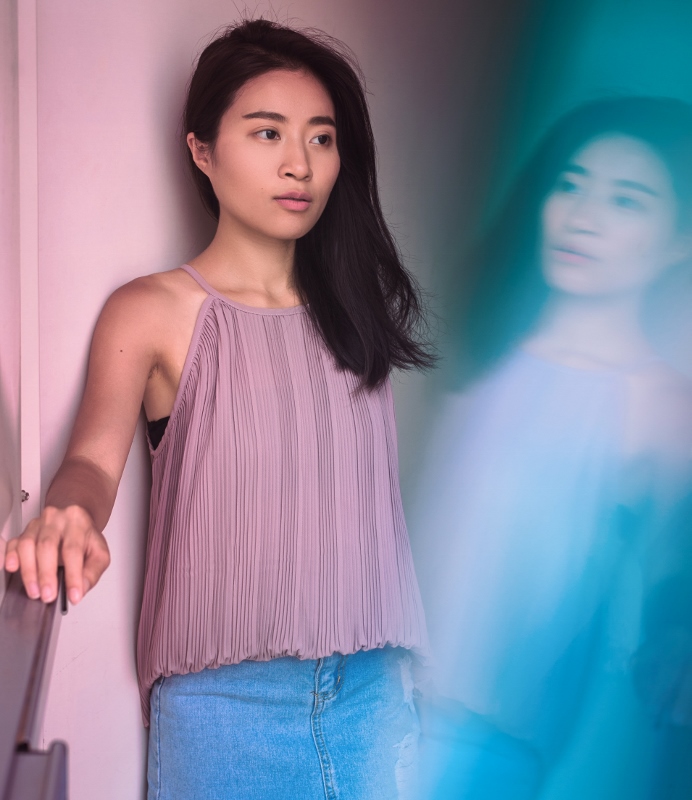 "Heart, you stay on that side of the bridge, and I stay here. No need to come together. You are too much," I would say.
My approach failed miserably. After all, I couldn't fully live without my precious buddy-heart.
So, I rolled up my sleeves, put on my attuning ears, and bought a bunch of tissue boxes. "Let's cross the bridge, Heart."
I met with a counselor who helped me dig through the layers of trauma and pain. I found those first years extremely painful as memories were recovered. While going through that, I read all kinds of literature available about inner healing and the neuroplasticity of the brain. I also went to any inner healing school available in the area.
I was determined to have my heart back.
It has been almost ten years since Jesus started me on my journey of soul synchronization and brain integration. I wish I could say that I have it all figured out. I don't. However, I'm wiser and more attuned to the language of the heart.
The human heart has a voice. It speaks the language of emotions and feelings. They are the pathway to understanding the heart.
It took me a long time to internalize that. I used to go into self-deprecation mode because I couldn't understand why I felt sad, lonely, or broken.
"Just get over it." My mode of operation.
Not anymore. I don't get over it. I understand.
I wasn't allowed to grieve as a child, so when sadness comes, I give myself permission to grieve whatever is lost. If I feel lonely, I look for connection because I'm energized around people. When brokenness sweeps me away into the ocean, Jesus puts me in his boat and hugs me until I'm back on shore.
These practices of empathy have led me to one of the biggest challenges of this journey: reconnecting with Original Self. This part of me has been buried under the rubbles of trauma. She hid until she felt safe enough to come out of the shadows.
Once the connection was established, Jesus came with His presence and wooed her back into His arms.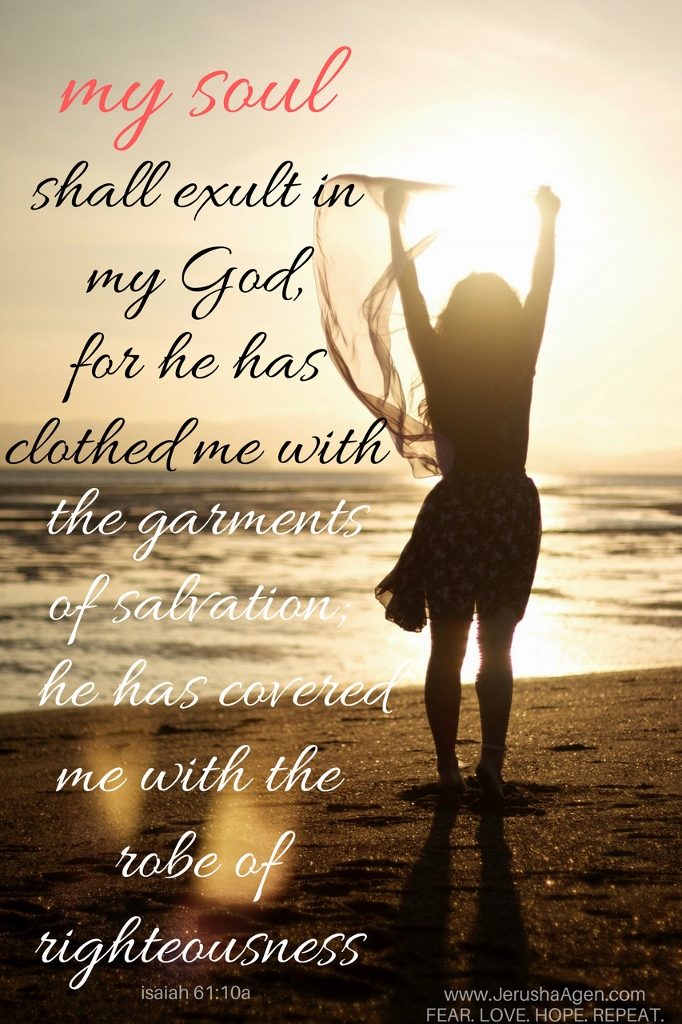 Operation "Recovering Original Self" hasn't been easy. It requires strong vulnerability. I feel connected to her, but I'm afraid to let go and be hurt again. Fear has created a fortress-guardian force around her with the intention to protect Original Self.
As I write this, I feel the intensity of Fear's grasp, but Jesus extends his hand and tells the guardian that it's time to rest. It feels good.
I don't know where my journey will lead me. However, as Fear rests, I find myself reacquainted with Original Self. I have reconnected to this part of me that is fun, creative, loving, spontaneous, and gentle.
Honestly, I thought these traits were defects.
Not at all. They are God given qualities. Gifts from heaven.
I felt like God asked me once. "What would it be like for you to know you are truly loved?"
I had no answer at the time, but I know now. "I'd have no fear or reservations of being me."
I suppose I had the first taste of that. It's addictive!
As I face obstacles, my challenge is to fall into the arms of Jesus instead of going back to the flight/fight mechanism with Fear embedded in it.
So, I'm clinging to Isaiah 61 as a lifeline.
Now it's your turn. I ask you the same question. "What would it be like for you to know you are truly loved?"
The answer might rock your world.
What's your response to Valéria's question? How would you live differently, perhaps be able to defeat your fear, if you truly believed God loved you eternally and unfailingly? Please share!
---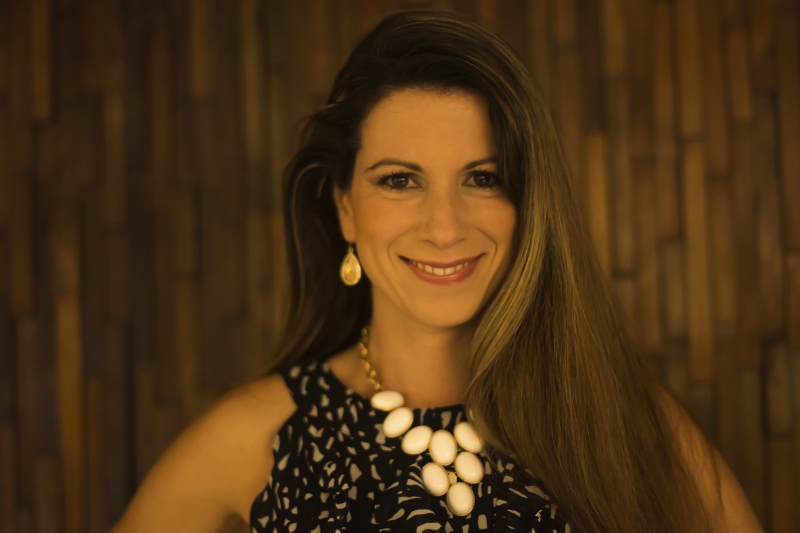 Valéria Hyer, a member of American Christian Fiction Writers, is a native of Rio de Janeiro, Brazil. She moved to the United States in 2000 to marry her American husband.
She later earned her Bachelors Degree in English from Middle Tennessee State University. She has worked as an interpreter and translated documents into the Portuguese language for different firms. She also has translated into Portuguese Don Finto's YOUR PEOPLE SHALL BE MY PEOPLE (Regal, 2001), in which she fell in love with Messianic Judaism.
Valéria resides in Nashville, Tennessee, where she is currently the director of Hyer Academy, which includes an emphasis on academics, chauffeuring to various activities, and children's counseling as she homeschools her three children.
Visit Valéria at her website and connect with her on Facebook, Twitter, Instagram, and Pinterest.