Jerusha: Join me in welcoming Susan Landry to the Fear Warrior community! Susan's post today offers powerful truth for everyone, even those of us who aren't parents, so read on! And leave a comment after the post for a chance to win a free, print copy of Glimpses of Grace: Treasuring the Gospel in Your Home.
By Susan Landry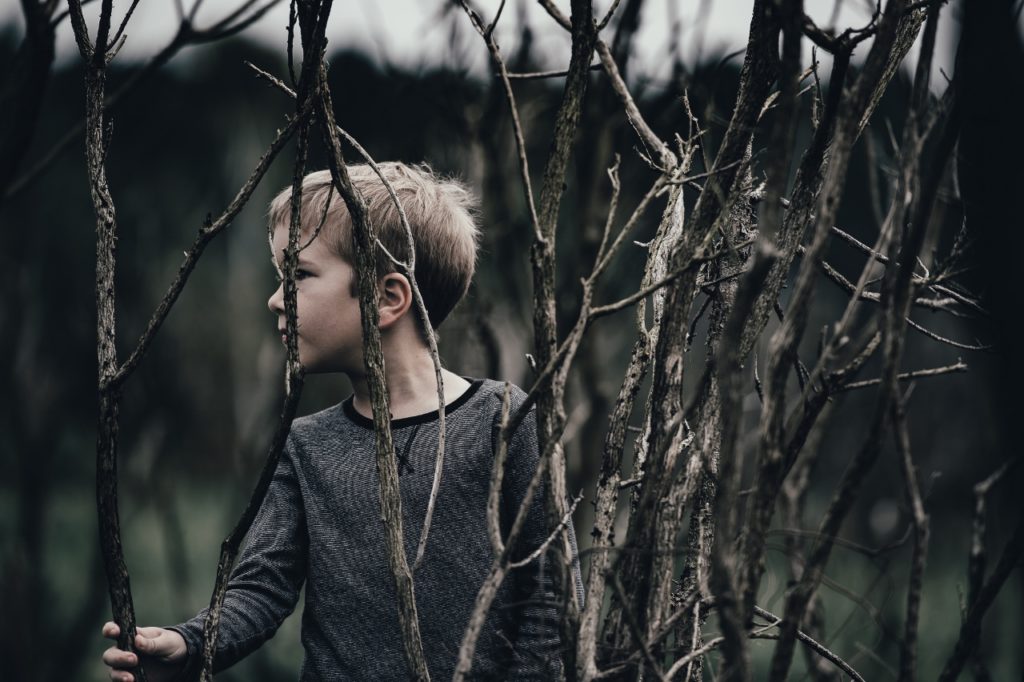 I remember sitting on the floor in my boys' bedroom when they were young, fighting with God.  I had been praying over them as they slept, and I began to hear the Lord speaking to my heart, asking me to trust my kids with Him.  Will you give me your kids?  Will you trust them in my care?
Becoming a parent is stressful and overwhelming in about a million ways.  People joke about the lack of sleep, but in reality…it feels like torture.  As the baby grows, so can the worry.  I majored in Early Childhood education, worked at a daycare throughout college, and taught elementary school before having children…so I felt like I had this.  At least all of the things I could control.  But I very quickly began to realize there were a lot of things I couldn't.
My fears centered around my boys being taken or harmed.  As long as I was with them, I was good.  But if my husband were to tell me he was taking them to the store while I was at work, I would be consumed by fear until I got home, sure that he was going to lose one of them.  (And I must say, my husband was and is a devoted father, so my fears had nothing to do with his ability).  Yet still I would cry, and fret, and prepare for the worst.
Where do your parenting fears center?  For one of my friends, it was SIDS.  Any time she laid her baby down, she was worried.  Another friend feared that as her kids grew, she wouldn't know how to parent them in the successive stages.  Maybe you're afraid that you are ruining your kids in some way, or that you're doing something wrong.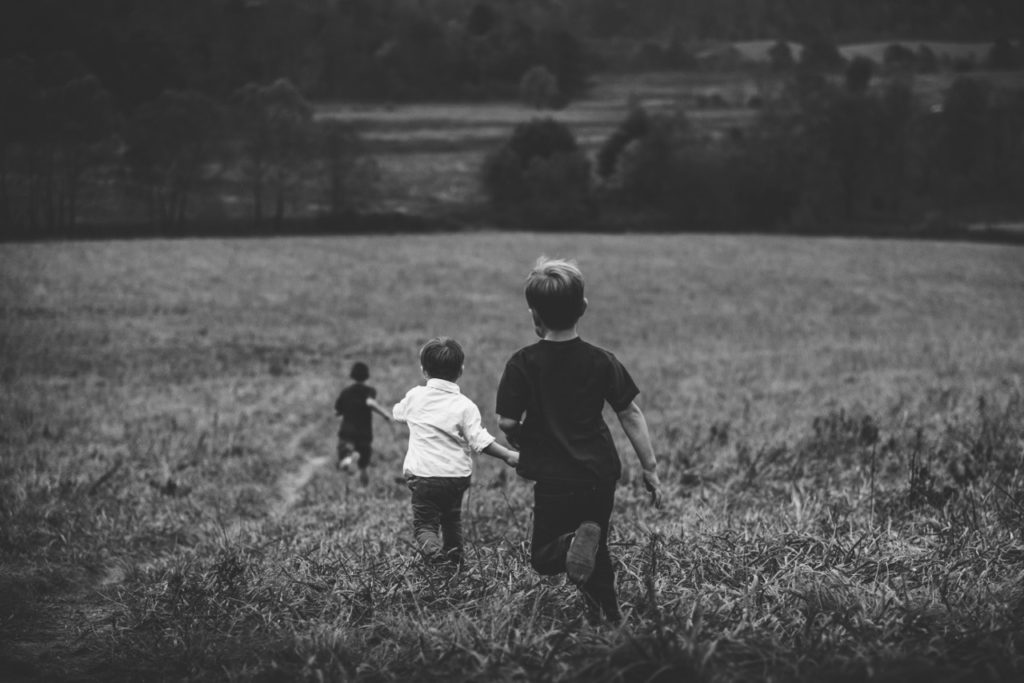 Whatever it is, the remedy is the same.  It's what I discovered that night on the bedroom floor, fighting with God.
Here I was, hearing the Creator of the universe ask me to trust my kids with Him, and I couldn't do it.  I actually told Him, "No."  Can you believe that?!  It was more like, "I know you're God and can do anything, but these are my kids, and I'm afraid if I say I trust them to you, you'll take them away from me, so….no."
Battling it out, I finally gave in…sort of.
Whispering into the darkness, I said, "Fine.  I'll say the words.  But I don't mean it. Itrustmykidswithyou."
Funny thing is, once I said the words, I started to feel the burden lift.  The relief of speaking the truth began to wash over me.  I started to feel what I had spoken.  I talked with God some more that night, and was able to say the words in a less sassy manner.
I am a firm believer in this principle:  We need to speak the truth even when it doesn't feel true.
You see, our feelings lie to us.  Fear lies to us.  But God's word is true all the time and no matter what.  Speaking the truth into a situation reminds us of that.  Will our feelings always follow suit right away?  Not on a long shot.  But we need to keep speaking it, keep reminding ourselves of what the truth is.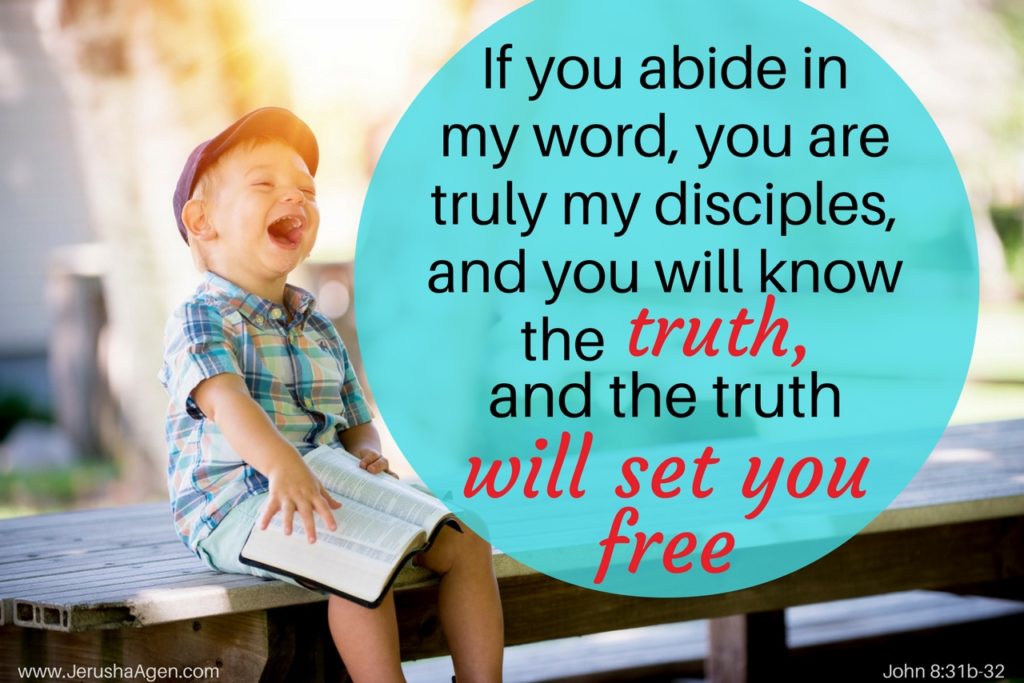 For me, I did feel my burden lift that night.  I was able to lean in to God's truth and his great care for me and my sweet children.  I began to understand in my heart what I already knew in my head:  that whether or not I 'gave' my kids to Him, they were His first.  Choosing to say it out loud was a measure of obedience on my part. It didn't change the fact that He already loved them far more than I could comprehend.
In all honesty, my fears didn't disappear.  But when I would feel them returning, I had a foundation of truth to stand on.  I could remind myself of the truth until my feelings followed.
Now that my boys are teenagers, nearing graduation, I have a whole new battleground I'm facing—trusting that this gracious Father of ours will continue to keep them in His care as they leave my home.
Here's the truth I'm reminding myself of:  They are His before they are mine, and He is able to protect them far better than I can.
What is your parenting fear?  What is God's truth about it?
---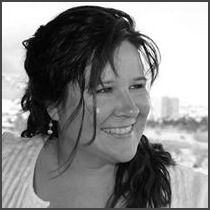 Susan is a former teacher turned homeschooler, married to her favorite person, and follower of Jesus.  She currently writes at The Sparrow's Home about all things home…covering topics like recipes, herbal remedies, parenting, marriage, home & garden, and homeschooling.  Women today often feel isolated, that they have to figure it all out on their own.  It's the goal of The Sparrow's Home to be a place where we can share the knowledge and experiences we've had to encourage one another.  Life is hard.  God is good.  We need each other.
Connect with Susan on Facebook, Pinterest, Instagram, and Twitter.
---
For a chance to win this excellent family and parenting resource by Gloria Furman, leave a comment below! (Winner must be a continental U.S. resident.)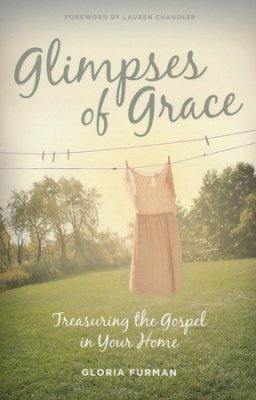 Sometimes life feels a lot like a burden—day-in and day-out its the same chores and tasks, challenges and discouragements, anxieties and responsibilities. Dust bunnies show up on the stairwell, social commitments clutter the calendar, and our families demand daily attention and care. At times, just catching our breath seems like an impossible feat.
So where is God in all of this? Does he care about the way we unload the dishwasher or balance the budget? Do the little things like changing diapers or cooking meals make a difference? And how can we use our spheres of influence for God's glory and our joy?
Whether you are a stay-at-home mom or a working woman splitting time between the office and home, Gloria Furman—writer, pastor's wife, cross-cultural worker, and mom—encourages us to see the reality of God's grace in all of life, especially those areas that often appear to be boring and unimportant. Using personal examples and insightful stories, her richly theological reflections help us experience the gospel's extraordinary power to transform our ordinary lives.