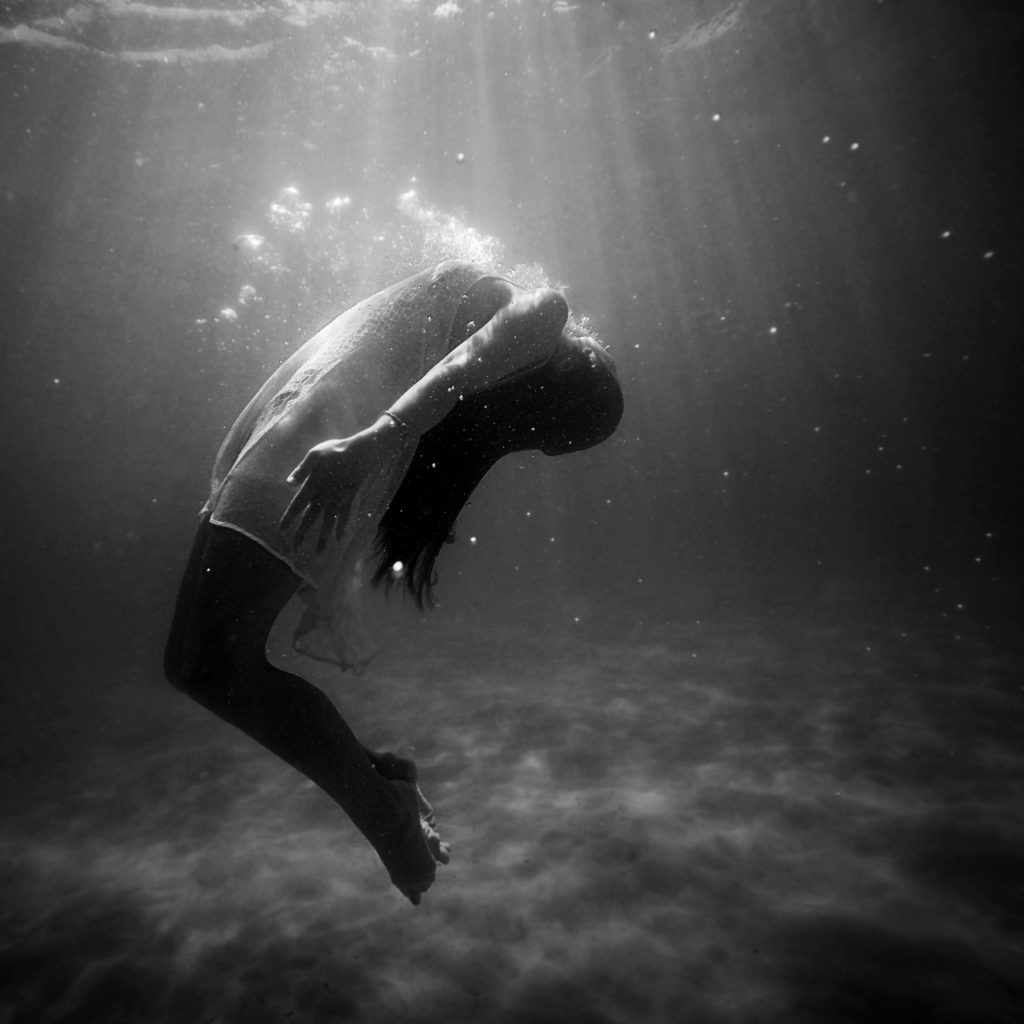 My heart felt like it was being gutted from the inside out, slowly ripped apart by an unstoppable horror.
I was no stranger to loss or grief. I'd seen the death of three grandparents, a surrogate grandmother, a college friend, pets I loved like family. I'd tasted other kinds of grief, too, over ended relationships, loved ones gone astray, betrayal, and so on.
I thought I knew how to handle death and the grieving process. It was miserable, but I'd learned how to weather it.
But the death of my last remaining grandfather crushed that theory, blindsiding me with a depth and force of pain like I'd never felt before. He'd become more than my grandfather as he lived with us for thirteen years. He'd become my cheerleader, comforter, encourager, confidant, and dear friend.
Losing him left a hole in my heart that, judging from the amount of pain I felt, seemed to cave in everything around it. At one point, I could barely breathe past the ache.
I knew the truth others reminded me of. He was a Christian and was in a much better place—in perfect joy and glory with His (and my) heavenly Father. Normally, that knowledge would have brought me great comfort, and had with the deaths of other fellow believers.
Yet for the first days after his passing, knowing where he was didn't relieve the crippling pain. The scriptures that had comforted me before seemed to bounce off the wall of debris caused by my breaking heart. In my worst moments, those early minutes and hours of grief right after he died, I honestly feared I wouldn't survive the pain.
Recently, a friend of mine going through some rough experiences suggested that I write a post about when the thing we fear actually happens.
There's a lot I could say about dealing with such situations, but the reality is, it will hurt. It will be terrible. It may seem unbearable. You may think you will never survive.
But it won't be as bad as you imagine. Because when we look with dread at the worst that could happen, we leave out the most important piece that is always there if the worst becomes reality: God.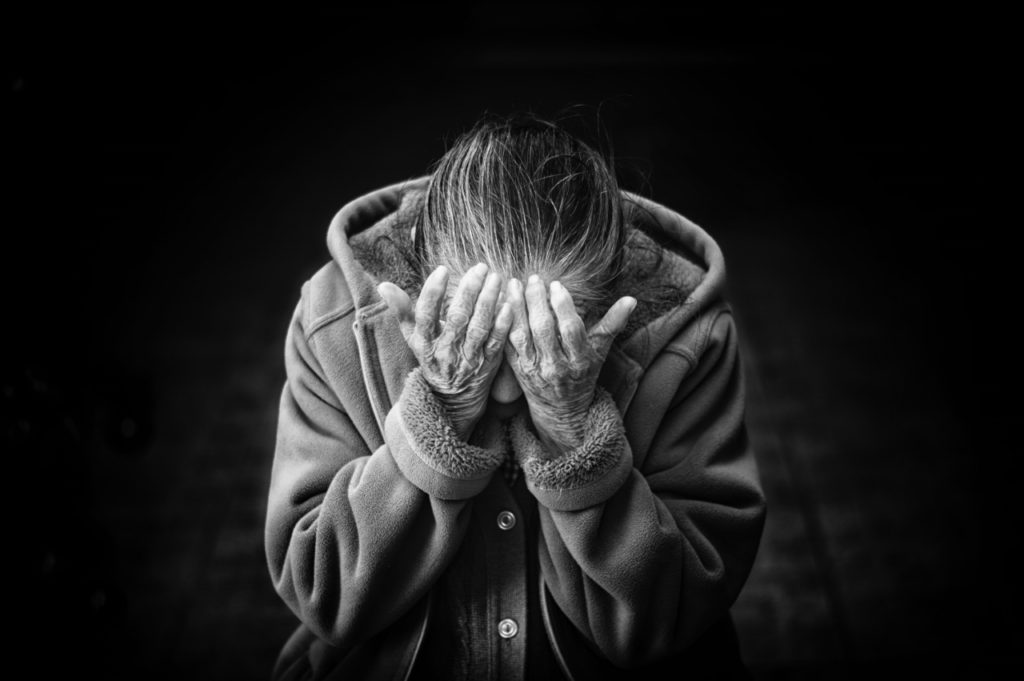 If you're in the midst of experiencing what you feared, or you're facing something debilitating that came out of nowhere, you may feel like I did when my grandpa died. The hope of the usual Scripture that comforts you might now fall on deaf ears. The truth of God's goodness may seem like a dream you can't touch in the reality of your grief.
If you also know that Scripture teaches God Himself brought this calamity upon you, then you may rail at Him and question His love for you. You may run from Him instead of to Him.
You may fear that you won't survive the pain.
Is there any hope left for us then?
Yes. Gloriously, yes.
Our hope is this,
You who have made me see many troubles and calamities
will revive me again;
from the depths of the earth
you will bring me up again.
You will increase my greatness
and comfort me again.
Psalm 71:20-21
Yes, God made me see my grandfather's death. Yes, He made you face whatever you have undergone, what you're experiencing now, and He'll lead you to what you will suffer in the future for your perfecting and His glory.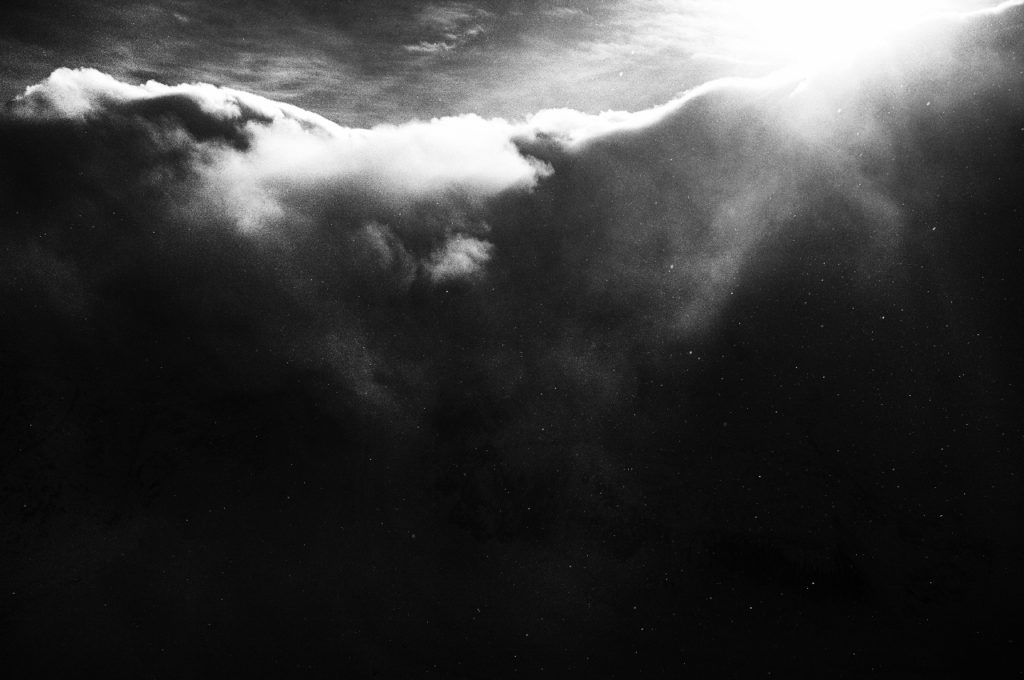 But when the pain is so severe that nothing else can penetrate your heart, hold on to the promise in this psalm.
God will revive you again.
From the very depths of the earth, the brink of the death you feel in your heart, He will bring you up again.
He will increase your greatness, a reflection of Christ in you. And He will comfort you again.
My own experiences with death and grief prove this to be true. When I thought I would never survive the pain, God sustained me. I didn't have to see or understand His hope to reach it. I didn't have to feel His presence or believe His goodness to be carried by both.
He enabled me to do as Elisabeth Elliot often advised those blinded by grief—to just "do the next thing." One moment at a time led to a day, then another, then more.
And because of God's invisible strength, I reached the day when I again felt His comfort and praised His goodness, when all the Scripture others were kind and brave enough to share with me came to fruition in my soul. I arrived to this time when I can look back and see His perfect purpose in the suffering, when I can even thank Him for refining me through fire to make me a little more like gold.
Take heart. You will get there, too. But it doesn't matter if you believe that or not right now.
All that matters is that God will sustain you, moment by moment, until you reach the time when He will do as He promised.
He will lift you up. He will revive you again.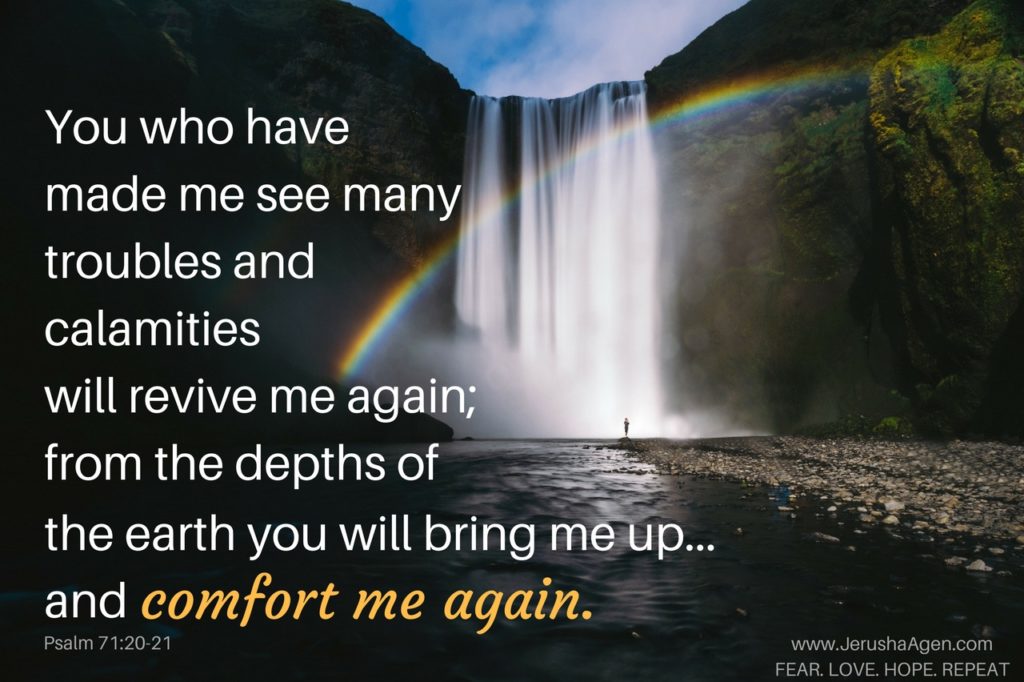 Has something you feared come to pass? What helps you face dealing with what you feared? Please share!
---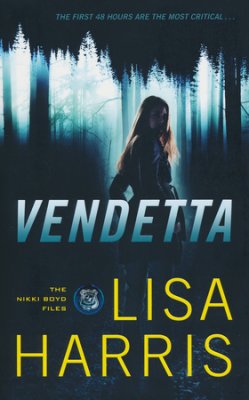 I'm kicking off the month of May by giving away a free print copy of Vendetta by Lisa Harris! Lisa's heroine, Nikki, is no stranger to facing her worst fears. To enter the giveaway, simply leave a comment below! (Winner's mailing address must be continental U.S. only; winner randomly selected 5/8 and will be notified via email.)
Book #1 of the Nikki Boyd Files
No one needs to push Nikki Boyd to excel on the Tennessee Missing Person Task Force. The case of her own missing sister, still unsolved after ten years, is the driving force in her work. When a Polaroid photo of a missing girl shows up at a crime scene, Nikki quickly recognizes similarities to the past. The closer she gets to the abductor, the more she feels that this case is getting personal, and that she is not the hunter at all–but actually the one being hunted.
With this explosive first book in the Nikki Boyd Files, Lisa Harris takes readers on a fast-paced pursuit of justice that will have them holding their breath until the heart-stopping finish.