Jerusha: Please join me in welcoming Elizabeth Van Tassel to The Fear Warrior Community! I had the privilege to meet Elizabeth at a writer's conference and was touched by her gentle and encouraging spirit. Read on to be inspired and encouraged by her, as well!
By Elizabeth Van Tassel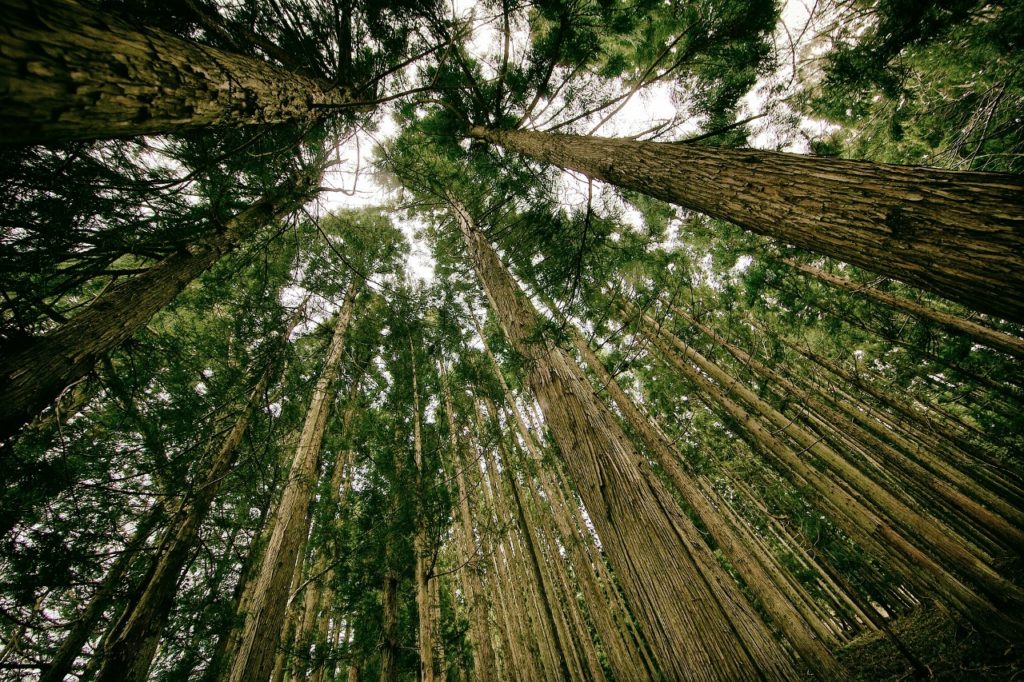 The pine-filled forests and skitter of squirrels hiding nuts in their dens did nothing to soothe my weariness as I watched one person after another climb to the top, and step into the harness. Without hesitation, each dangled their feet and legs over the side and leaned right into the air.
One screamed, then another. The third, he just was breathless. They all had faces lit with delight and elation at flying briefly above the trees. I watched as the net cradled them to safety and then lowered them to the ground.
"Are you ready to do The Screamer or The Breathtaker, Ma'am?"
No I'll never be ready.
But then thirty kids from my teen youth group, the one I was leading, gently filled me with the courage to climb. A sturdy young man came over and hugged me, "You can do it Miss Elizabeth."
Would I scream or just breathe? I needed to find out.
My co-leader's eyes met mine, and he offered to climb up with me. Finally, I nodded. This queasiness inside had to be beaten.
It wasn't just the fear of heights I choked back as I fit my foot in each foothold, ascending to the platform high above the trees. At T Bar M camp in Texas, we were doing trust exercises with the teens to help build their sense of community. I didn't want to wish on the whole bus ride home that I'd taken on the challenge.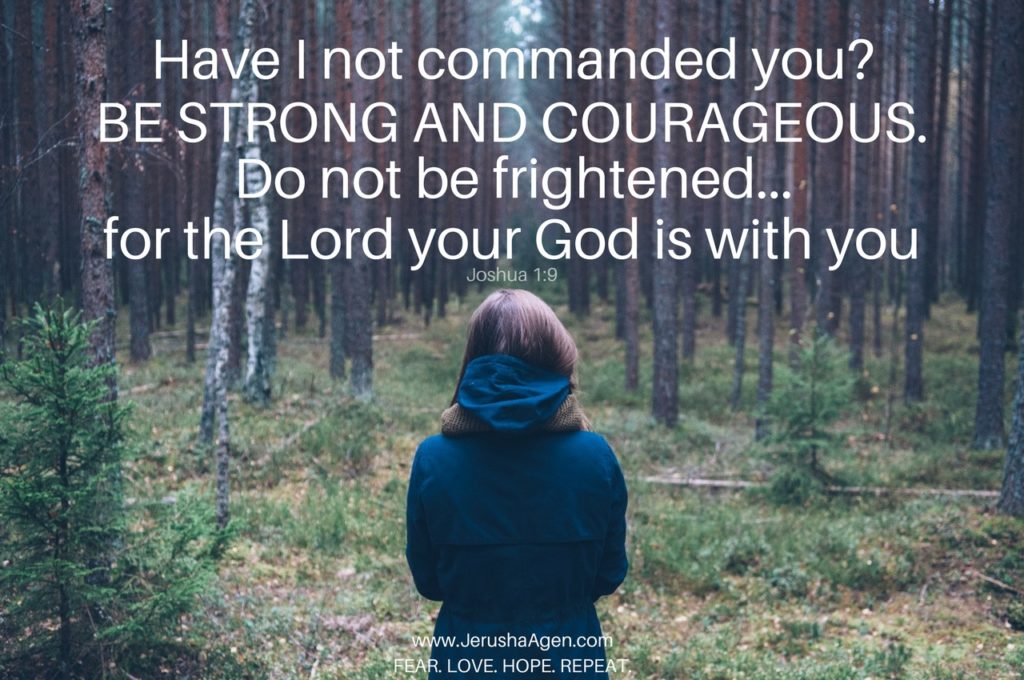 And there was something more to it, I knew it deep down. I couldn't ignore the supernatural nudge I was feeling.
Go.
Trust.
Jump.
At the top, I could see wide across the whole valley. Birds circled in the distance. A gentle breeze caressed my cheeks as I clicked the strap of my helmet.
I looked down the three-story drop.
My knees truly knocked and hands shook uncontrollably as I sat on the edge of the platform.
The worker started to push me and I asked to wait until I could leap. This was more about trust and belief than just a simple exercise.
Finally, I leaned forward and fell. It was wonderful feeling, weightless and swinging in the air.
I screamed. Loudly. Then I dropped into the net and just rocked back and forth. The kids all clapped for me, knowing it had been hard.
I've used this illustration many times through rough moments. In our early years of marriage and having kids with serious medical trials and almost losing our son. When we evacuated during a wildfire with five minute's notice, with flames across the street from our home in San Diego, and later found out we had lost every belonging and our home lay in ashes. After numerous years without a home base and financial challenges rose almost as high as the flames had before. After my husband survived a huge medical trial that could have ended it all.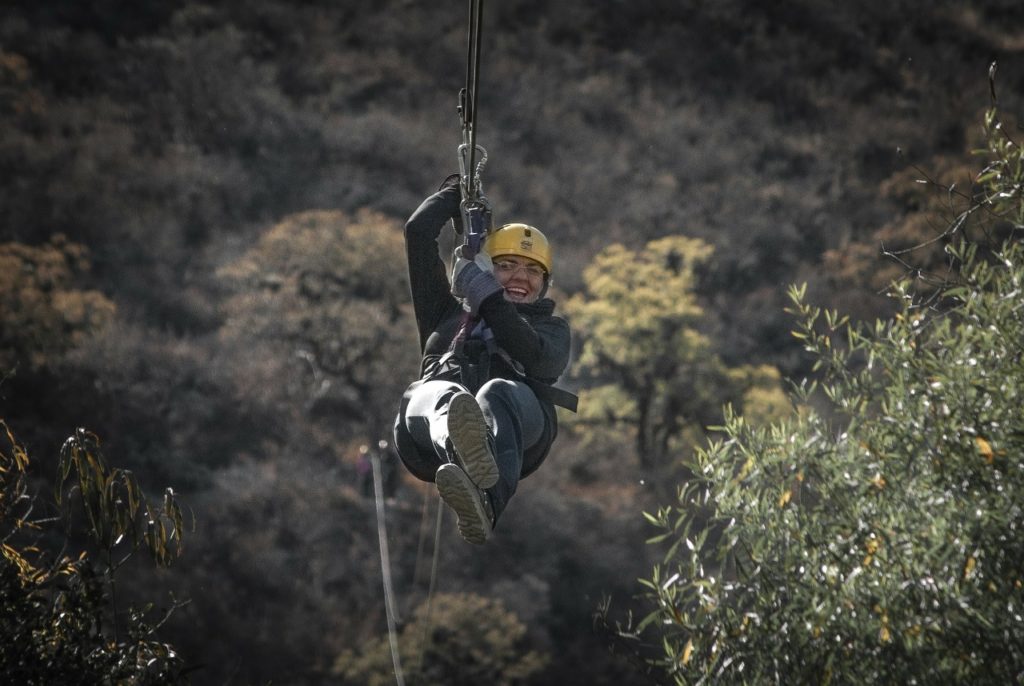 Each time, the Lord's gentle whispers kept me going. Go. Trust. Jump. I'll always catch you. In times of loss or in moments of miracles. Either way, I love you.
I won't lie, it's easier to trust in good moments than in those of loss. But I've never let go of the tether of faith holding fast in those moments.
Right now, I'm planning our sixteenth move, with a son going into high school and another in elementary school, relocating for my husband's new job. You can bet there were moments I haven't wanted to face—all the packing and preparation, and leaving dear friends behind after fifteen years here. Add to that the fear of more unfulfilled dreams, or that my writing would be swallowed by the whole move and others' needs.
But His whispers continue.
Go.
Trust.
Jump.
Through much prayer, I've learned to trust that quiet, inner voice of the Holy Spirit. I need to set any fear, especially fear that my own desires are not coming to light, into His hands. Putting anything there isn't moving it aside, it's setting those tender hopes into the best place possible.
How do you find courage in difficult times? What desires do you need to hand to God? Please share!
---
Resilience Expert Elizabeth Van Tassel has lived a life with diamonds, wildfires, and miracles. The gemologist and communication specialist has held a modern-day Faberge egg, played with pink diamonds, and spoken to hundreds of people about adventures with heart. She winds her tales of wondrous gems and destructive loss into fantastic fantasy for teens and tweens, and meaningful nonfiction for adults.
But it's not all sparkle. Elizabeth has found gems of true meaning as a wildfire survivor who lost every possession. She has helped her family through horrific medical traumas with her son almost dying, and her husband's stroke. Determined to thrive, rather than just get by, now she spots potential as much as she finds inclusions in her microscope. Her creative eye and stories of survival help others to rise above circumstances and begin meaningful life changes. She also speaks, hosts classes, and blogs for adults and kids about how to live a resilient life.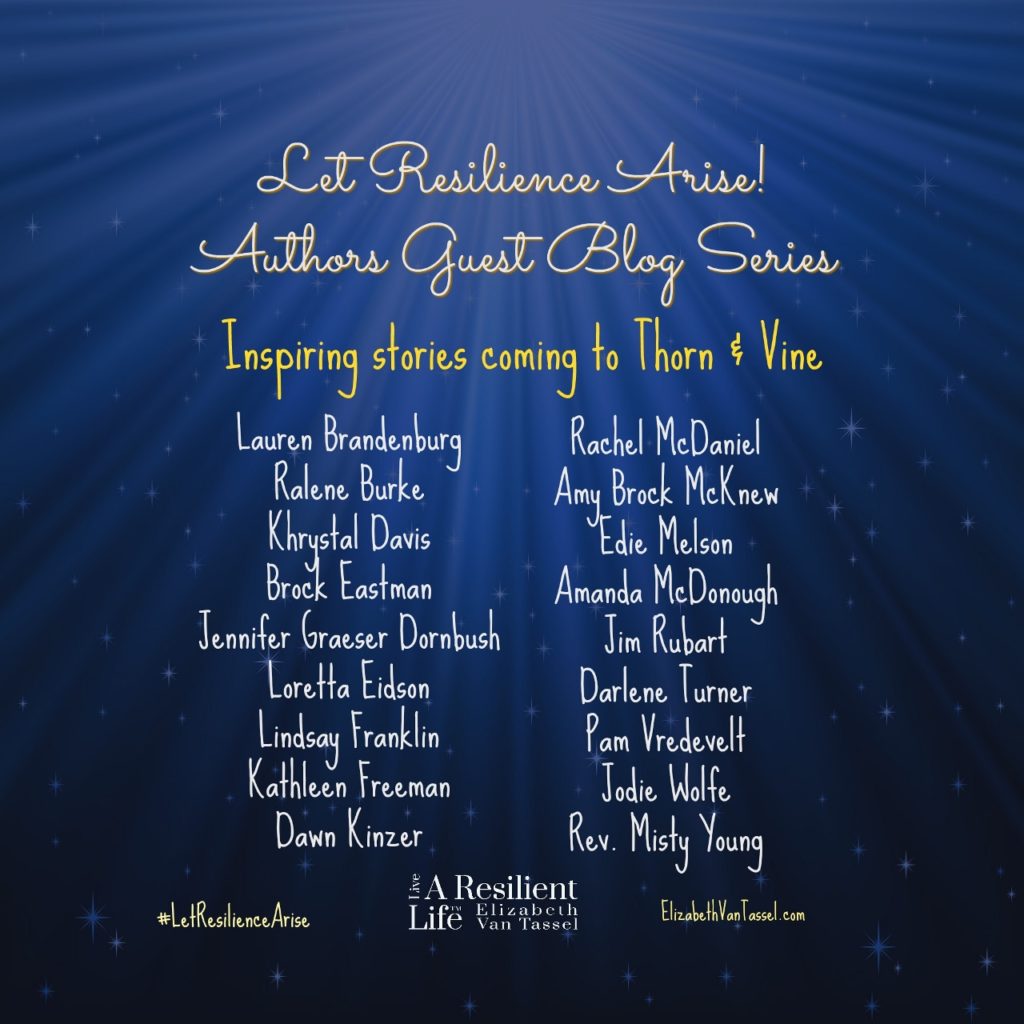 Starting in April, Elizabeth is featuring a guest-blog series on Thorn & Vine with terrific authors sharing their own stories of resilience and invites you to participate at ElizabethVanTassel.com where you can sign up to receive the posts to your email personally. She hosts a YouTube channel and interviews inspirational people, actors, and authors to encourage your journey and family-friendly or beauty inspired activities to lift your perspective. Her Instagram features moments of beauty and inspiration, as well as gems from her gemology life to dazzle and delight. Catch her on Twitter and Facebook too!