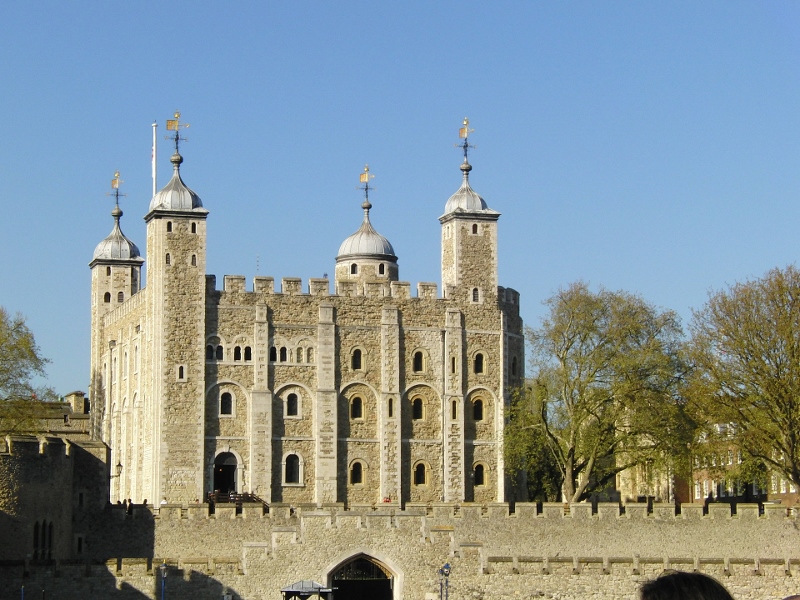 She knew if she told the truth, she would die.
She told the truth anyway. And she died.
She was only sixteen years old.
When I began to read the book, Eight Women of Faith by Michael G. Haykin, I knew little about Lady Jane Grey.  I had a vague sense that she was one of the victims of the power struggle for the throne in English history.
But I had no idea I was about to meet a hero that would challenge the way I face some of my worst fears.
Condemned to death by her own cousin, Mary I (otherwise known as "Bloody Mary"), Jane waits for her final fate in the Tower of London. Still hoping Mary might change her mind, Jane could possibly have a chance if she were to convert to Roman Catholicism, Mary's favored religion.
In our day, an era in which contemporary evangelicals too often claim that doctrine doesn't matter, many evangelical churchgoers might easily make such a theological compromise, for far less than to save their own lives.
But Lady Jane Grey knew doctrine is important. She believed in right doctrine so strongly that she was willing to die for the truths found in Scripture.
So when a Benedictine monk was sent to convert Jane to Catholicism, Jane knew the stakes were high. But instead of being conquered by fear and simply giving in to the monk's persuasive arguments, Jane stood firm.
In the fascinating debate that is recorded for our study, she fearlessly rebutted every one of the monk's points with Scriptural truth, driving home her greatest point—that salvation is by faith alone.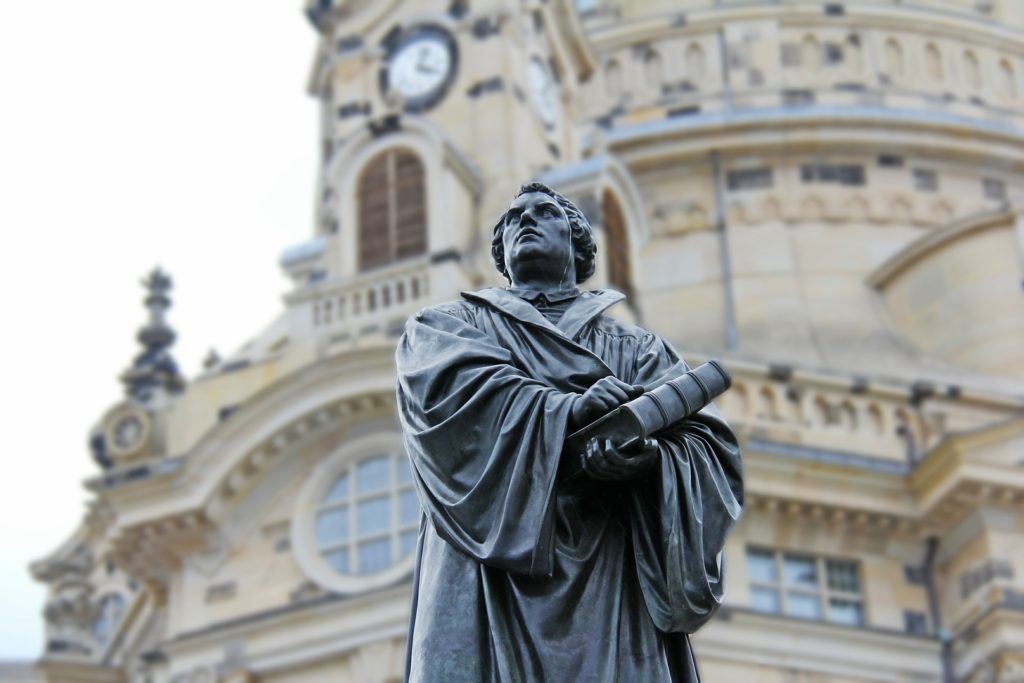 When Jane was eventually led to her execution and stood awaiting death, she still didn't balk. Instead, she boldly spoke to the crowd gathered to watch. She told all present that she looked "to be saved by no other mean, but only by the mercy of God, in the blood of his only Son Jesus Christ." She recited Scripture and, before the last, expressed a prayer for the monk who had interrogated her, telling the man that she prayed God would reward him for his "kindness" to her.
Reading the true story of this remarkable woman—teenager really—I am awed, inspired, and flabbergasted. How did she do it? How could she face such a terrible predicament without compromise and, most remarkably, without fear?
She must have had a wonderful childhood that prepared her for such a moment. Ideal parents and early training in the Lord might have adequately armed her to face such a fate.
But no, her history reveals that she was the daughter of greedy, power-hungry parents who manipulated Jane, even to the point of verbal and physical abuse. They beat her to force her into a marriage she didn't want. They similarly pressured her into accepting the crown, which allowed her to be Queen of England for nine days before she became Mary's target.
Thankfully, when Jane was young, her parents had sent her away from their toxic environment to live with her aunt, Queen Katherine (Henry VIII's last wife, widowed a short time later by his death). Katherine Parr was a strong Christian and her influence led Jane to accept Christ as Lord and Savior at an early age.
Jane had to return to her parents, however, and the life there was brutal. She had no godly example in her home life, no encouragement to grow in her faith and boldness to declare it. Instead, she was surrounded by enemies on every side, even within her own family.
So where did her courage come from? How could she face so much and then death without doubting God's goodness, without taking the easy path of recanting her faith?
In all honesty, I don't know if I could do what she did. Certainly, I think I would experience much more fear than Jane seems to have felt. How was she so brave?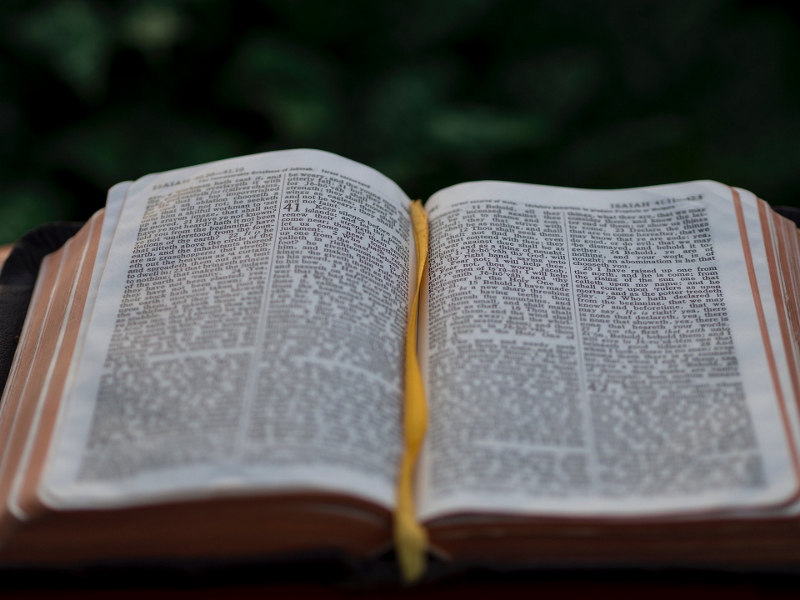 Jane gives us the answer herself in a letter she wrote in her Greek New Testament for her younger sister, Katherine. She writes about the Bible that, "if you with a good mind read it, and with an earnest desire follow it, it shall bring you to an immortal and everlasting life. It will teach you to live and learn you to die."
Clearly, Jane's study of Scripture had done just that for her. She had learned how to live and how to die, without fear and to God's glory.
Jane knew from Scripture that God was in control of her temporal circumstances, horrible as they were, but her ultimate comfort came from knowing He was in control of her eternity. She wrote in that same letter to her sister, "I am assured that I shall for losing of a mortal life, win an immortal life."
She knew the God of the Bible and she believed He was and is what Scripture proclaims. That He is a God of mercy and love, He is mighty to save, and He will redeem those who put their faith in His free gift of salvation.
Jane knew that what is done in this life carries no weight in light of eternity. Works will fade away. But the promises of God to save His children who trust Him, even through fire, will be fulfilled from everlasting to everlasting.
When the perishable puts on the imperishable, and the mortal puts on immortality, then shall come to pass the saying that is written: "Death is swallowed up in victory." – 1 Corinthians 15:54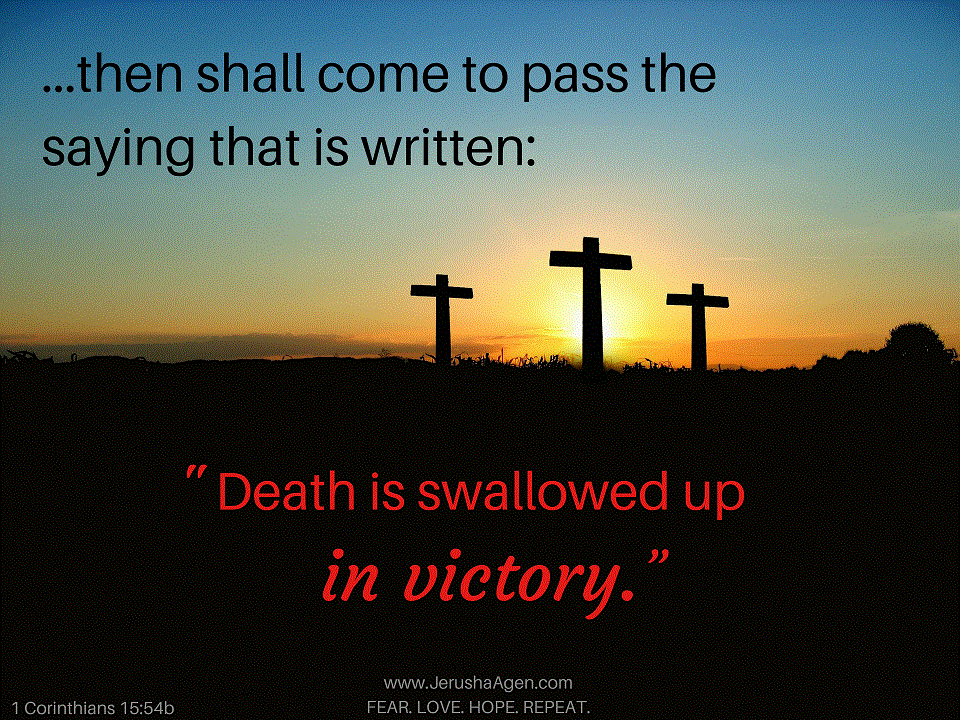 We Christians often speak glibly about eternal life, but how often do we draw courage from the assurance of our eternal destination? If we were in a situation like Jane's, we would then see the importance of knowing what comes for us after death. And the reality is, we will all face death at some point, whether by execution, disease, accident, or another fate.
It will take meeting death around the next corner for some of us to realize how important our immortality, our heavenly reward, really is. Believe me, I'm definitely in this camp of people who'd rather not think about death or even the afterlife most of the time.
But, as Jane's story and Scripture shows, I'm missing out on a tremendous source of courage in clinging to God's promises for my eternity.
On my own strength, I could never stand firm and hold to my faith when faced with death. On my own, I would give in to my fears well before that point. But in God's power, I could hold fast. If I truly understood and believed the glory and bliss that God has in store for me and every Christian after death, I would, like Jane, have the courage to fearlessly face any threat to my life.
If you're like me and struggle with fears of danger and death, take hold of this hope that I'm reaching to grasp—we need not fear what lies ahead. Instead, we need to be like Lady Jane Grey. We have to study the Scriptures and make the truth and promises of God the foundation for our lives and deaths.
I believe that you and I will find, as Jane did, that our fear is obliterated in the light of "an immortal and everlasting life" with Jesus Christ our Savior.
(If you aren't sure you have eternal life, check out this post I wrote for Emily Conrad's blog to find out how you can have assurance of salvation.)
What would you do in Jane's situation? Does your eternal destiny give you courage? Please share!
---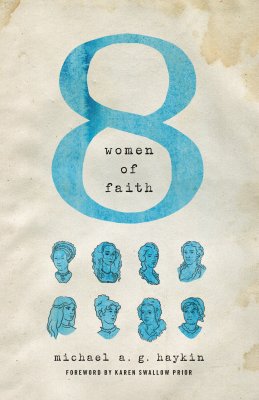 I'm giving away a free print copy of Eight Women of Faith! This wonderful book shares more of Lady Jane's inspiring story as well as those of seven other Christian women. Simply leave a comment below to enter the giveaway! (Winner randomly selected and notified Sept. 11; Winner must have Continental U. S. mailing address.)
Throughout history, women have been crucial to the growth and flourishing of the church.
Historian Michael A.G. Haykin highlights the lives of eight of these women who changed the course of history, showing how they lived out their unique callings despite challenges and opposition–inspiring modern men and women to imitate their godly examples today.
You'll read about the lives of: Jane Grey, Margaret Baxter, Anne Dutton, Sarah Edwards, Anne Steele, Esther Edwards Burr, Ann Judson, and Jane Austen.