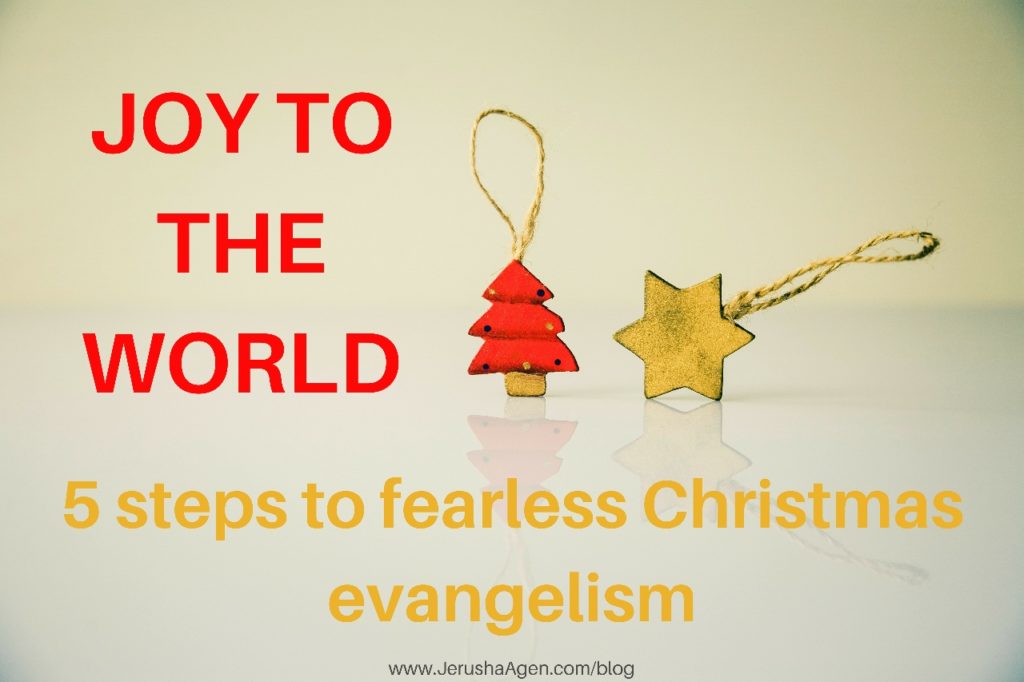 "Happy holidays!" The clerk smiled at me at me from behind the checkout counter.
I smiled right back and bravely answered, "Merry Christmas!"
It's easier this time of year to find a simple way to suggest you're a Christian. With our culture's emphasis on removing Christ from Christmas, all you have to do is say, "Merry Christmas" in public, and you'll stand out.
But, really, we're supposed to be doing more than hinting that we're Christians. We're supposed to "go into all the world and proclaim the gospel to the whole creation" (Mark 16:15).
If you're like me, proclaiming the gospel to everyone you meet is a scary prospect. Too often, I've let my fear of saying the wrong thing, conflict, or embarrassment keep me from sharing the good news of the gospel with others.
The Christmas season is actually the best time of year to dip your toe into the sea of evangelism. People in general are more receptive to hearing about the true meaning of Christmas during the holiday season, and you have a built-in conversation starter with anyone you meet thanks to the pervasiveness of Christmas in our culture.
But starting that conversation with a stranger or a friend can still be terrifying.  So I've gathered a few tips that I hope might help us find our courage and steer the conversation to Christ.
5 STEPS TO FEARLESS CHRISTMAS EVANGELISM
1. People
Remember that the people you need to talk to about Christ are just that—ordinary people. They aren't superior to you or scarier than you. They're just like you, with only one important difference: they are lost.
Think of it this way: the people you meet at the store or coffee shop could be your family, your children, your grandchildren—and they will perish without the gospel.
One more thing to remember, God created every person in His own image. You are simply telling the creation about the Creator!
And how are they to believe in him of whom they have never heard? And how are they to hear without someone preaching? – Romans 10:14b
2. Prayer
Prayer should be your number one go-to for evangelism, whether you fear witnessing or not. Pray before witnessing, during, and after. Pray for God to prepare the hearts and minds or those you meet, pray for yourself to have courage and for God to give you the words to say at the right moment. And pray for others, that they will share the gospel with boldness this Christmas season.
And when they had prayed, the place in which they were gathered together was shaken, and they were all filled with the Holy Spirit and continued to speak the word of God with boldness. – Acts 4:31
3. Praise
A simple, non-intimidating, and usually well-received way to start a gospel conversation is to praise the Lord in front of people. Ask others why they enjoy Christmas and then you'll have clearance to tell them why you love Christmas, too (hint: this is where you talk about the gospel).
Share with others what you're thankful for, what God is doing in your life, and why the good news is so good. Everyone wants joy in their lives, so if you are joyful, they'll want to know why!
May we shout for joy over your salvation,
and in the name of our God set up our banners! – Psalm 20:5
4. Perfectionism (aka Pride)
You can't evangelize effectively with perfectionism in tow. Perfectionism and pride are my biggest obstacles to witnessing to others. I'm afraid I won't do it "right," thereby "failing" God or at best sounding really dumb.
But evangelism is NOT about me! It's not about the evangelist at all. Telling others the good news is ALL about God. We are obeying Him when we tell others how to gain eternal life, and we are merely the vessels that He uses to reach the lost. What an awesome privilege.
Maybe the best part for a perfectionist is this, your evangelistic efforts WILL be perfect! No, not because of anything you do or don't do, but because your evangelism is part of God's perfect plan. So in the end, it will be perfect no matter what you say. That is very good news!
For what we proclaim is not ourselves, but Jesus Christ as Lord, with ourselves as your servants for Jesus' sake. – 2 Corinthians 4:6
5. Power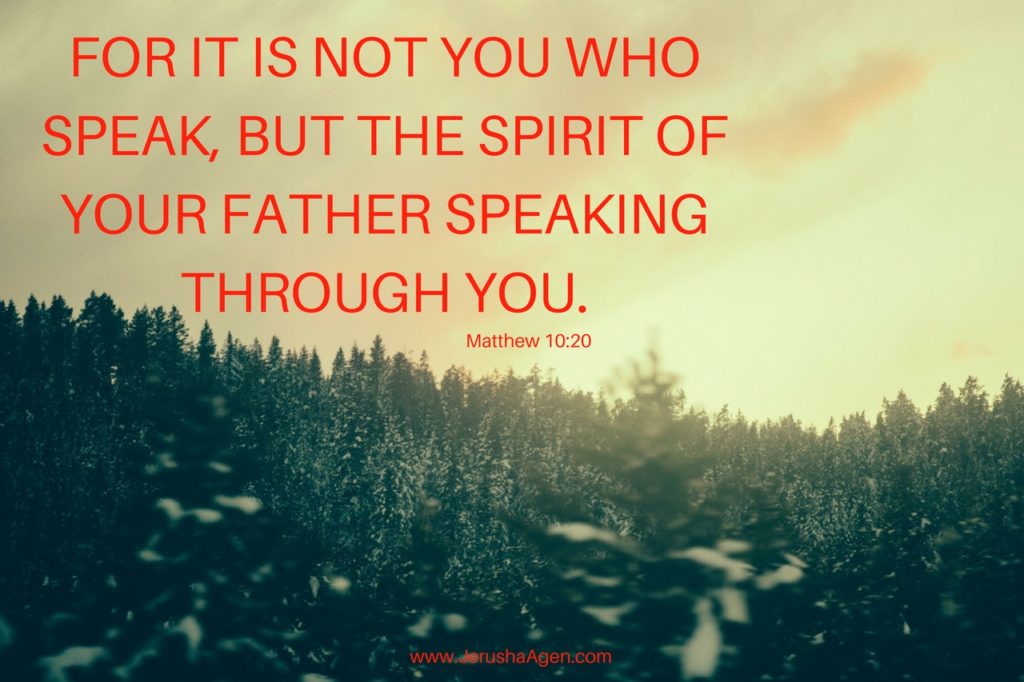 You have power! We have power that we don't even begin to comprehend through the Holy Spirit within us. As Matthew 10:20 says, "For it is not you who speak, but the Spirit of your Father speaking through you." So when we prayerfully witness to others, God, the creator and sustainer of the universe, is speaking through us to bring about His will.
Our words are not our own, so we have no cause for worry when we evangelize. The message is His and the results are His. Nothing can stop His power and the good news of salvation from reaching those He has called to Himself. All we have to do is open our mouths.
For the weapons of our warfare are not of the flesh but have divine power to destroy strongholds. We destroy arguments and every lofty opinion raised against the knowledge of God, and take every thought captive to obey Christ… – 2 Corinthians 10:4-5
Does fear keep you from sharing the gospel? Have you found ways to overcome it? Please share!