Jerusha: I'm so excited to introduce you to my friend and delightful writer, Angela Arndt! Please give her a big welcome to the Fear Warrior community! This month, I'm going to be holding more giveaways as my Christmas gift to you. The fun begins now with a giveaway of my own novel, This Shadow, which features a story that takes place during the holiday season (if you already own a copy, you can still enter the contest and give it as a gift if you win). Leave a comment after Angie's post for a chance to win!
by Angela Arndt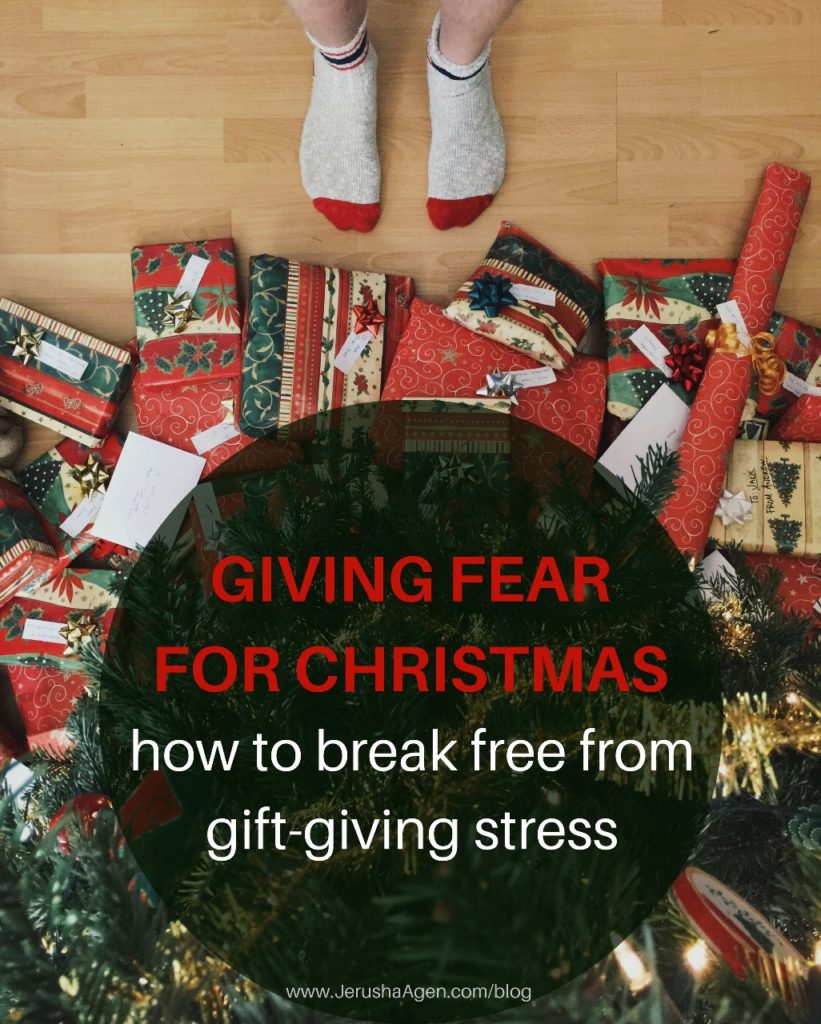 It's Thanksgiving evening as I write this and while I sit in my chair, there are people all over this country mapping out their strategy to win a frightening game called Black Friday. It's been a long time, but I remember standing outside a locked door in the cold, glaring at any shopper who dared to approach the door without acknowledging the proper starting place: the "back of the line."
When the doors finally opened, we moved like cattle into a chute until those in front broke into a run through the store. Pushing, shoving, snatching, yelling – all for what? A good deal on a television? Five things you don't need because the sign said buy four and get one free? Is that frantic beat in your heart the thrill of the deal or something else?
Are you afraid of Christmas?
Don't pretend you don't know what I'm talking about. Even the year I bought everything in July, I still said to myself, "How can it be December? I'm not ready for Christmas!"
Can you honestly say that you're looking forward to Christmas Day?
Christmas Cards
Even sending Christmas cards can make me anxious. Do I have to send paper cards? Will they think I'm cheap if I send e-cards? Do I pick funny or religious? Is it a sin to send out cards with Santa on them, even if he's kneeling in front of a manger?
Then there's the card list. What if I forget someone? If I get a card from someone who wasn't on the list, should I send one back? Will they know I forgot them?
Christmas Gifts
Don't get me started about the gift list. Even if I do my shopping in my pajamas in front of a computer or on my phone, there's some amount of anxiety. I worry about giving that perfect gift, whether it's in:
The Office
Should I get something for everyone in the office or just my area? What about my boss? Is it offensive to give an African villager a goat in her honor?
Family
When my family says "no gifts," do they really mean it? What on earth can I get my mother, who has absolutely everything she could possibly need? Or what about my brother who could buy me three times over?
Children
Christmas is for the children, right? How long should I search for that perfect gift for my grandchildren? Is that three-second smile worth it?
One year when our kids were young, we were struggling financially but still tried to make Christmas special by filling the tree with presents. That morning, they ran to the tree, opened a gift then tossed it aside for the next one. That process was repeated until the tree was empty.
By the end of the day, half the gifts were broken and they were playing with the boxes instead of the toys.
Five-Year Rule
That's when I started applying the five-year rule, selecting toys and games that will still mean something in five years, not like this year's egg-hatching creature. Dolls and action figures stimulate the imagination. Games encourage problem-solving and team-building skills. Good books teach lessons they'll never forget. And every child needs a Bible they can read.
As you stand in that toy store, imagine where that toy will be in five years. You can even apply the Five-Year Rule to adult presents, too.
Still scared of Christmas? Anxious you won't do the right thing?
Examine Yourself
Are you trying to win someone's favor or are you showing your love and appreciation?
Are you choosing gifts to show how much money you spent?
Are you going into debt to buy Christmas?
Will your actions today be Christ-like?
Do crowds of people or traffic cause anxiety?
Defeat the Fear
Consider buying your presents online or mandating a handmade Christmas.
Pray for wisdom in selecting the right gift. (I don't know why I'm always surprised when I find just the right present after I pray.)
Read Matthew 6 to remind you what is important.
Finally, remember that Christmas celebrates the birth of Christ. Don't wrap your presents in fear, anxiety, or anger. Wrap them in joy.
How do you keep calm at Christmas? Do you have any tips or encouraging stories about keeping Christmas? Please share!
---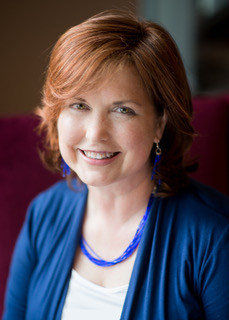 Angela Arndt writes women's fiction with a thread of romance, telling stories of strong, independent women in difficult situations set in small Southern towns. Her biggest hope is that she will encourage others to overcome their "back roads" and find their own joy in the Lord.
She and her husband, Charles, live on a bee farm in the middle of a big wood with their furbabies: Beau, Harley, and Buddy the Wonder Dog.
Read more thoughts from Angela Arndt at her blog, Joy on the Back Roads. She also team-blogs at Seriously Write.
Connect with Angela at her website, on Twitter, and Facebook.
---
I'm giving away one signed print copy of This Shadow to one of you who comments below! (Continental U.S. entries only. Winner to be selected Dec. 11, 2016, and announced Dec. 12, 2016, on this post.)
She's famous for her upbeat outlook. Then the world goes black.
Oriana Sanders is always happy. And why shouldn't she be? She enjoys a close relationship with God and a purpose-filled career teaching troubled kids. She even has the potential for romance in her sister's friend, Nicanor, whose dark good looks and brooding manner make him an intriguing project for Oriana.
Oriana's attempts to reach Nicanor with the joy of the Lord are brought to a halt when a confrontation with her student's drug-dealing brother ends in tragedy. Facing darkness she has never known, can Oriana learn to forgive the unforgivable and find her way through the shadows to the light?