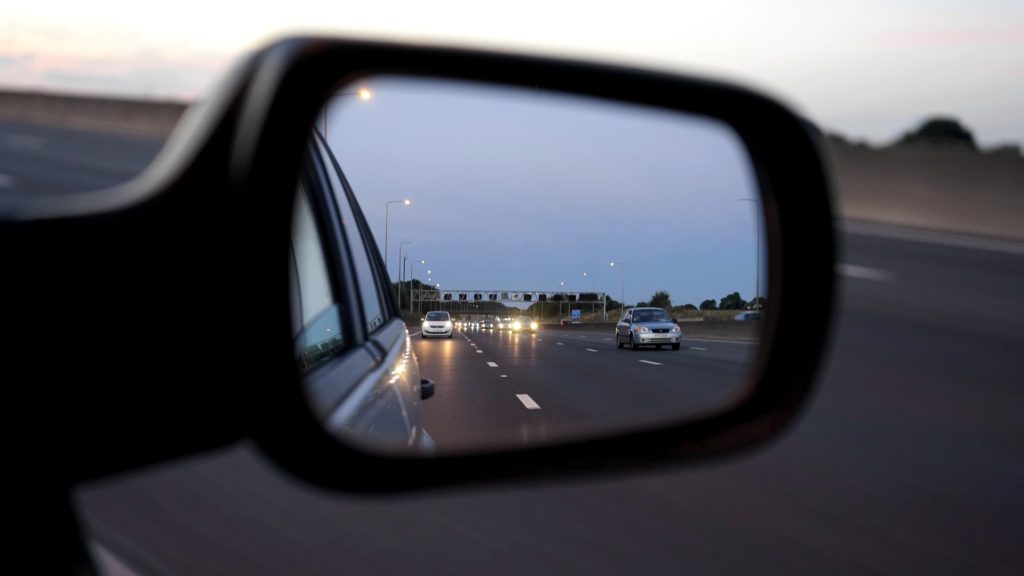 Tension radiated up my arms to the rest of my body. Eyes locked on the road in front of me and grip tight on the steering wheel, I tried to remember to breathe, hoping to relax my wound muscles. The drive to the writer's conference with two friends was supposed to take eleven hours. Instead, it was going to take thirteen.
The time itself wouldn't have been bad. The reasons for the delays were what had tied my stomach into knots. Heavy rain, construction, a wrong turn in Chicago, traffic jams, losing control in standing water on the road, and a near-miss with a tornado accounted for the extended trip time, as well as my heightened stress level.
When we finally arrived at our destination, I was exhausted to say the least. But I was also inspired to face the conference with full confidence and courage. If God could get me through a flood and a tornado (okay, a bit of an exaggeration, but closer to the truth than I'd like), He could easily bring me triumphantly through pitches and networking.
This extra courage for the conference as a result of our harrowing journey was nice, but finding bravery because I was reminded I have greater fears isn't so positive. Our Lord tells us "do not be anxious about anything" (Phil. 4:6a) and "fear not" (Isaiah 41:10a). He doesn't tell us to be brave by remembering that worse things could happen.
If we're going to win the battle against all the fears that plague our daily lives, we have to learn how to fight the fear when we're in those frightening moments. I didn't do so well fighting the fear on my recent road trip. Sure, I didn't have a breakdown and probably even looked calm on the outside. But I held onto fear the whole time I felt in danger, internalizing it so much that I felt its effects long after the drive was over.
In hindsight, I've realized there were several steps I could have, and should have, taken to fight the fear, rather than passively surviving until we were out of the situation.
I'd like to share with you four things I should have done that might help you more effectively face your dangers and worries without fear:
1. Pray
The rest the Philippians passage gives us the key to not being anxious: "but in everything by prayer and supplication with thanksgiving let your requests be made known to God. And the peace of God, which surpasses all understanding, will guard your hearts and your minds in Christ Jesus" (Phi. 4:6b-7).
God's peace is the only kind of peace that will enable you to be without fear even in the face of the worst danger. And we get that peace through praying about the things that are scaring us.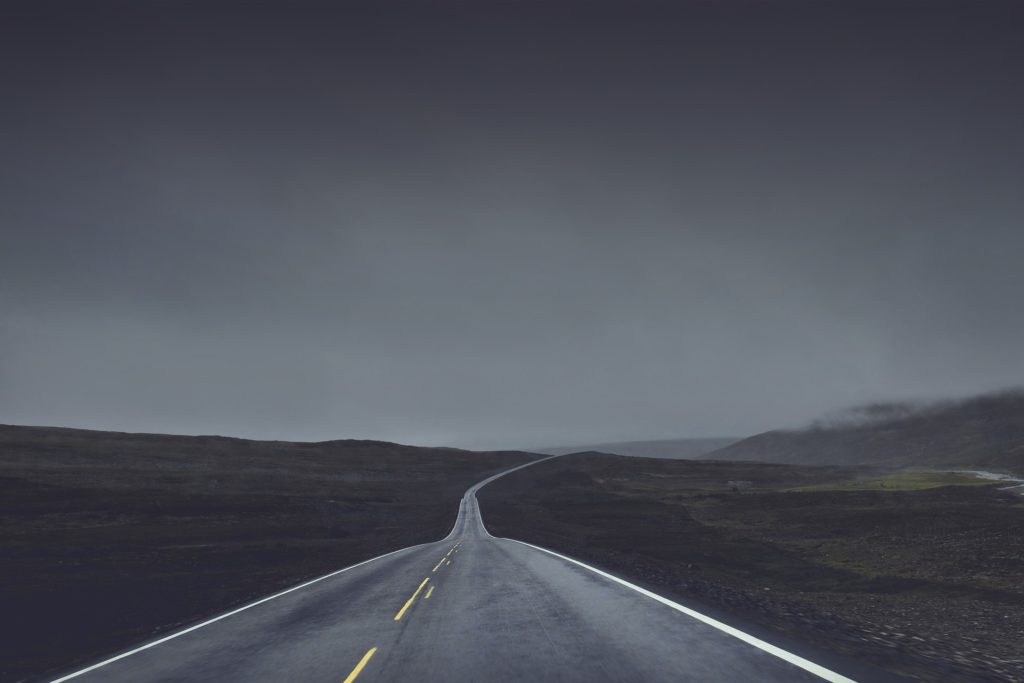 On my road trip with my friends, we prayed at the beginning of our trip for travel mercies and God's blessings, but judging from my stress level, I definitely needed to pray more throughout the trip, truly giving my worries to Him until I felt His peace.
If you're stressed or worried about something, take that fear to God and pray until you gain His peace. If you are diligent to pray, He WILL give you His peace. It's a promise!
2. Fight
Psychologists say that humans have two responses to danger: fight or flight. My response in most circumstances, especially in physical danger, is to flee. In some situations, of course, flight is a smart choice and one that we should make to protect ourselves or others. But if you're like me, you might choose flight over fight far too often.
Fear and danger are so unpleasant that I will do almost anything to avoid them. As a result, I run from and dodge things that God may want me to do for Him, despite the potential dangers. I keep my foot heavy on the accelerator during a frightening drive because I just want to get away from the danger as quickly as I can so I can stop feeling afraid.
But God never tells us to flee danger. Quite the opposite. He tells us to "stand firm" and equips us to do so if we will stop listening to our fear and listen to Christ instead.
Try standing firm instead of fleeing from the fear you're facing…and watch the evil one run!
3. Let Go
I had a flare-up of tendonitis in my wrist for a week after the drive to the conference, thanks to the tension I harbored in my body the duration of the trip. What if I had tried letting go?
Okay, not of the steering wheel, but of the false belief that I was the one in control. That it was my responsibility to chauffer my friends safely to our destination.
Sure, I have a responsibility to be a wise and safe driver, but the results are the Lord's. Ultimately, I couldn't control any part of that trip, other than letting the fear win when I could have called on the Holy Spirit's power to defeat it. The things that did go wrong and the many things that could have gone wrong (or right) were completely out of my control.
And I'm so thankful for that. I'm not all-knowing, all-powerful, perfectly good, and perfectly holy. But God is. Thank the Lord that He is the one in control.
Remind yourself of that truth and cling to it when you're facing fear or danger. Then, let go and watch God work!
4. Have Faith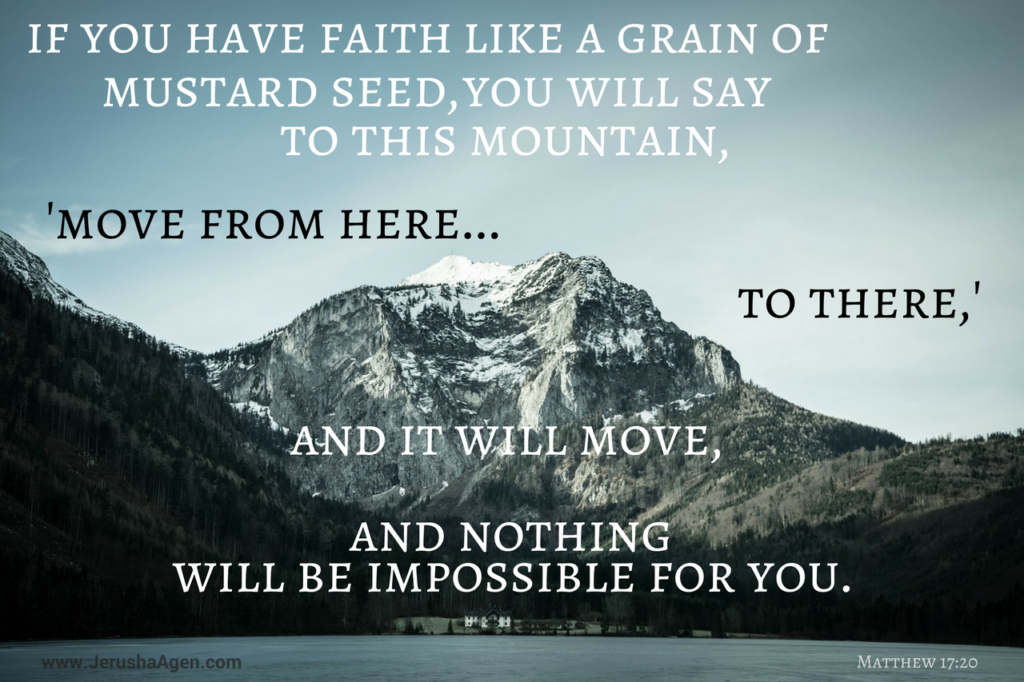 If anyone had asked me while I was driving if I trusted God to bring me safely through or that He had a good plan no matter what happened, I would have answered yes. But from the way I had to remind myself to breathe, I know I wasn't really trusting Him. I had the mental knowledge that He is good, trustworthy, and in control, but I didn't believe it in my heart. If I had, I wouldn't have been hounded by fear for all those hours.
If you're feeling fear, worry, or anxiety about anything today, you aren't fully trusting Jesus either. Just like me on that road trip, you're not using your most effective weapon in the battle against fear.
Jesus promised that if we have faith even as small as the tiny mustard seed, we can tell a mountain to move and it will move.
If I had that kind of faith, I need not have feared a puddle of water on the road or a tornado at my back.
Have faith in Jesus, and you'll fear nothing.
Which of these thoughts resonated with you? What tips have helped you overcome fear in the face of danger? Please share in the comments below so we can learn from each other!