Jerusha: Please join me in welcoming gifted writer of memoir, Christina Hubbard, to our Fear Warrior Blog community! Christina is giving away a copy of her helpful ebook, Five Ways to Love Like You Mean It, to one reader who comments below!
by Christina Hubbard
Another step and I was certain my boot would slide out from under me, flinging my tall frame down the scree-covered hill, and I would plummet to my death. I was sure of it.
I bent over on all fours, like a cat stuck in a tree, nearly 14,000 feet in the clouds. Most cats don't trust a soul, and neither did I, paralyzed, cotton-gloved palms clawing at any rock poking out of the ice.
"I'm going to die."
Acrophobia, my extreme fear of heights, was freezing up body over mind, as it had done at the Royal Gorge, the Eiffel Tower, and the steel, narrow stairs overlooking Yellowstone Falls. I lived with the mantra, "Weakness is so weak." I was determined to power through my irrational phobia by signing up for this women's climbing expedition on a mountain aptly called Quandary.
What I didn't take into consideration were my fancy boots lined with GORE-TEX® failing me. They had carried me across Scottish fields mired with cow dung. Those boots had sturdied my feet step over step of salt-water sprayed basalt columns poking out from the sea on Ireland's Northern coast. Why were they failing me this day?
The day I wanted to prove myself worthy and well-suited to any challenge. This trip was an escape from my own cluelessness about the ongoing harsh realities of my marriage, parenting, friendships, and relationship with Jesus.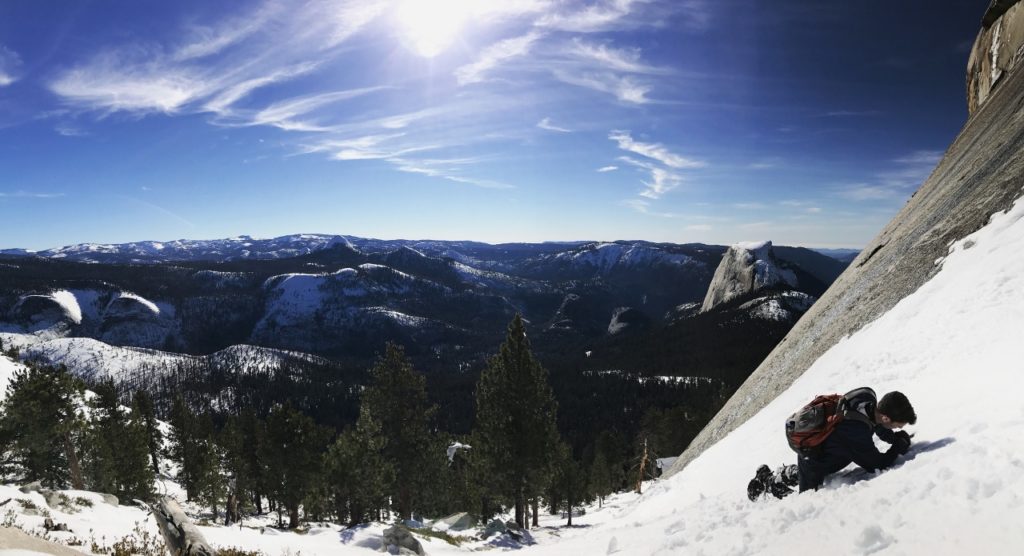 Frankly, I hadn't invited Him up on this mountain with me, or anyone else. A dozen women trailed ahead of me and a few behind, but the higher I climbed, the more my vision tunnelled until all I saw was a fog of fear.
"We need to hurry so we won't get caught in the storm," our leader called down. I was still in frightened feline pose.
"Christina, you can do this," Diana said, a few steps ahead.
"No. I'm going to fall off this mountain if I keep going." My gaze went toward the precipice over my left shoulder and the beautiful emptiness beyond. How could I be so afraid in such an awe-inspiring place? I hated myself for it, but I couldn't do anything to make my limbs move.
"Hey, we're not leaving you here. You are going to do this. And we're not turning around either. Look at me." I searched and found her big brown eyes. "Take my hand."
I reached out, and slipped, but I only slid a foot or two.
"Come on."
Someone pushed me from behind.
I reached again, and grasped her hand.
"One more step." I lurched forward. Another push. Diana pulled.
So this is what trust feels like, I thought. Scary as facing certain death. My headstrong heart didn't want to give up or give in, but what choice did I have? I wanted victory over my fear. Every reach was like admitting I couldn't do this on my own.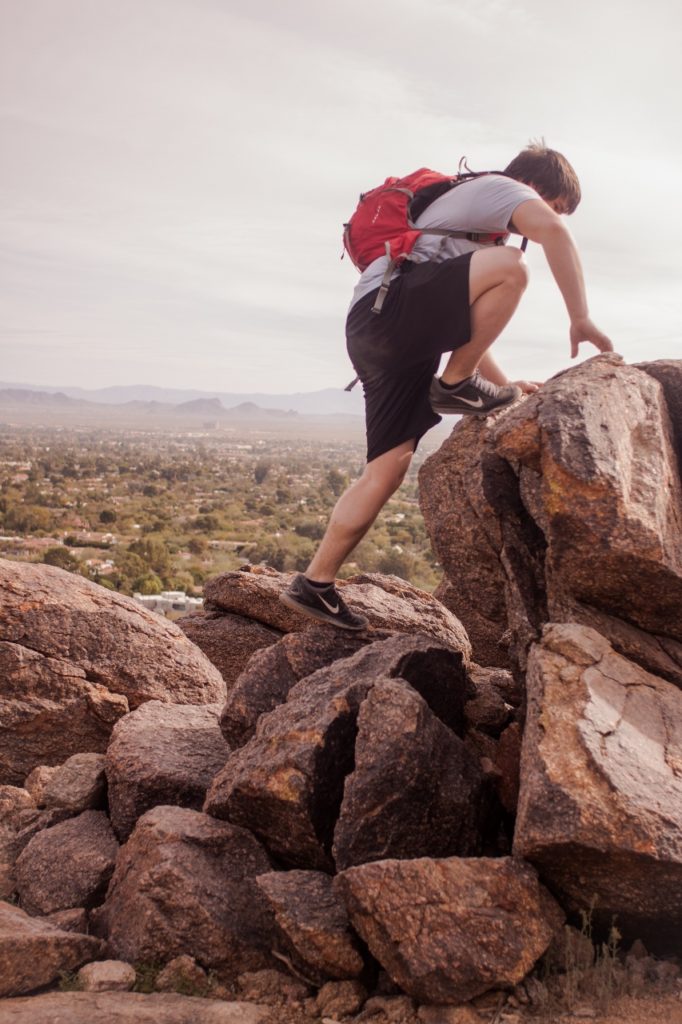 Hand grasping hand. Push after pull. Rock over rock. Sliding back two feet. Progressing one, two, now three. I clambered. They called me out of myself so they could carry me up to glory.
My scarf was wet from my hot breath, face pink, hands cold. My eyes clung to Diana's and then back at Julie's, who was the one pushing my backside.
I don't know how long it took us to summit, but we did. A few snapshots, tears, and high fives. We signed our names on the paper log and stuffed it back in the plastic tube where it rested between rocks on an altar, of sorts. But the storm was coming. We had to go back down right then or probably die.
Going down was worse. Every step was a slide, a potential free fall into facing my worst fears of vulnerability and trust.
"If you slide too far, I'll go over the edge with you," Diana joked.
That's when I knew. She who would gladly die for me. That's the mark of ultimate friendship.
These things I have spoken to you, that my joy may be in you, and that your joy may be full. This is my commandment, that you love one another as I have loved you. Greater love has no one than this, that someone lay down his life for his friends. You are my friends if you do what I command you. John 15:11-14
There was no leaving me behind or alone. All those women came to that peak looking for adventure, but what we received was the gift of falling into a holy interdependence on God and each other. We climbed down TOGETHER, slid down TOGETHER, got sick TOGETHER, cried TOGETHER, fell down and picked each other up TOGETHER. We were the living, loving body of Christ.
These sisters I barely knew at the start of the day and certainly didn't trust past the superficial became my lifelines.
That night I curled up in bed next to someone I really didn't know. I drifted off into countless sleeps that woke me bolt upright in bed as I felt myself falling off cliff after cliff. I couldn't shake the feeling. Ten years later, I still wake from those quandary nightmares in a cold sweat, but that woman who was in the bed is now one of my bestest friends.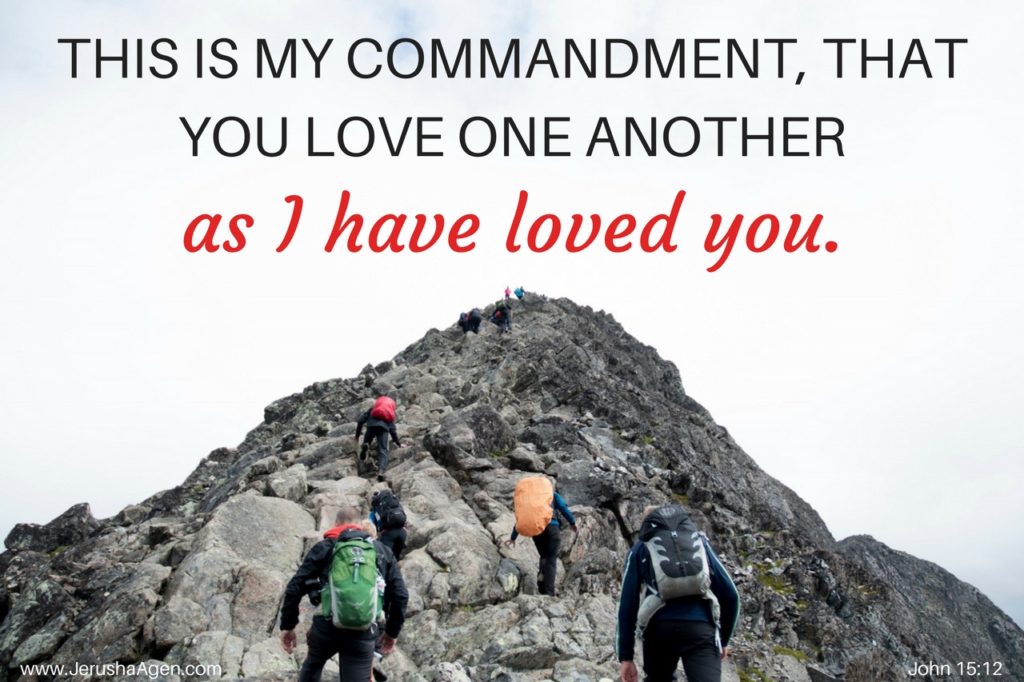 I wish I was not so afraid of the falling into friendship and trust, as I once was, but I am more often than not. I've been rejected and wounded countless times. There have been days I thought I would die from loneliness.
But when I look around now, I see so many women like me, clawing at the rocks, clinging to what they know, fancy boots that have never failed them in their independence and powering through, and my heart fills with compassion.
I find myself calling out, "Hey, I'm not leaving you here. You can do this. And we're not turning around either. Look at me." Those big brown eyes. "Take my hand."
Look up! Do you see? If not, you will soon enough. Hand grasping hand. Push after pull. Rock over rock. Sliding back two feet. Progressing one, two, now three. We clamber. We call each other out of ourselves so Christ can carry us up to glory TOGETHER.
…speaking the truth in love, we are to grow up in every way into him who is the head, into Christ, from whom the whole body, joined and held together by every joint with which it is equipped, when each part is working properly, makes the body grow so that it builds itself up in love. Ephesians 4:15-16
Do you feel alone in the fight against your fears? Or have you experienced a time when you were stronger because of other Christians? This community of the FW Blog is here to be your support in the battle against fear. So please share, and let us strengthen you in Christ Jesus!
---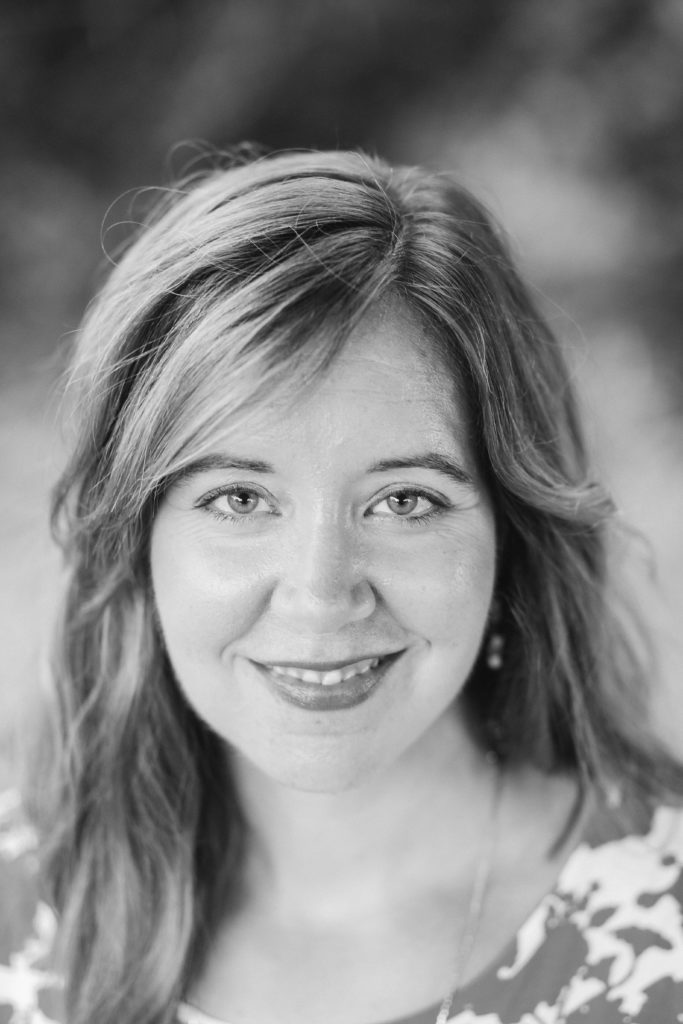 Christina Hubbard is a poet who writes memoir. Her work has appeared at (in)courage and Proverbs 31, and she recently hosted #write31days of Five Minute Free Writes.
A wife and mom to two squirrelly kids, Christina dreams big and believes words can change the world. She climbs through fear for the sake of the view, and so her kids won't call her a scaredy cat.
Find her at CreativeandFree.com and connect with her on Twitter, Facebook, and Instagram.
---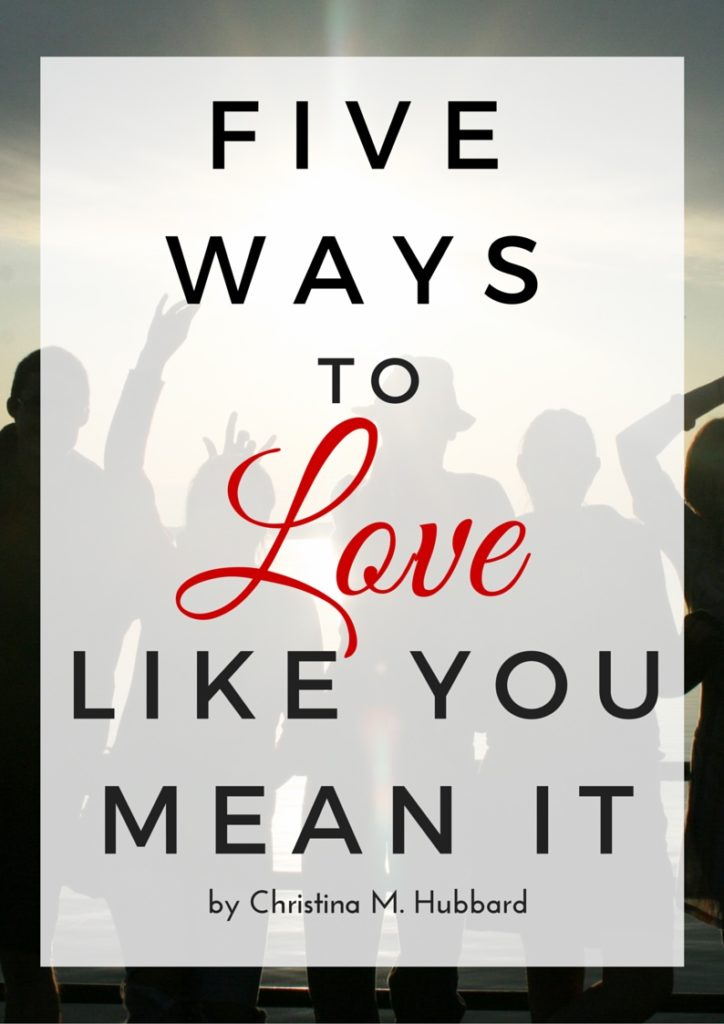 Christina is giving away one free copy of this relationship-changing ebook! To enter the drawing, leave a comment below!
Five Ways to Love Like You Mean It
To love like we mean it is to put action to the words we say. Despite a culture that promotes putting ourselves first, God calls us to pour out our lives for others. The most meaningful love requires intention, effort, and sacrifice.
Both memoir and practical living, this short book challenges the most well-meaning among us to love differently and push straight into an often uncomfortable, yet transformed life. It's a choice to change the way things are by forging a path into the way things can be.
Five Ways To Love Like You Mean It is the story of a woman struggling to love her tribe better. Christina Hubbard offers practical ways to give self-grace, embrace limits, make moments count, laugh more often, and serve better. Find courage to come to terms with imperfection and let God lead you to a personable, doable kind of love that can change the world and all of us willing to stay in the fight.