Jerusha: I'm thrilled to introduce you to my dear friend, Katie Sanders! Katie writes creative nonfiction and inspiring accounts of Christian heroes. Katie is already an active member of our Fear Warrior community, so please join me in giving her a big welcome as a guest writer!
By Katie A. Sanders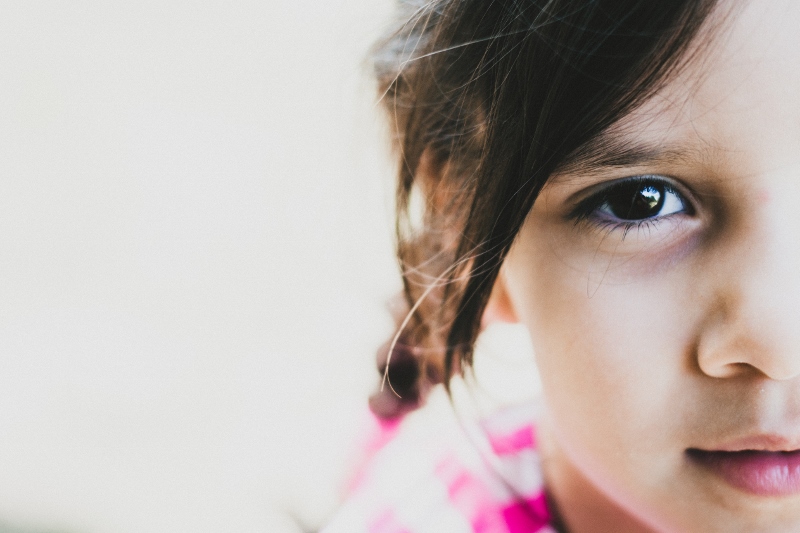 I was only five, but I'll never forget that September morning.
My two older sisters and I were in the living room. A brisk breeze, accompanied by the rhythmic sounds of street traffic, poured in through the open windows. Beth was curled up in the easy chair, wearing her orthodontic headgear and studying a book. Rachel sat on the floor and rocked her baby doll.
Meanwhile, with hands behind my back, I stood—or squirmed, rather—beside our piano. Mom had promised to clip the hair back from my face, but she had several other tasks to complete first.
A few minutes later, Mom came toward me. She wore her aqua bathrobe with lustrous white buttons that reminded me of menthol cough drops. "I'll fix your—"
The ringing of the telephone interrupted her.
"Wait just a minute, sweetie." Mom walked to the hallway entrance where the phone hung on the wall, and looked at the caller ID.
"Oh, it's Dad." She glanced at us with a broad smile, then picked up the phone. "Hi, there."
Mom's smile vanished.
Something was wrong.
"What? When did it happen?" Her voice sounded panicky. Mom stepped around the corner of the hallway, her brow furrowed, and switched on the television. Newscasters were talking and playing footage.
"Yes, yes, it's on right now," Mom told Dad.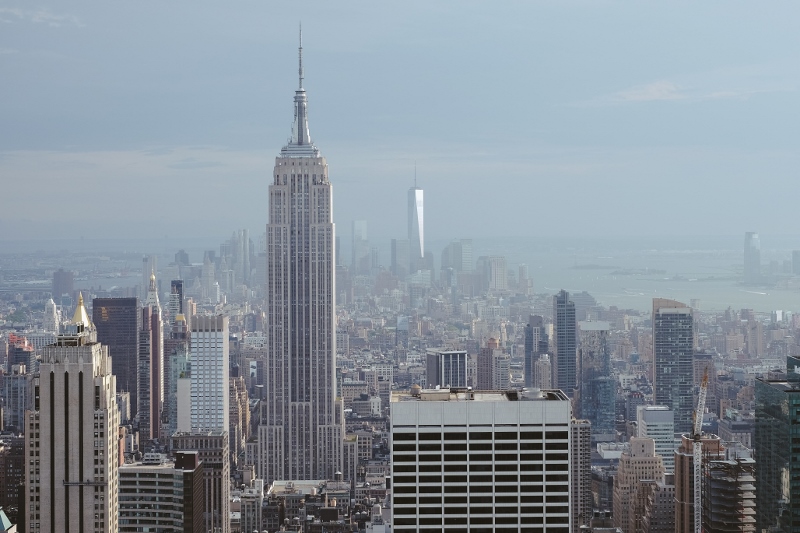 I stared at the TV. My mouth dropped open, and my eyes widened. Frozen to the spot, I lost any power to look away from the two skyscrapers shown on the screen.
Mushrooming from one of them were ugly billows of black smoke. I'd seen smoke before, but never so much at one fire.
A plane appeared out of nowhere—heading straight for the second skyscraper.
It's going to hit the building.
I sucked in my breath.
The plane plunged into the second tower. A bright light flashed, followed by an explosion of fire.
It was like hideous fireworks: flaming sparks and debris showered downward from the massive fireball. The flames rolled upward, vanishing under the churning smoke near the top of the building.
Dad must be calling Mom from that skyscraper, telling her he was trapped. My stomach lurched. Not Daddy. Not my daddy. I needed him. I would snuggle up in his lap and listen to him read to me. Sometimes, he'd even crawl on all fours around our living room, while I would ride on his back. And Daddy would often sit on the carpet to let me brush his hair for a long time.
What if he was never coming home again?
When Mom hung up, I turned expectant eyes to her drawn face. Before I could open my mouth to voice my urgent question, Beth stepped forward, wide‑eyed. "Mom, why did two planes crash into those buildings? Was it an accident?"
"Terrorists." Mom rubbed her forehead. "They hijacked the planes and flew them into the Twin Towers—on purpose. Dad is so upset; he was even crying."
Rachel's fingers clutched her doll more tightly. "What are 'terrorists,' Mommy?"
"And what does 'hijack' mean?" Beth asked.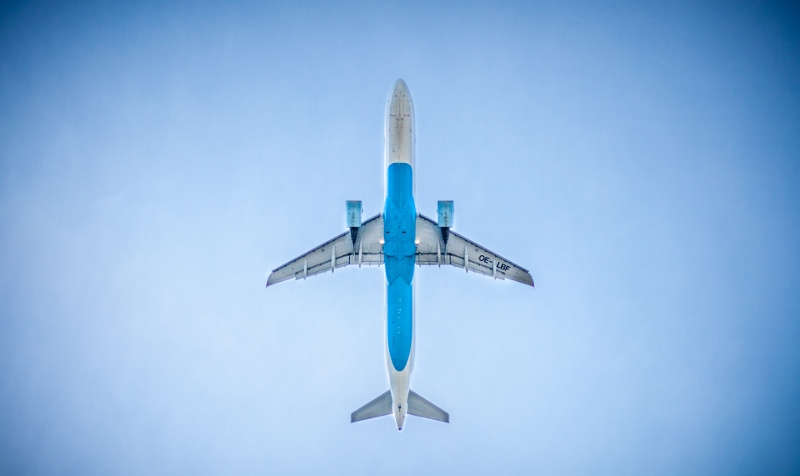 Mom sighed. "I'm sorry, girls. You shouldn't even have to hear this stuff at your age." For a few moments, she watched the screen and shook her head. Then she looked back at us. "Terrorists are bad people who want to kill lots of other people."
"And 'hijacking'?" Beth repeated.
"In this case, it's taking over an airplane in flight."
Everyone else's questions were being answered except mine. I forced myself to speak now, but my voice quavered so badly I barely got the words out.
"M‑Mommy."
Mom turned from my sisters to me. "Yes, Katie?"
"Is—Is Daddy okay?"
Immediately, Mom's face wrinkled. "He's fine. Why do you ask?"
Although my heart still thudded, the crushing weight on my stomach began to ease. "Doesn't Daddy work in those skyscrapers?"
"Oh, no, honey." Mom's voice turned reassuring. "The Twin Towers are far away in another state called New York. No, Dad's all right, Katie."
As the remnants of my fear dispersed, I heaved a deep sigh.
While my sisters and I continued watching TV, Mom left the room for several minutes. Finally, the footage of the burning towers overwhelmed my sensitive mind. I began to cry quietly.
Knuckling my eyes, I walked into our bedroom. I stood on tiptoe, opened a dresser drawer, and fumbled inside for the barrettes Mom would have put in my hair. My actions tried to restore a sense of order to my world, but I still felt absolutely lost. I had just learned, for the first time in my young life, how depraved man could be. As this realization washed over me, a terror I had never experienced threatened to drown m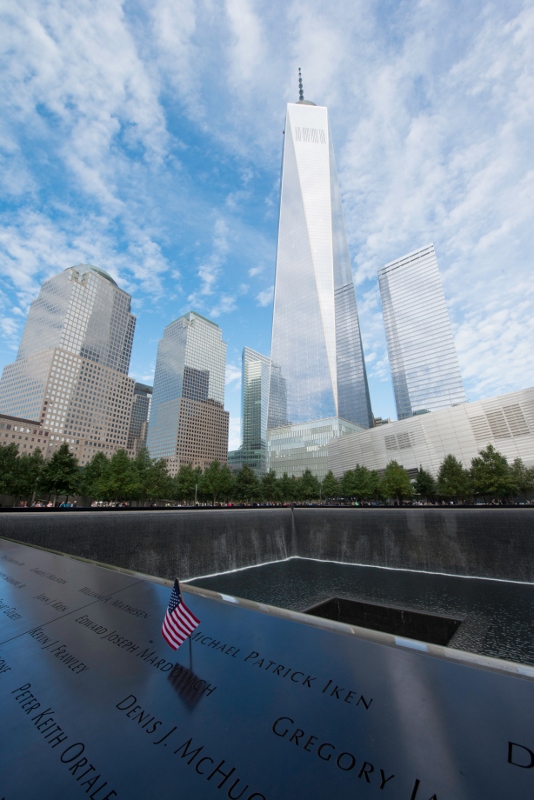 e.
A phone call, a turn of the radio dial, or a flip of the TV switch. All these can bring news of horror—horrors such as jihadists killing and injuring masses of people. Dictatorial governments starving their own subjects. Men abducting girls to be sold into sexual slavery. Deranged people going on stabbing or shooting sprees. Abortionists dismembering children in the womb, then selling the babies' body parts for profit.
And the list goes on, and on, and on.
Through the smoke of fear threatening to obscure my vision, I glimpse twin towers of God-given assurance. The first one answers my angry cry: "Why does God allow such evil?"
When I ask this question, I am subconsciously believing one of Satan's favorite lies: "God is unrighteous and untrustworthy. He doesn't really know what's best."
Extreme wickedness surrounds me because I live in a fallen world.  But God is in complete control of man's atrocities, deciding which ones to allow for the working of His perfect will.
Scripture tells us God abhors sin with a just and holy wrath. He does not in any way create evil or tempt people to sin. The sinner is always fully responsible for his own wrongdoing; however, humanity (like Satan) requires God's divine permission to do evil.
For instance, remember the Biblical story of Joseph, whose jealous brothers were plotting to kill him. They switched their minds when slave traders passed by on the way to Egypt. God allowed Joseph to be sold into slavery—the first in a chain of painful and traumatic events—yet He preserved Joseph's life.
What is God's purpose in allowing and restraining sin? My pastor once said God is "arranging and overruling everything to accomplish His triumphs, foiling the plans of evil and directing them for good." How ironic! While evildoers plot, God crafts His masterpiece, efficiently weaving their abominations into His epic script. The Great Author uses even the wicked to fulfill His sublime purposes—despite and against their own sinful intentions.
The reason for Joseph's suffering eventually became clear. In a grand reversal, he rose to second-in-command to Pharaoh. Joseph invented a wise plan to survive seven years of famine, which consumed Egypt and adjacent lands. When his brothers came to Egypt, seeking food, he reconciled with them.
As for you, you meant evil against me, but God meant it for good, to bring it about that many people should be kept alive, as they are today. – Genesis 50:20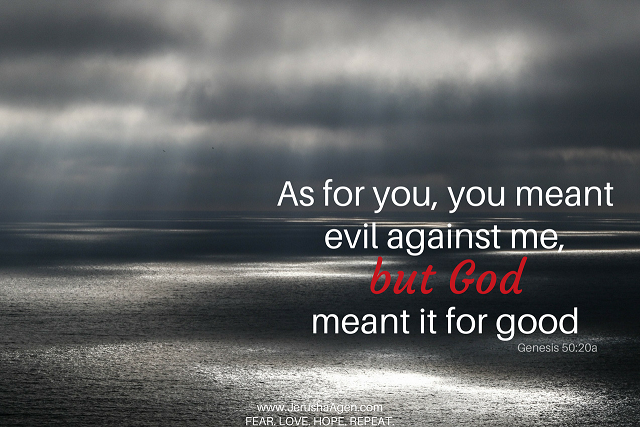 Although I won't necessarily understand His actions in this life, God wants me to trust in His goodness and sovereignty. He is God, and I am not. How can my finite mind grasp the infinite thoughts of an eternal God?
Yes, the headlines still turn my stomach. They still break my heart. But the second tower of assurance comforts me: God will not allow evil to have the final victory. Psalm 37 has comforted me many times regarding sin's ultimate destruction.
The wicked plots against the righteous
    and gnashes his teeth at him,
but the Lord laughs at the wicked,
    for he sees that his day is coming. – Psalm 37:12-13
We cower at the wicked in fear and despair. Yet God sees them as they truly are: weak creatures whose fleeting lives of sin will only end in condemnation. As God's Day of Judgment unfolds, He will halt sin forever and make evildoers answer for their transgressions.
Meanwhile, I will rest in knowing God cradles me—His beloved—in the palm of His hand. No matter what happens in this life, He will never let me go.  His all-sufficient grace upholds me in the midst of the chaos.
Revelation 21:4 adds the following assurance:
He will wipe away every tear from their eyes, and death shall be no more, neither shall there be mourning, nor crying, nor pain anymore, for the former things have passed away.
Imagine—a perfect existence free of fear, evil, and suffering. And not just for a few days or months.
For eternity.
What have you learned from your experience on 9/11 or from any other sin-related tragedy? Please share!
---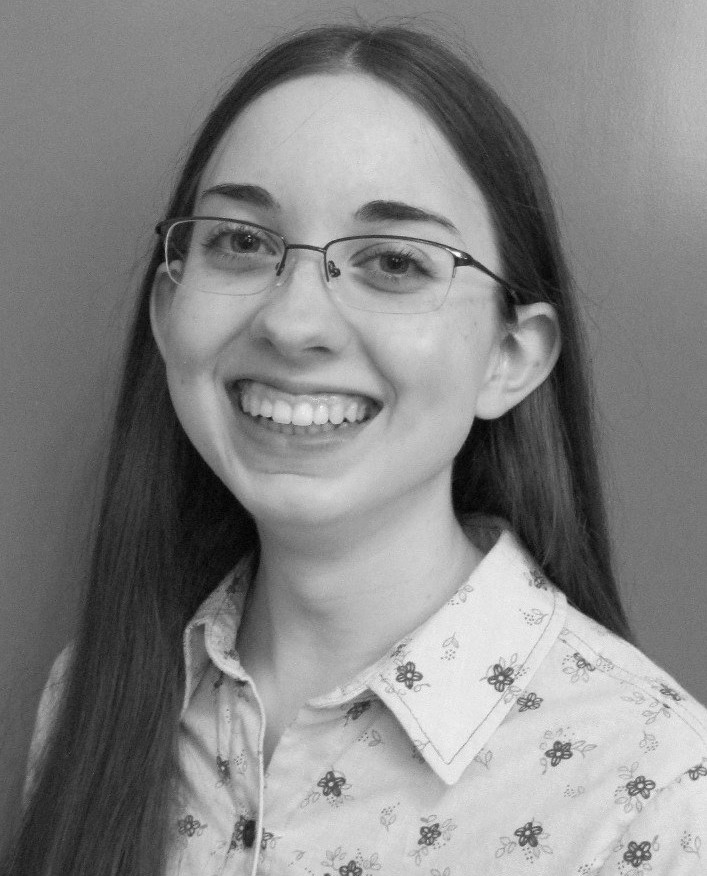 Katie A. Sanders wrote her first story at age ten and instantly discovered the thrill of putting words on paper. Nine years later, her passion for writing culminated in her decision to become a professional author.
Katie loves to tell the true stories of Christian heroes to inspire, encourage, and challenge believers. Currently, she's co-authoring a book that reveals some surprising truths about short-term missions.
In her free time, Katie devours books on missionaries, draws portraits, photographs Wisconsin nature, and hangs out with her two older sisters.
Connect with Katie on Facebook, where she shares posts about Christian heroes, inspiration, and humor.