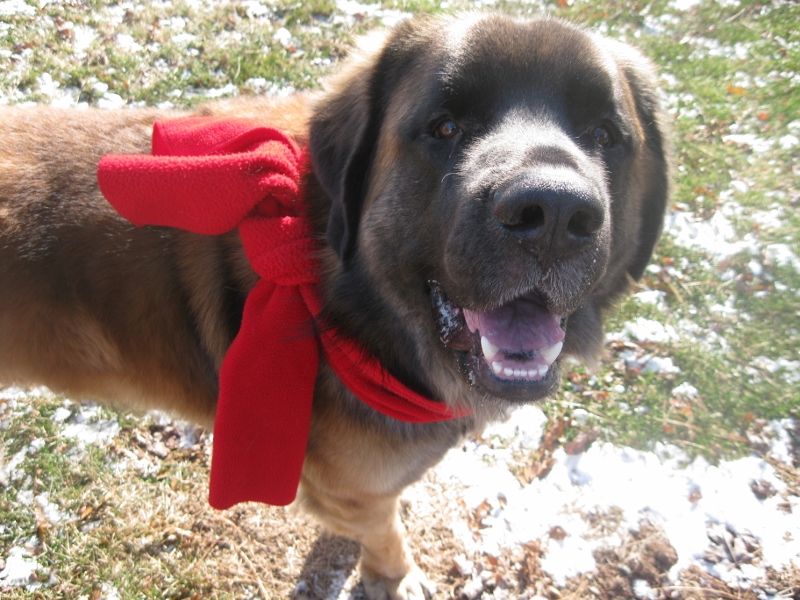 He wasn't supposed to be here today. The doctors told us our dog, our beautiful, gentle giant had only three months to live.
When we received this diagnosis for our beloved dog this summer, we were devastated. I shared my heart and pain with you in a post here, in which I also shared the overwhelming fears this diagnosis wrought in my soul.
We were told the end would come swiftly, bringing debilitating pain to the boy I've given the Furry Fear Warrior name, Lancelot. That pain would cause us to have to put him down, we were informed. If the pain didn't get to him first, the cancer in his body would eventually spread, but that was the unlikely secondary outcome.
But God had a different plan. Three months would have been October, even September depending on what date one starts the deathly count.
Yet, Lancelot is still here. He saw his sixth birthday in November and now, miracle of miracles, he is with us for Christmas.
Not only do we get to spend Christmas with our precious boy, but we get to see him play and enjoy life as never before. As unbelievable as it seems, he acts as healthy as any young dog in his prime. He appears pain-free as he romps with our one-year-old puppy, sprints through the snow he loves, and even plays with toys he had given up years ago.
God answered my desperate pleas for more time with a resounding "Yes," and an added, "I will give you time in abundance and joy."
This gracious, priceless gift, is the greatest gift I could ever want or hope for this Christmas.
So I should be perfectly happy, right? I should be floating high on the clouds, singing songs of praise all the day long and savoring every blissful moment.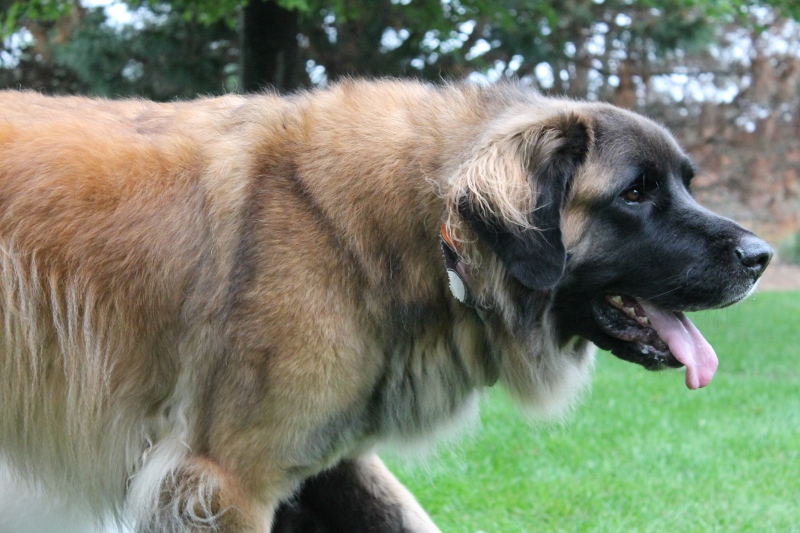 But darkness creeps in. It clutches at me at the edge of every thankful thought, in the wake of every smile at Lancelot's healthy antics, in the shadow of every moment of joy.
It's fear.
You see, I'm waiting for the other shoe to drop. We were told his life would be brief. We were told his end would be swift and painful. My heart told me it would break.
So the darkness of that moment on the horizon is what my gaze is so often drawn to, away from the light of this joyous moment, of this incredible gift.
How often this has been my story. Has it been yours? Has God given you a gift, but you're so overwhelmed by worry and dread of the day you'll lose it that you never enjoy the gift as fully as He intended?
I don't want to waste this amazing gift I've been given this Christmas. Even more, I don't want to waste the ultimate gift God gave us at the very first Christmas. He gave us Jesus, God born as man, who grew to live the sinless life we couldn't live and to pay the penalty for our sins that we couldn't pay.
Jesus is God's Son. But not fearing the pain of loss and grief, God gave Him up for us, gave Him to us as a precious baby, gave Him to us as a living sacrifice for our sins.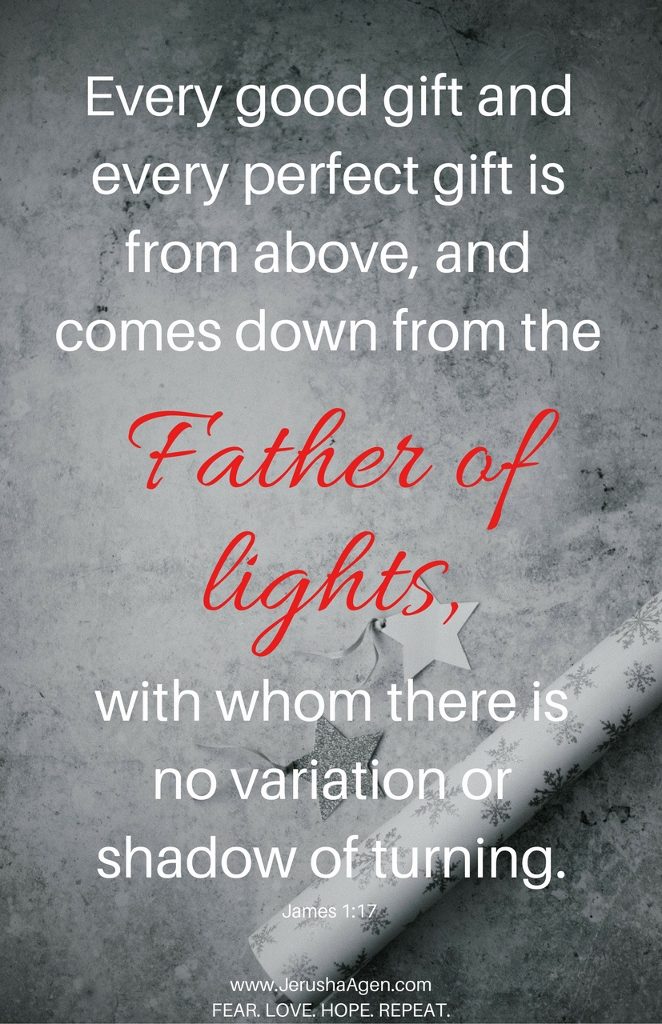 Christmas is just the beginning of the story. When Baby Jesus grew and was eventually nailed to a cross, He hung there for me and for each and every one of His lost children. This is the greatest gift of all eternity.
And, unlike the other gifts that Satan loves to destroy by surrounding them with fear, this gift banishes fear once and for all. If you repent of your sins, if you confess that you believe in and love Jesus Christ, if you claim His sacrificial death as payment for your sins, and ask Jesus into your soul to be Lord of your life, then you will receive the ultimate, fear-free gift.
Sure, like many of us Christians, you might still battle fear in this earthly life, just as you will continue to fight against other sins. But the victory is already won. All you have to do is trust in Jesus's work on the cross and the victory over fear and death that He won for us.
So I don't have to fear that darkness on the horizon for myself and Lancelot. For if I lift my eyes higher, I see the Light that waits for me in the future. And I feel the warm Light of joy and peace that is in this moment—this gift of beautiful, happy life with my beloved Lancelot.
"But God." I love that phrase. It is joy to the world.
Our God is the Giver of good gifts. He is goodness and light. In Him there is no shadow of turning. There is only peace, joy, and love. There is only holiness, mercy, and grace.
Now to him who is able to do far more abundantly than all that we ask or think, according to the power at work within us, to him be glory in the church and in Christ Jesus throughout all generations, forever and ever. Amen. – Ephesians 3:20-21
May you have a very merry Christmas, savoring His great gifts.
Has God given you a great gift? Do you struggle to receive good without fearing what comes next? Please share!