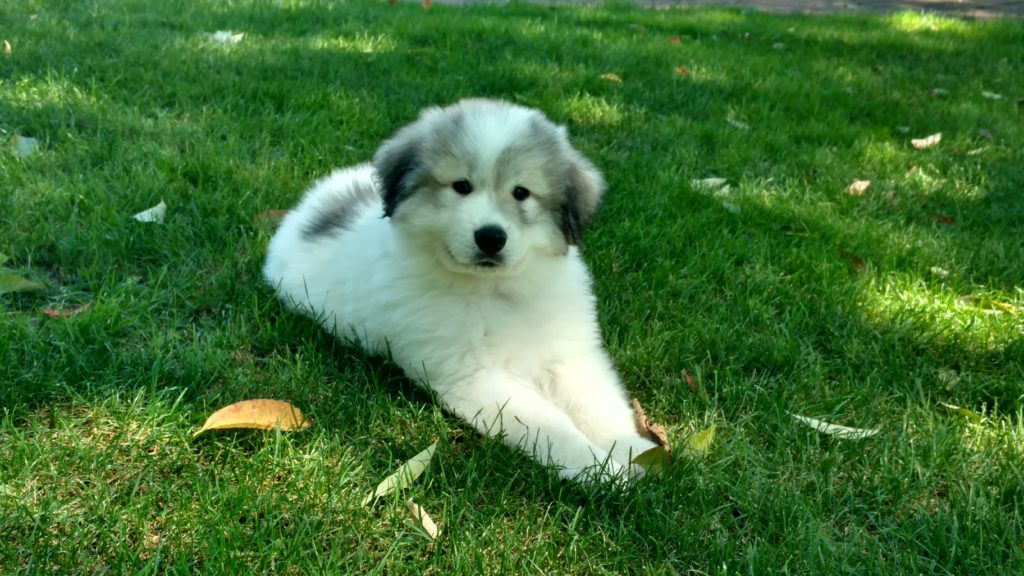 Here's the reason I'm late with my blog post this week. That adorable, marshmallow of a puppy in the picture is the latest addition to our family and the cutest excuse for tardiness that I've ever had.
Unbelievably cute, alternately cuddly and mischievous, he has us and everyone he meets wrapped around his oversized paws within seconds. I love animals, and my own quickly work their way deep into my heart.
Right where seeds of worry seem to best flourish and grow.
Soon after bringing our puppy home, the first leaves of worry already pushed above the surface. Our two older dogs didn't get along with the puppy (one doesn't like puppies and the other was afraid of him), so I started to worry about the poor fluffy pup feeling lonely because of not having any playmates.
As our dogs adjusted (well, the jury's still out on the grumpy dog), new worries had grown tall to take the place of the first one.
What if I miss taking him out before he has an accident? Will he take forever to be housetrained?
Worse concerns grew rapidly like weeds, the tallest among them the fear that I will accidentally cause him to become afraid of everything like our four-year-old dog.
I tried so hard to correctly socialize and train that dog, but it all seemed for naught when he became terrified of people and many other things. I watched his friendliness and happiness fade away, and I don't want to watch that happen to another dog.
After what happened with him, my temptation is to keep our new little wriggling ball of fur home, where he can stay safe and happy. But socializing puppies is essential, as is taking them to new places and letting them experience new things.
The trouble is, I can't always predict every frightening instance or danger, especially if I take my puppy away from home. The fact is, I can't even prevent fearful experiences if I keep my pup at home. Instead, if I don't expose him to people and experiences, I'll practically guarantee that he'll become exactly what I don't want—a fearful dog.
Those of you who have children, grandchildren, nieces or nephews, or are teachers or mentors likely understand what I'm talking about. That worry for your charges, the weight of responsibility that you carry, hoping you don't make a crucial mistake that ruins their lives or puts them in danger.
Did you notice how I changed from calling this "worry" to identifying what it really is? It's fear. We're afraid of the worst that could happen. We're afraid we'll fail. We're afraid the ones in our care will get hurt.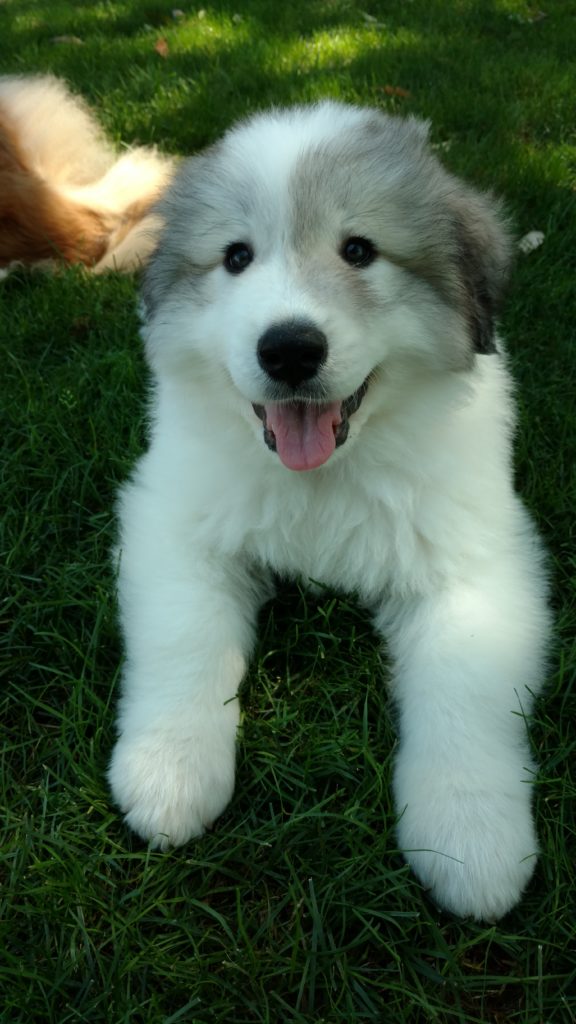 But the truth is that we're not the ones in control. Yes, we have a great responsibility when we're caretakers of others, instructors, or in authority. We are to do our best to prayerfully seek God's wisdom with the responsibility He's given us. To ask Him for the patience, love, and endurance we need to fulfill the task He's given us.
The results, however, are completely in God's hands. And that is a marvelous thing.
As the Creator and Sustainer of the universe and all of life, He's in a much better position to control the fate of our little ones than we are. Jesus said, "Are not two sparrows sold for a penny? And not one of them will fall to the ground apart from your Father" (Matthew 10:29).
God has a plan for all of His creation, humans and animals. So I can set aside my fears and trust that whatever happens with my puppy, God is in control and is working out His perfect plan.
He loves my puppy more than I could and He loves me and you more than we could ever dream. Bring your worries for the loved ones in your life to Jesus. He loves them and nothing will happen apart from His will.
That truth leaves us free to thank Him for the blessing of having these young ones in our care, and to focus on doing our best to complete this vital work He's entrusted to us. We can do so worry free, because we know it's not really us doing the work. It's Christ and His power in us.
No worries. He WILL finish our work with perfection.
Are you carrying the burden of worry for someone in your life? What's helped you overcome worry about your children or other little ones? Please share in the comments below!