In honor of my family member's birthday today, I'm going to give away a print copy of Mike Nappa's The Raven to one of you who comments below! So read on and don't forget to join the conversation!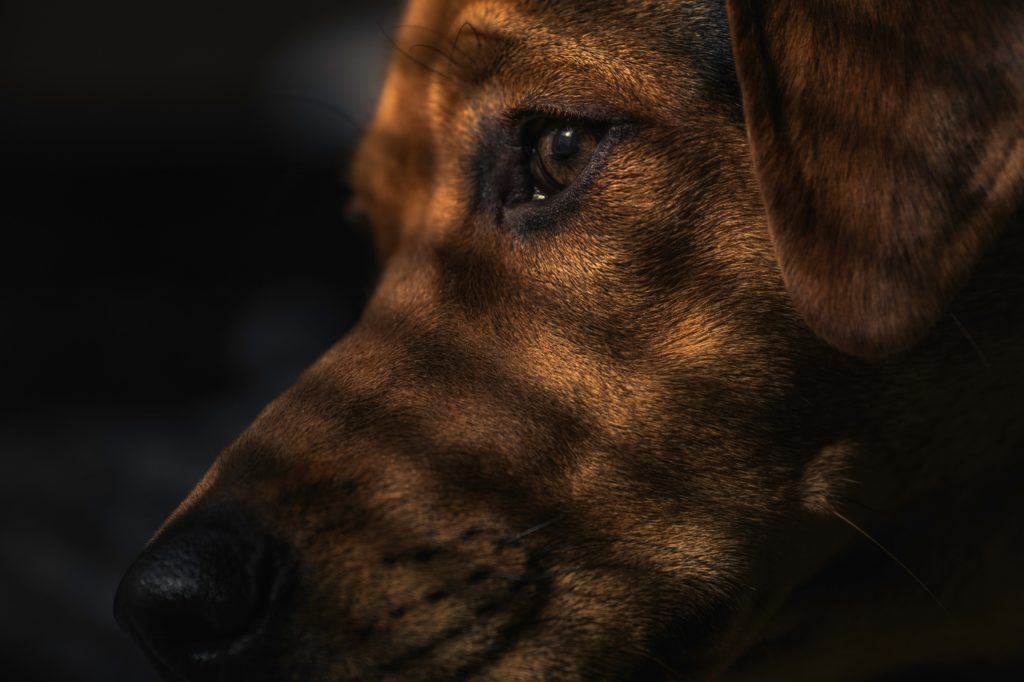 He cowered in the corner and stared at me with fear in his eyes, refusing to budge. My scared dog (whom you've met on the FW Blog before) had to be taken to an animal referral center for a recurring health problem we thought might be orthopedic.
As soon as we reached the entrance, he clearly remembered the last time he'd been there. That time, he'd been suffering severe pain in his shoulders and had to undergo x-rays for a diagnosis. He had been so afraid that he refused to let the staff escort him into the back area until he was sedated.
But this visit, he only had residual discomfort left from another bout of the same soreness in the shoulders. He wasn't in severe pain and I wasn't going to leave him for x-rays or an examination alone. All I wanted to do was get him on his feet to walk in the hallway, so the orthopedic veterinarian could observe his movement.
My scared dog wouldn't have any part of it. He clung to the bench in the exam room as if it were a life preserver in a stormy sea. His eyes became vacant as he mentally retreated to what behaviorists call his "happy place"—a protective mechanism God gave him to prevent total mental and emotional collapse in times of overwhelming fright.
He didn't know that nothing bad was going to happen to him if he trusted me. I didn't have any way to convincingly communicate that I would protect him, that I'd keep him safe, that I had only good in store for him. The only prospect he knew might await him was a frightening repeat of pain and emotional trauma.
He had no hope to help him overcome his fear.
My dog's behavior in this situation may seem like an overreaction and downright ridiculous. After all, he wasn't in any real danger. He should have known I could be trusted to have his best interests in mind, no matter what I had to put him through to reach a happier, healthier end.
But we're guilty of the same thing, aren't we? We have a much greater reason than my dog to never fear in any situation. We have hope.
Unlike my dog, we have a reason for hope communicated clearly to us through the Bible, God's letter to His chosen children. He promises in Jeremiah 29:11, "For I know the plans I have for you, declares the Lord, plans for welfare and not for evil, to give you a future and a hope."
We know that God will keep this promise because He "guaranteed it with an oath, so that by two unchangeable things, in which it is impossible for God to lie, we who have fled for refuge might have strong encouragement to hold fast to the hope set before us. We have this as a sure and steadfast anchor of the soul, a hope that enters into the inner place behind the curtain, where Jesus has gone as a forerunner on our behalf, having become a high priest forever after the order of Melchizedek." (Hebrews 6:17b-20).
My dog has good reason to doubt me. I can't preserve him from every evil, I can't guarantee him life, joy, and peace. I'm not the one in control of my dog's circumstances—God is.
We have no reason to doubt Him. The Creator and Sustainer of all things, in this age and for all eternity, gives us another astounding promise:
Blessed is the man who remains steadfast under trial, for when he has stood the test he will receive the crown of life, which God has promised to those who love him. James 1:12
When you are going through your worst moments in life, when nothing but evil assaults you, or when milder fear like anxiety and stress are your constant companions, remember your reasons for hope.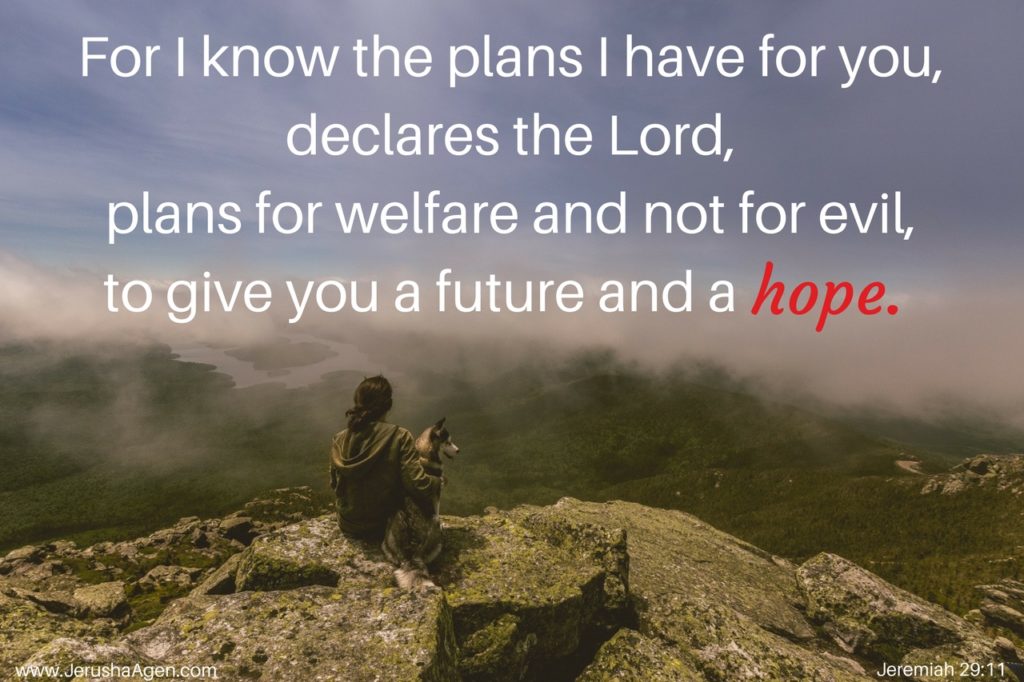 This hope is not a pie-in-the-sky dream that may never come to pass, an unrealistic fairytale that you believe in anyway. No, through faith, we have "the assurance of things hoped for, the conviction of things not seen" (Hebrews 11:1, emphasis mine).
In contrast to my poor fearful dog, we can stop being afraid by instead holding fast "the confession of our hope without wavering, for he who promised is faithful" (Hebrews 10:23), and fully able to deliver on every glorious promise He has given His children.
We have sure and certain hope in the promise of forgiveness, salvation, peace, and everlasting joy.
So go on. Let hope pull you up out of that corner where you've been cowering. Let hope make you stand firm with great courage as you put one foot in front of the other and press on toward the glorious prize that God has promised you.
Don't worry, God will get you there. He promised.
Do you have a fear you can now beat with hope? Have you experienced a time when your fear disappeared because of hope? Please share!
---
I'm giving away a free print copy of The Raven to one Fear Warrior Blog reader who comments below! (Winner will be randomly chosen April 17; continental U.S. residents only)
As part of his regular street performance, a deception specialist who goes by the name The Raven picks his audience's pockets while they watch. It's harmless fun–until he decides to keep the spare wallet a city councilman doesn't seem to miss, hoping for a few extra bucks.
When he finds not money but compromising photos of the councilman and his "personal assistants," The Raven hatches a plan to blackmail the man. However, he quickly finds himself in over his head with the Ukrainian Mafia and mired in a life-threatening plot code-named, "Nevermore."
Private investigators Trudi Coffey and Samuel Hill must scramble to sort out the clues–and their complicated feelings for each other–to rescue The Raven and save hundreds of lives from a wildcard bent on revenge.