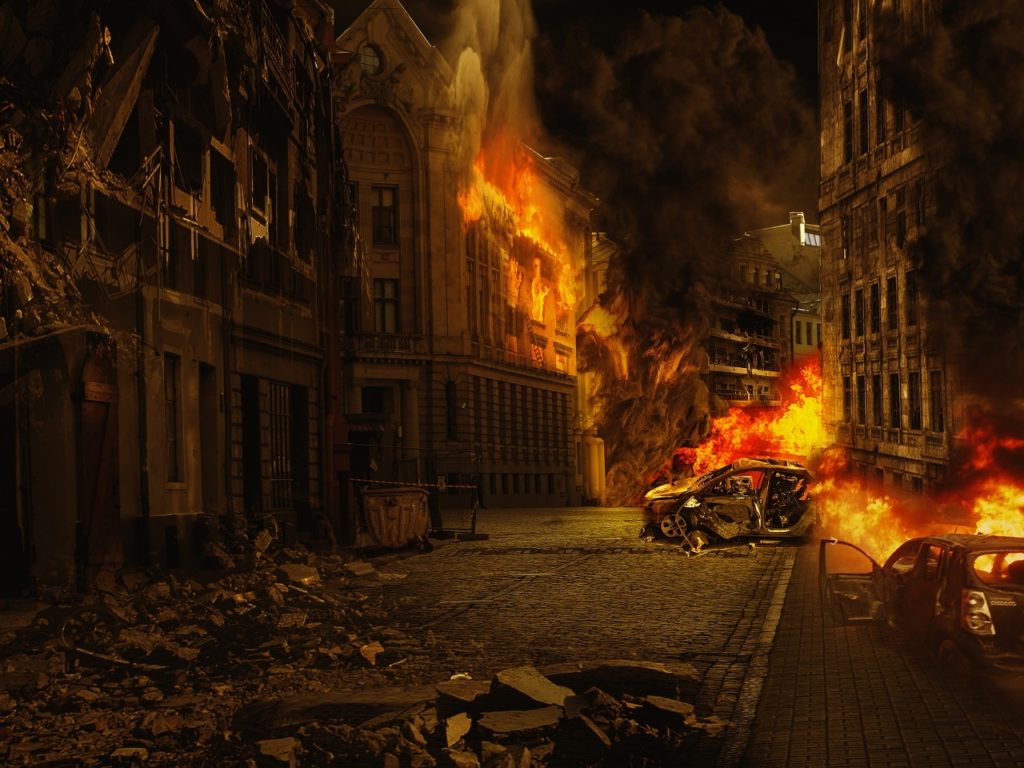 Terror wracks the city. Cars fly through the air, windows of buildings shatter, skyscrapers tumble, streets are smashed to rubble.
People scream. They run for their lives, darting into buildings that offer them little shelter, cowering as they wait for death.
The supervillain has come. Fear is his greatest weapon.
You know this moment in the superhero movies. Some huge, violent creature or a human who's been driven mad by a dangerous superpower goes on a rampage of destruction through the heart of a city. Citizens scatter in terror, trying to survive the carnage.
Until the superhero shows up.
He or she lands in the middle of the fray. Maybe shouts to call the villain's attention, answering the taunts the bad guy launches.
If you're like me, this is where you get goosebumps, watching as the hero stands alone, staring down the evil without an ounce of fear.
Then the climax we've been waiting for. The hero marches toward the villain, stretches arms either up or down at his sides (depending on which the cinematographer thinks looks the coolest), and unleashes his superpower.
The first launch of the superpower of choice usually isn't enough to defeat the evil, but the hero remains undaunted. He simply switches to employing another power or problem-solves a more clever way to utilize his superpowers to defeat the villain.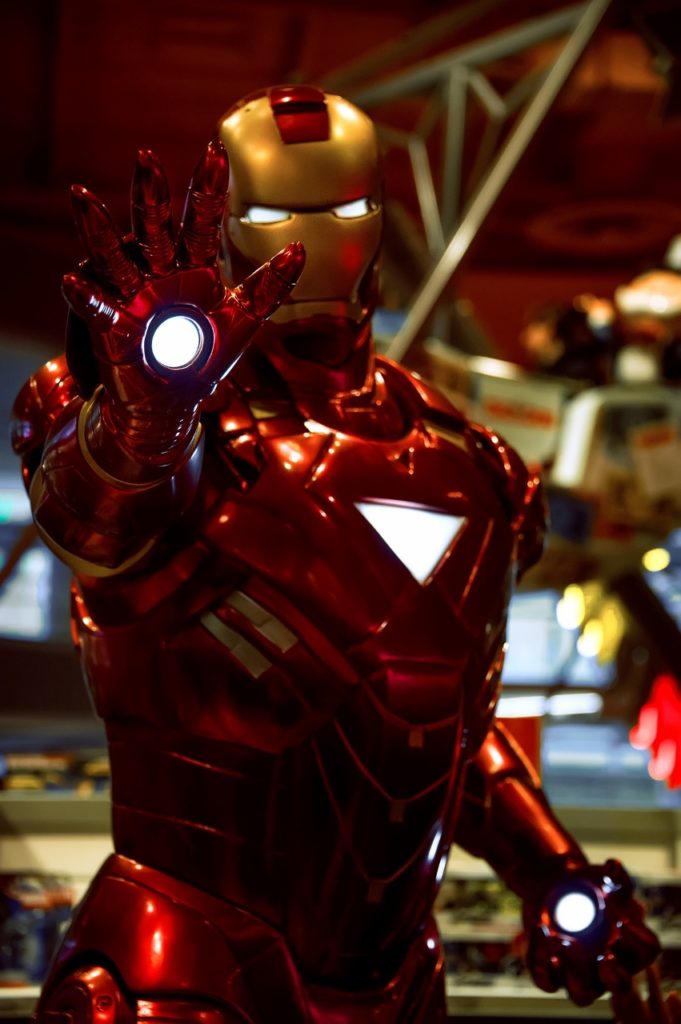 Why do we love these moments in superhero films? Why do we relish seeing the superhero face down evil and why are we are overcome by the awesomeness of seeing them do so?
Because it's awesome to see fearlessness in the face of something that would make most people quake or flee. It's amazing to see someone so confident in their abilities that they put themselves at risk without batting an eye. It's incredible to see someone march up to fear instead of run, to stand with confidence in the face of possible death and terrible evil.
But why shouldn't these superheroes be fearless and confident? They have superpowers—the ability to do things no ordinary human being can. If I had such superpowers as theirs, I'd probably be fearless in the face of evil, too.
We live in the real world, though. A world without superheroes and supervillains, at least of the variety depicted in the movies.
But our world does have serious, real, and terrifying evil. Ephesians 2:1-3 tells us that we all once lived, "following the prince of the power of the air," and that he is still at work "in the sons of disobedience." That prince is Satan, the epitome of evil and a far worse supervillain that anyone could ever imagine. All people who are not followers of Christ are followers of this ultimate supervillain.
The evil in our world is real. There's even, in a sense, a supervillain.
Here's the good news. By the same account, there's a superhero, too. The ultimate Superhero Who is far more powerful than Satan, the supervillain.
Our Superhero is Jesus. The climatic face-off between these two already happened. When Jesus walked this earth and went to the cross to die for the sins of His chosen children, for you and for me, He paid the penalty for our sins. This act stripped the supervillain of his greatest weapon—humanity's sin and the punishment our sins deserve.
Then, to make His victory permanent over the supervillain, Jesus rose again from the dead, conquering death once and for all. This was the superhero-faces-villain-and-wins moment that gives us goosebumps in the movies. Now those of us who are adopted as His sons and daughters will live forever and never have to face the punishment for our sins that we deserve, but that Jesus Christ took in our place.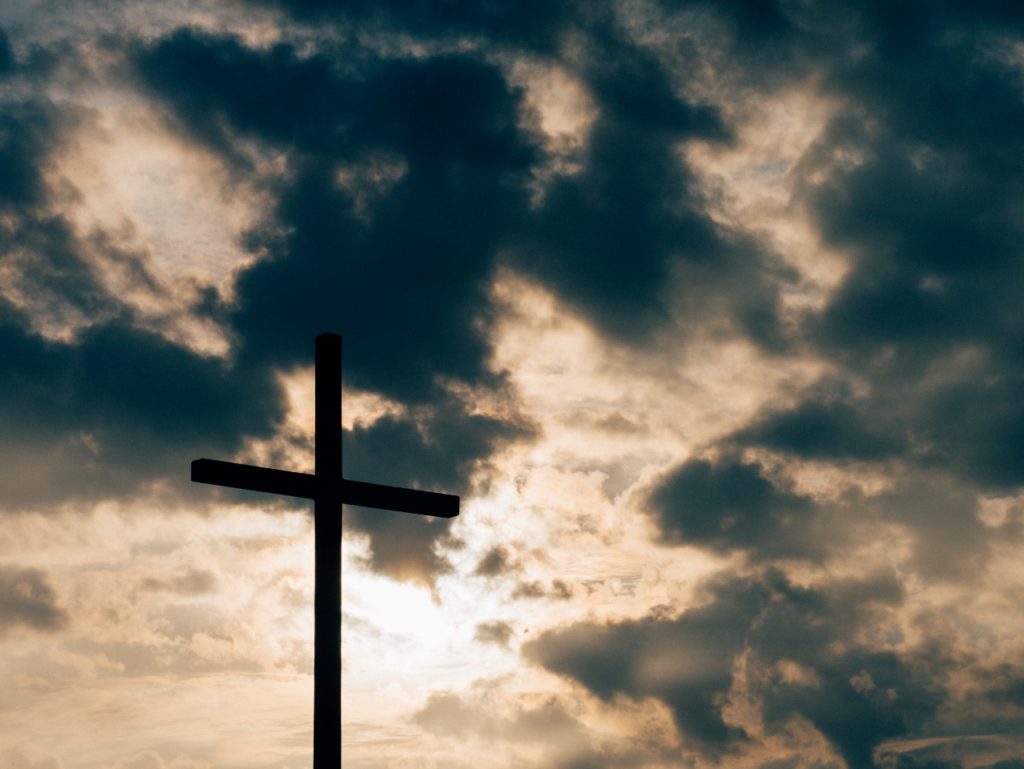 While we wait for our Superhero to return and slam Satan out of this world forever, Jesus has not left us powerless. He's given us a Superpower.
Superhero fans love to play the superpower comparison game, debating over which superhero would win if they faced each other with their various powers. This idea is where the recent influx of superhero faceoff movies comes from—showing Batman vs. Superman, Captain America vs. Iron Man, etc.
But you know what? None of those superheroes could beat me. I have the Holy Spirit, the third Person of the Trinity, living inside me. If you are a follower of Christ, then you have the Holy Spirit in you, too.
We have the Holy Spirit inside us, Christ as our Advocate and Savior, and the God of all creation as our almighty, all-powerful Deliverer.
Not impressed with my superpower? Maybe you don't understand Who God is. Here's just a taste of what we know about Him:
Clouds and thick darkness are all around him;
righteousness and justice are the foundation of his throne.
Fire goes before him
and burns up his adversaries all around.
His lightnings light up the world;
the earth sees and trembles.
The mountains melt like wax before the Lord,
before the Lord of all the earth. – Psalm 97:2-7
How's that for superpower? This God gives His children access to His power so that even when we are weak, we are strong because His "power is made perfect in weakness" (2 Corinthians 12:9b).
And here's the most empowering truth—the climactic moment we've been waiting for. This unstoppable, undefeatable God promises this for you, for me: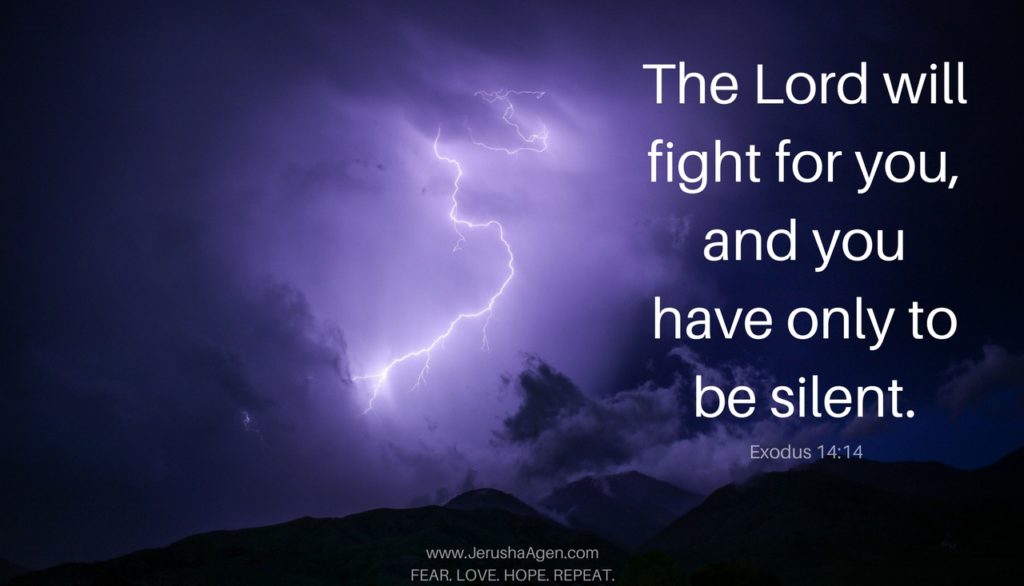 The Lord will fight for you, and you have only to be silent. – Exodus 14:14
The next time you're afraid, worried, or anxious, remember this—you have THE superpower. March right up to that evil that's scaring you with confidence. Take your stance and stare down the devil as you wield your superpower.
Do not fear. The Lord will fight for you. Even if you're silent, even if you feel so weak that you cannot imagine facing the terror before you. The Lord will fight for you.
He is your Superhero. In Him, you have the only superpower that can never be defeated. And with your superpower, you can defeat each and every fear Satan aims at you.
Don't live with fear. Don't tolerate the supervillain's control in your life. Wield your superpower, and watch him run.
Has God's strength helped you defeat fear in your life? Are you facing a supervillain-sized fear? Please share! (And just for fun, share your favorite superhero!)
---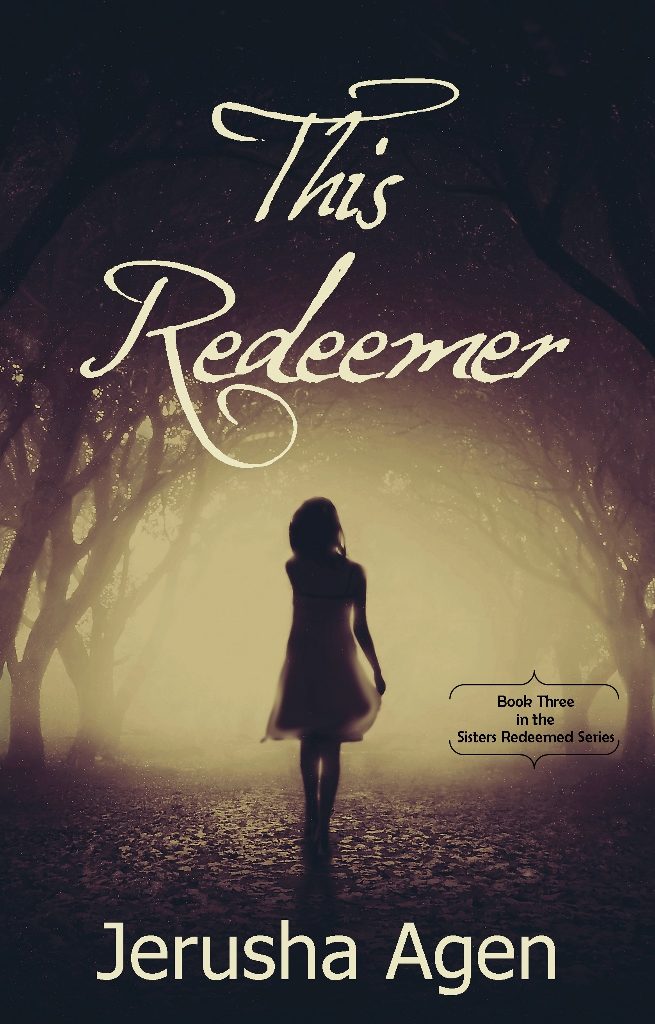 I'm giving away a signed print copy of This Redeemer to one of you! This story is about a woman who is trapped by fear and a villain, and she desperately needs a superhero. Leave a comment below for a chance to win the book! (Winner randomly selected July 31, 207. Winner must have Continental U. S. mailing address.)
Not all prisons have bars.
Charlotte Davis should know—she's lived in one for years. She can handle getting slapped around by her boyfriend, Tommy, and even being forced to do things she would never choose, but when Tommy turns on her 10-year-old daughter, Charlotte must try to escape. With nowhere else to turn, Charlotte runs to the stranger her dying mother believed would help her.
Looking only for shelter or cash, Charlotte finds a family she longs to call her own and a gentle man she could learn to love. But if Tommy catches up with Charlotte, these strangers could discover the truth about her. Will they send her back to Tommy? Or can a Father's love set her free?
To buy your own copy now, check out these sellers:
Christianbook.com
BarnesandNoble.com
Amazon.com