Jerusha: I'm thrilled to welcome back my dear friend and amazing writer, Emily Conrad. Emily challenges and inspires me every time she puts words on a page. In the spirit of Christmas, Emily is generously giving each person who comments on this post a free digital copy of her Christmas short story, Returning Christmas. So be sure to comment below to get this special story!
By Emily Conrad
Terrified. The shepherds were terrified. So much so that they stood in the midst of the shining glory of God without recognizing it as a good thing. What had affected them this way? The appearance of an angel, come to tell them of Christ's birth.
The Bible doesn't specifically spell out why the shepherds were afraid in that moment, but I have a guess. Their job was to guard the flocks of sheep. They'd likely fended off their share of wild animals, yet here was a mighty being they clearly had no way to defeat. They, and not just their sheep, seemed to be in danger.
They weren't looking for the glory of God and the hope of good news. They were in that field, watching for threats to their livelihoods. So, when something happened, they interpreted it as a threat. They saw what they were looking for.
Two thousand years later, our livelihoods, families, money, and dreams graze in the fields of our lives, white and fluffy and susceptible to danger. So we shepherd them. We spend nights worrying about them. We fend off dangers and keep a wary eye out for threats.
There have been times in my life when something good happened, but I saw what I'd been looking for: danger. And like the shepherds, I was afraid.
But, thankfully, the shepherds' story doesn't end with fear. The angel, who terrified them so, spoke hope: "Do not be afraid! Listen carefully, for I proclaim to you good news" (from Luke 2:10, NET).
The good news was the ultimate birth announcement: Jesus the Savior was born, come to save the world from sin.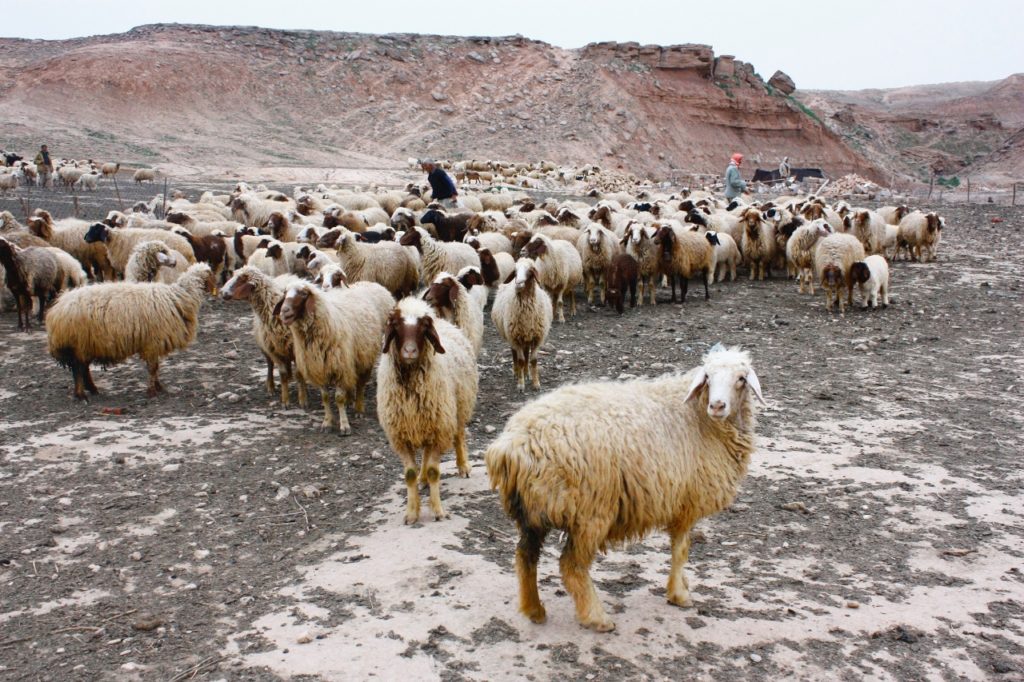 Believing this, the shepherds changed their tune. After the angels left them, they no longer seemed so concerned about their livelihoods. They ran into town, likely leaving behind the sheep they were supposed to watch without a second thought. No fear.
Then, they went on to do something many of us still fear to this day: they told others about Jesus. (Need help with that fear this season? Here's a helpful post.)
The shepherds beat their fears. We can, too.
To do so, we must understand we open the door to fear when we watch for threats to our earthly well-being instead of watching for the hope and salvation of God. We invite fear when we make it our job to shepherd our lives instead of trusting the Good Shepherd.
When fear hits us, we must take it as a command to put our faith back fully in Jesus. In His care, we have nothing to fear. Yes, sometimes, our hopes and dreams seem scattered like lost sheep, but we must trust that this is for ultimate good.
And we know that all things work together for good for those who love God, who are called according to his purpose Romans 8:28, NET
How can this be? Contrary to what I suggested above, the flocks on the hills aren't actually made up of our dreams or hopes or livelihoods—that's just what we start to believe when we're opening the door to fear. The flocks on the hills are made up of our very souls. When we put ourselves under the care of the Good Shepherd, there is nothing at all that can threaten our safety. He guards us for eternity.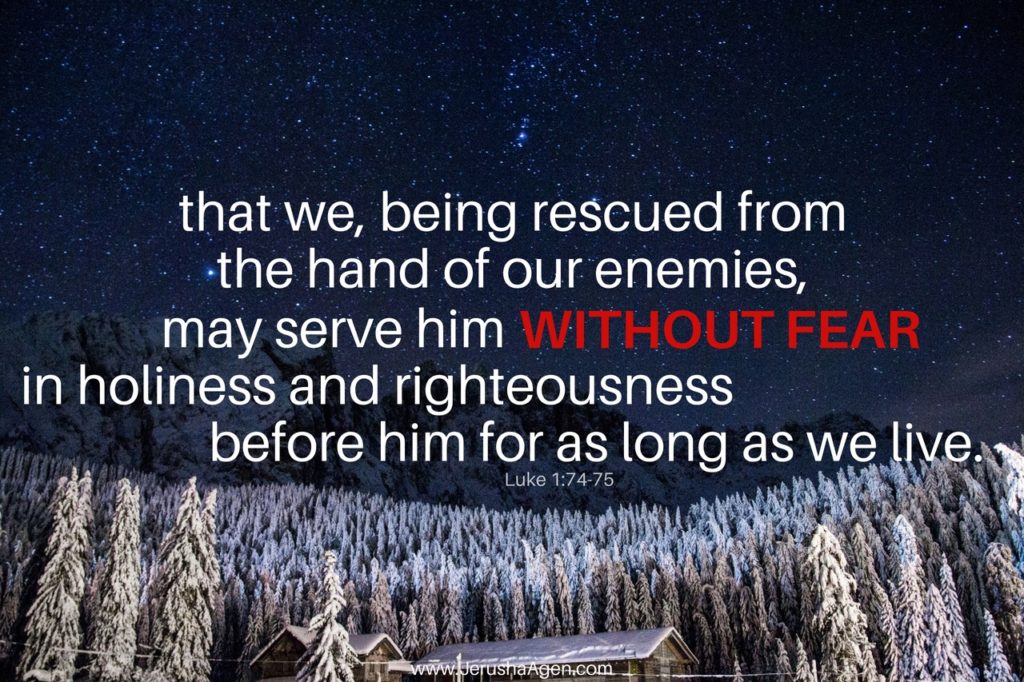 Like the shepherds so long ago, we are free and secure to entrust everything to God. After all, as Zechariah prophesied in his portion of the Christmas account, this is why Jesus came:
that we, being rescued from the hand of our enemies,
may serve him without fear,
in holiness and righteousness before him for as long as we live.
(Luke 1:74-75, NET)
So when fear surfaces, whether it's because of something apparently bad or apparently good, let's turn ourselves over to the Good Shepherd again.
Let's remember that, whatever appears threatening is never out of the control of the Good Shepherd, and that He can be trusted with our ultimate safety.
Let's follow the shepherds' example and take that angel's advice: Do not be afraid.
---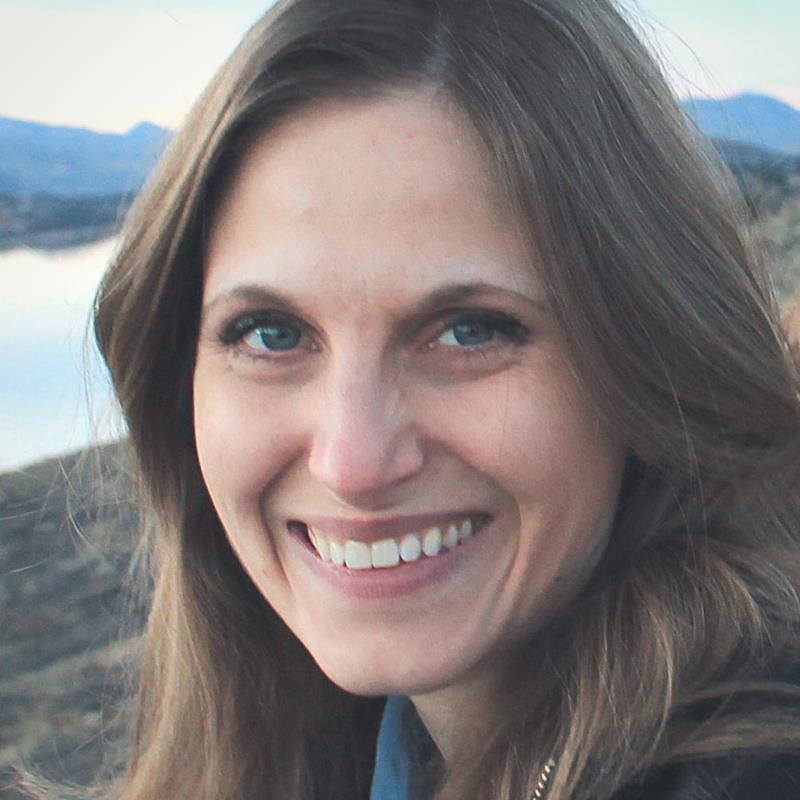 Note from Jerusha: For more beautiful, Scripture-led insights from Emily, visit her blog here.
Emily Conrad lives in Wisconsin with her husband and two rescue dogs. She loves Jesus and enjoys road trips to the mountains whenever possible. Her debut novel is underway with Pelican Book Group.
Subscribe to her email newsletter to receive the free short story, "A Thing of Beauty." Connect with Emily online on Facebook, Twitter, and at EmilyConradAuthor.com.
---
Emily Conrad is giving away a free digital copy of this meaningful Christmas short story to anyone who comments below! (Your free copy will be emailed to you in the week following your comment, so be sure to check the email address you leave with your comment.)
Returning Christmas
When Gwen receives an extravagant Christmas gift from Maddox, a neighbor she doesn't know, she must decide if she'll accept a gift she can never repay. The other tenants in her building return and exchange Maddox's pricey gifts to suit their selfish agendas.
Sensing there's much more to Maddox than her neighbors suspect, Gwen struggles to understand the motivation behind his generosity and what he could mean when he claims that the others would return Christmas itself, given the chance.