By Anne Hockenberry
We just moved to a place in Wyoming where there's a legitimate fear of grizzly bears and rattlesnakes; at least for someone like me who has wild visions of vicious creatures emerging from behind every tree or under every bush (don't worry, Mom, I carry bear spray wherever I go).
And let's be clear, I've nearly stepped on rattlesnakes twice in the wild, so you can't say I'm totally exaggerating.
I used to espouse the philosophy of "what do I have to lose?" when I was single. I was generally up for new adventures and more willing to be in dangerous situations (that's all relatively speaking, of course; I have my limits).
But now that I'm married and a little more established in my life I think I have everything to lose, and I live with the fear of that daily.
I find fear to be ever present in my marriage and in the varying degrees of possession-owning I've experienced in my life. For a time, I had a huge fear about my house burning down. Every time my husband Owen heads to the mountains for a hike in bear-infested wilderness, I worry. I really don't want anything to happen to my car, my health, my family…. and the list goes on.
Fear is in some ways a human construct. My greatest fear may not be the same as yours, but no amount of worrying about our individual fears will change the reality of the situations we're in. Usually our worries serve to exaggerate the possibilities we're afraid of that don't actually exist.
Worrying can never protect us from what the future holds, but it does drain us of the joy we could have in the present. I can't count the number of car rides, plane flights, hiking trips, first days of school—you name it—that I've been afraid of, yet all of my fears ended up unfounded. But what did happen was I lost the joy that those moments could have brought.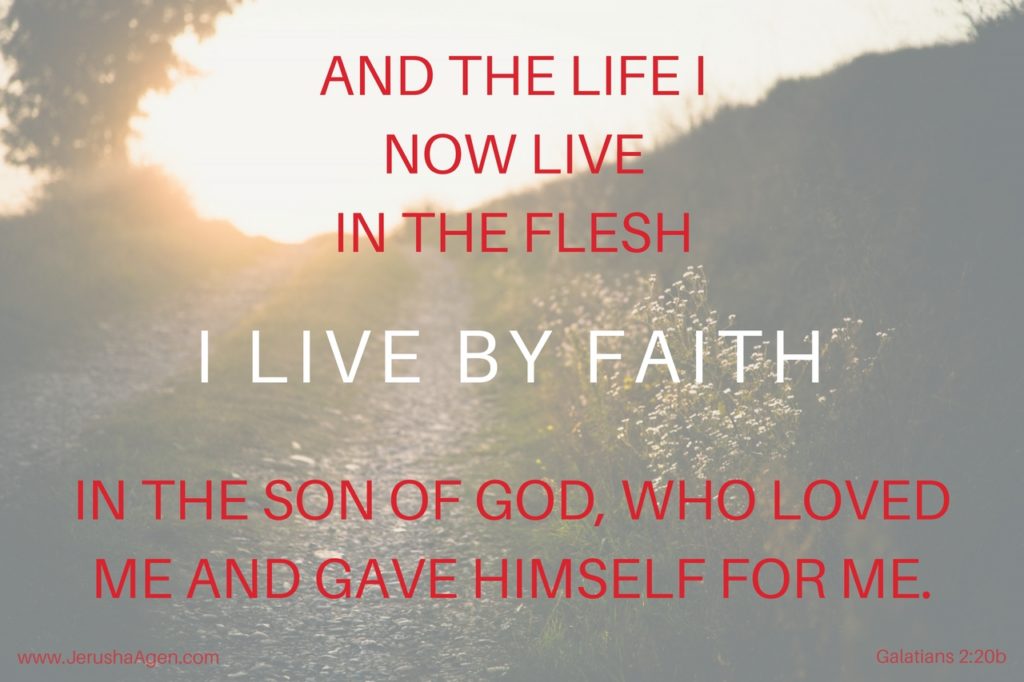 The reality is, we're only living in an illusion of safety and security anyway. And I don't say this to impart more fear, but to say that every situation we're in (even the ones we think are completely harmless) requires a deep trust in God.
We can be in the safest place we can think of, and God is sovereign over what happens to us in that moment. Likewise, we could be in the most dangerous position we could be in, and God is protecting us in that moment too.
And maybe the worst does happen. But even in that we don't need to be afraid because even in the difficult and scary times, God is working for our good and His glory in our lives.
If we have eternal life, than we don't even need to fear death itself.
The more we can rest in God and trust that He is in control no matter what happens to us, the more we can cease living in fear and start living in faith.
Do you worry about losing the blessings in your life? How do you strive to live in faith instead of fear? Please share your thoughts!
---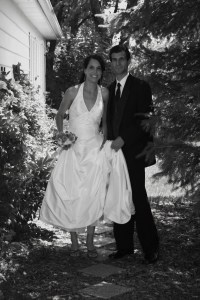 Anne Hockenberry is a teacher by trade and an artist, blogger, and decorator by passion. She loves looking for beauty in the ordinary. She's a sinner saved by God's grace. Married to an adventurous mountain man, Anne and her husband love hiking, philosophizing, and watching reruns on Netflix.
For more of Anne's writing, follow her Birds and Berry blog where she shares the beauty she finds and creates, as well as the thoughts rolling around in her head.
Check out Anne's original artwork, including the Wyoming Landscape painting pictured at the beginning of this post, at the Birds and Berry Etsy Shop or on Facebook.
Follow Anne on Instagram @annehockenberry.