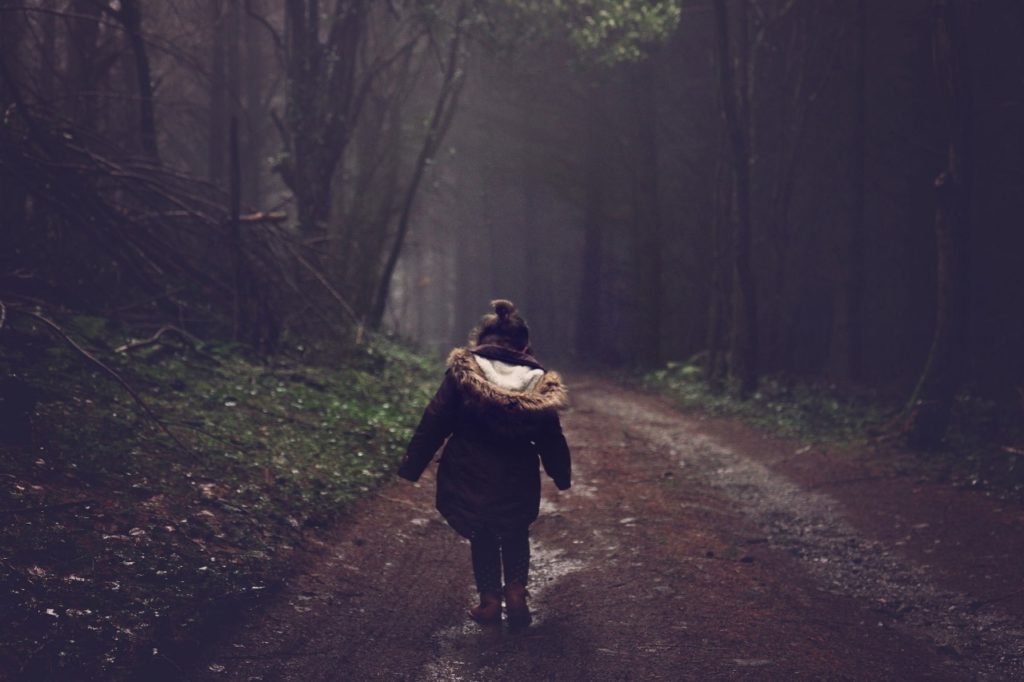 The woman leaned in and said, "But my mother is so demanding. She has to get exactly the right thing or she won't be happy."
I reached for another card in the Mother's Day section of the store and gave my fellow shopper my sympathies. I'd just met the woman, but in a few minutes I already had a clear picture of her 82-year-old mother who was so dissatisfied and exacting with her children that her sixty-something daughter approached Mother's Day card shopping with the fear of a turkey in November.
The underlying issues that led to the mother's dreadful behavior are likely many, among them probably pride, perfectionism run rampant, self-centeredness, and bitterness. But it's equally safe to say that she likely has issues with the flipsides of those problems—insecurity, guilt, and the companion of these, fear.
Her behavior could be the result of her fear that her children don't love her. Her fear that they resent her for mistakes she may have made in their upbringing. Her fear that if she loses control over them and her life, the worst that she fears will happen. Her fear that she has become useless and unimportant. Her fear that her life has no significance. Her fear of death.
Because this mother lets fear dictate her behavior, she's negatively affecting the lives of her children and probably grandchildren, as well. From the way her daughter speaks of her mother to a perfect stranger, one thing is clear: this mother is leaving a legacy of fear.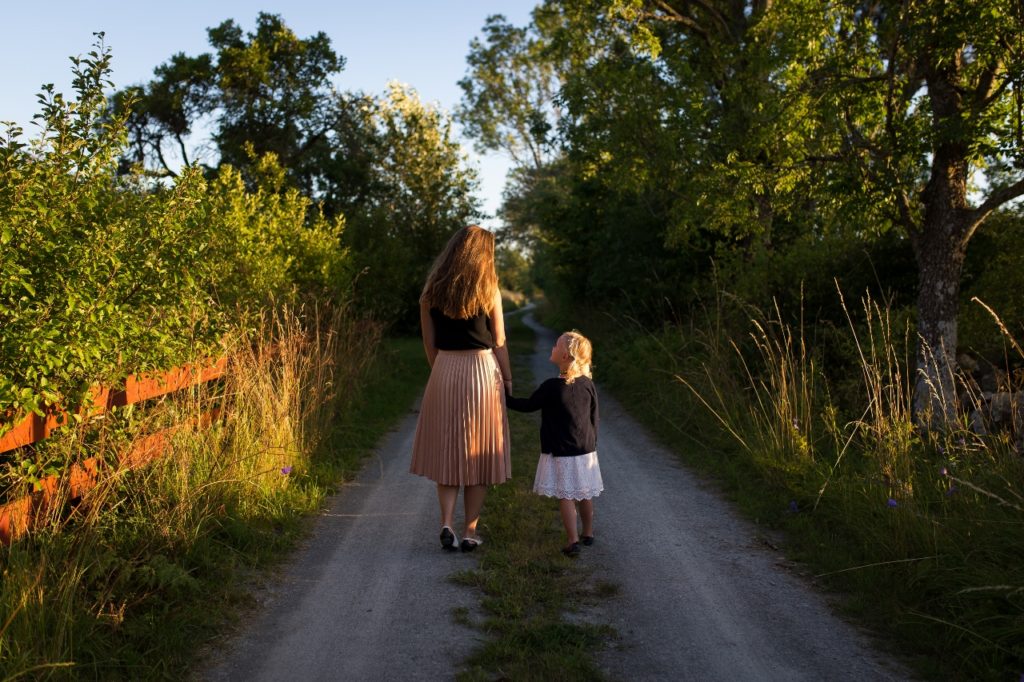 My mom, on the other hand, has the courage of a pioneer. She left her childhood home to become the first in her family to graduate from college. She went on to a doctoral program and chose the one in which women, at the time, were extremely scarce. She was rejected from one school because the institution didn't allow women in that program, and she ended up being one of only five females in the program at her state's university.
She excelled in the program and, after graduation, moved far away from her family to start a new business from the ground-up. She began the business with her husband (my dad) and, when their portions outgrew each other, she opened her own practice in her specialty.
After some years building a successful practice, she didn't balk when the pioneer call sounded once again. She sold her practice and went to work as a full-time mom and teacher to her four children. At that time, home schooling was not at all the common and more accepted choice that it is now.  My mom had to deal with worried grandparents, doubting friends, and critical peers.
But she didn't hesitate to sacrifice her own plans and desires to step out into the unknown, to forge a path that led to, as she says herself, greater satisfaction and value than her previous aspirations would have ever given her. The result of her efforts was four well-adjusted and rather accomplished adult children (myself excepted, of course). Most importantly, all of those children are passionate followers of Jesus Christ.
How did my mom have the courage to live as such a pioneer? She must be fearless. But, no, I know she isn't. Like the rest of us, my mom struggles with fear.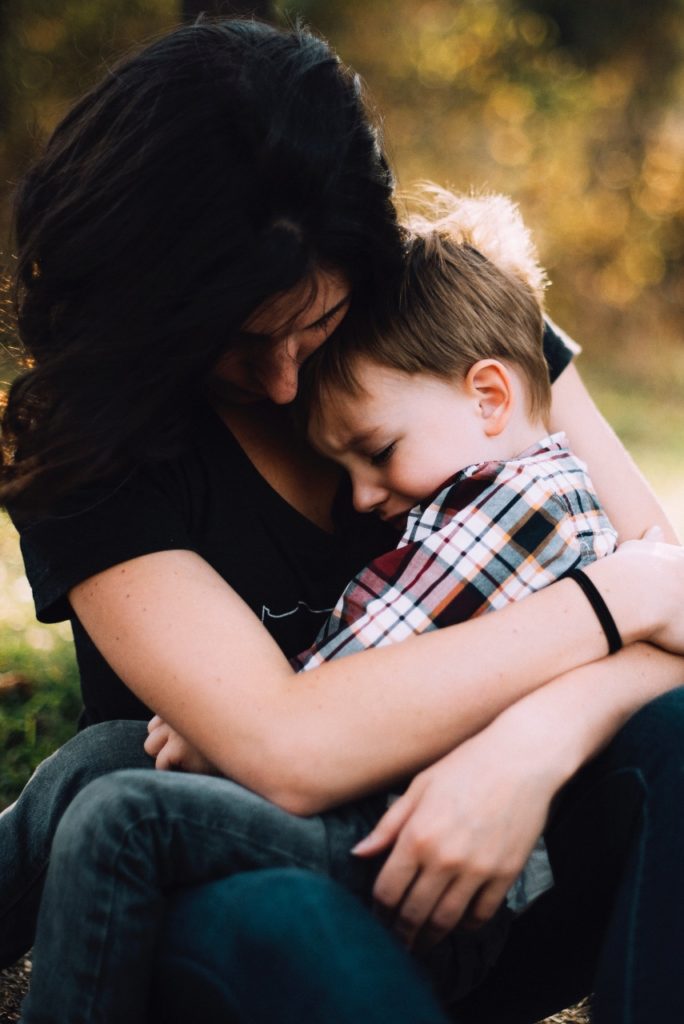 So what makes my mom so different from the mother that shopper described to me in the store? My mom fights the battle every day to be directed by faith instead of fear.
She left her hometown and loved ones to embark on new territory because she knew God went with her. She bravely turned aside from her career plan and dreams because she knew God had called her to walk a different path.
As a mother, especially when she had children of impressionable ages, my mom was careful not to pass down her fears. Instead, she was intentional about passing down her faith in the God Who overcomes and conquers our fears.
She taught me that God holds our past, present, and future in His hands. She taught me that He is good. She taught me that I can be safe in my Father's arms for all eternity if I repented of my sins and asked to be granted His free gift of salvation. She taught me to go to my heavenly Father whenever I'm afraid, and He will protect and comfort me.
My mom is leaving a legacy of faith.
As Proverbs 31:28-29 says of the ideal mom:
Her children rise up and call her blessed;
her husband also, and he praises her:
"Many women have done excellently,
but you surpass them all."
This is my mom. But here's the thing: all of us, even those who aren't mothers, are leaving a legacy.
Whether you have nieces and nephews, godchildren, or teach Sunday School. Even if you only interact with adult friends, family, or strangers. Your sphere of impact and influence is much larger than you think.
Will you leave a legacy of fear or a legacy of faith?
This following verse from Proverbs 31 may refer to a woman, but for my guy readers out there, don't think you're exempt from this. You, too, are leaving a powerful legacy in the way you live your life. If the only kind of fear you have is the fear of the Lord, your legacy will be one of faith.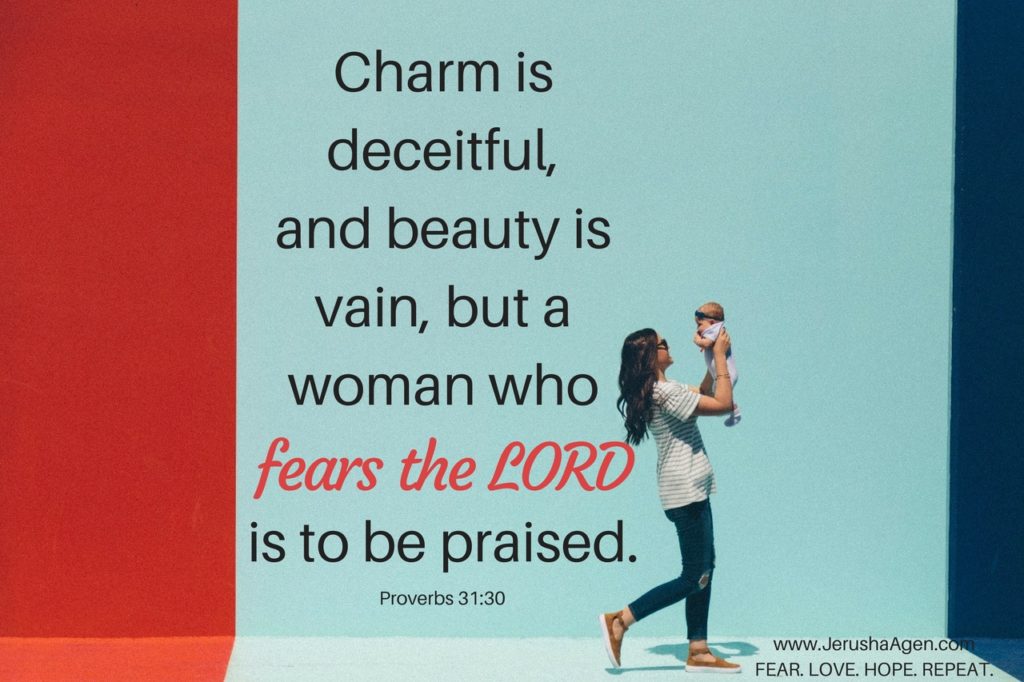 What kind of legacy did your parents leave you? What are you doing to be sure you leave a legacy of faith? Please share!
---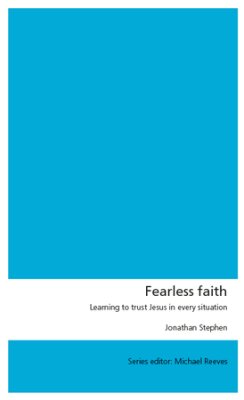 In honor of my mom, I'm giving away a free copy of Jonathan Stephen's fantastic little book, Fearless Faith: Learning to Trust Jesus in Every Situation. This book is a terrific step in making sure you'll leave a legacy of faith. Comment below for a chance to win! [Winner randomly selected 5/22 and contacted via email. Winner must be continental U. S. address only.]
When fear takes hold we can feel powerless and insipid. Life's spiritual battles become too much and the devil seems to be winning. It does not have to be like this though! We can, and do, have victory in Christ. Faith in the all-powerful One means that we are strong in him, even when we feel weak.
Jonathan Stephen writes with clarity and compassion to help us understand how the battle against the enemy can truly be won. He uses one of the best-known and most dramatic incidents in the Gospels, the stilling of the storm. As he draws our attention to what Jesus is teaching through this 'faith-training exercise' we join the disciples in discovering that when we are buffeted and frightened by the storms of life we can not only endure, but overcome.